Red Lobster's plan: Kitchen upgrades, small-plate dishes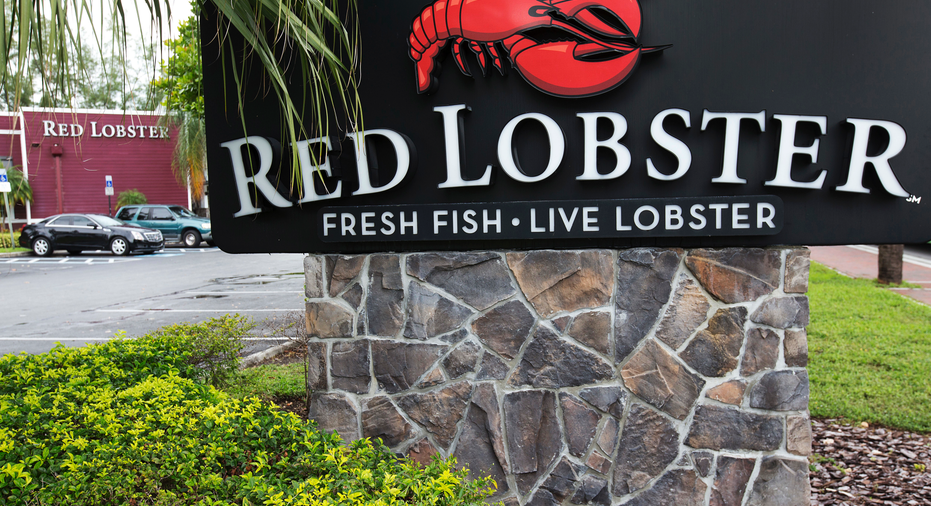 What's on the menu for Red Lobster's future? Delivery, online ordering and snack-friendly dishes, such as fries topped with cheese, fried clams and a layer of chowder.
The chain, which turns 50 this year, hopes the moves will hook diners at a time when many are shunning casual sit-down restaurants for cheaper, faster places.
After years of sales declines, Red Lobster was sold by the parent of Olive Garden nearly four years ago to private equity firm Golden Gate Capital. The chain doesn't release sales numbers, but CEO Kim Lopdrup said it has "made tremendous progress" since the sale.
Lopdrup talked with The Associated Press about new menu items, kitchen upgrades and Beyonce's impact on the brand. The questions and answers have been edited for clarity:
Q: There's a new "tasting plates" menu. How is it different than an appetizer?
A: They are designed to have portions that consumers can use for snacks. Or, they can combine several and make a meal out of it. Some people sit at the bar and have one with a glass of wine. We want people to come for happy hour. The new menu includes things like Yucatan shrimp, petite Red Lobster roll, loaded seaside fries, shrimp pot stickers.
Q: So the loaded seaside fries have soup on top?
A: Clam chowder. It's inspired by a product you see in Canada called poutine, which is very, very popular there.
Q: The kitchens were recently redone at all Red Lobster locations. What was wrong with the old ones?
A: With lobster and crab, we previously had been cooking them in a type of oven that was not delivering the quality product we wanted. It dried out the product in ways that made it seem not as fresh. After much testing, we've invested in lobster and crab pots that cook lobster and crab in hot water at a very specific temperature using equipment that makes sure we protect the product while we're cooking it. We installed saute stations that allow us to pan fry and serve certain dishes we were not able to do with our old equipment.
Q: Do you plan to grow online ordering and pickups?
A: Earlier this month, we turned on online ordering at 54 percent of our restaurants and we are now at 95 percent. We'll be at 100 percent by the end of the month. This is a growing part of our business and a part of the business we are investing in.
Q: What about delivery?
A: That's in the early stages, but we are currently testing GrubHub in 21 restaurants and we are testing Amazon Restaurants in four restaurants. We are testing DoorDash and OrderUp in a number of additional restaurants.
Q: When the Beyonce song came out in 2016, which named Red Lobster twice, the company said sales rose. Has there been any lasting impact from "Formation"?
A: We do think the song introduced the brand to new guests.
Q: There are 750 restaurants. Do you plan to open more in the U.S.?
A: The larger opportunity is actually international. We've opened 22 new franchise restaurants abroad since we became an independent company in 2014. Today we have 44 franchise restaurants in nine countries and one U.S. territory. Our big goal is to grow to at least 1,000 restaurants globally over the next 10 years.
Q: People outside the U.S. know Red Lobster?
A: A surprising number of people do know Red Lobster. Many people in other countries have traveled to the United States and know the brand and are excited to have it in their countries. It's perceived as an American luxury brand.
_____
Contact Joseph Pisani at http://twitter.com/josephpisani