Recovery Taking Longer Than Titan International Had Hoped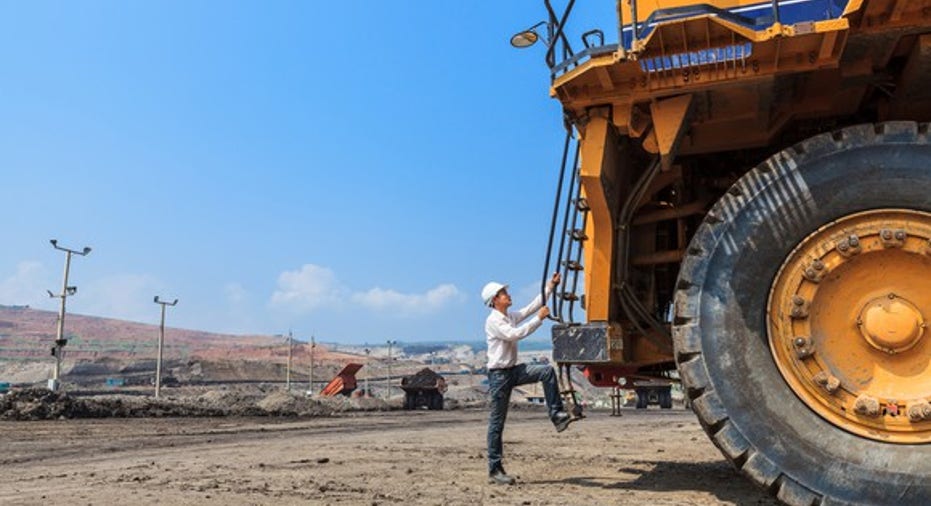 Titan International Inc's (NYSE: TWI) shares have made a strong recovery over the past year as it appeared demand had bottomed out and heavy-equipment operators were ready to start buying big tires again. The fourth quarter showed some small signs of recovery, but even a business bouncing back from a low can see uneven results.
Wednesday's earnings release gives investors lots of information to think about, so let's dive into what the numbers -- and management -- had to say.
Image source: Getty Images.
Titan International results: The raw numbers
Data source:Titan International Inc Q4 2016 earnings report.
What happened withTitan International this quarter?
Revenue was down versus a year ago, but it increased slightly from $306.2 million in the third quarter, which management pointed to as a small sign of recovery. Beneath the headline numbers is a better picture of where the company is headed:
Titan International had been looking into selling its Italtractor ITM S.p.A. undercarriage business for more than $100 million, but management decided against moving forward with the transaction. Financial improvement began to take hold in 2016, and management and its advisors didn't think the price tag buyers were willing to pay would make it worth selling the business. Long term, that may prove to be correct, but a sale could have reduced debt on the balance sheet, which is the downside of not completing a deal.
Gross profit made a large improvement in the fourth quarter, nearly doubling to $32.5 million, or 10.6% of sales from 5.8% a year ago.
Offsetting some of the gross margin improvement was a 19% increase in SG&A expenses to $37.3 million, or 12.1% of sales (versus 10.2% a year ago).
Net debt rose from $306.5 million at the end of 2015 to $308.3 million at the end of 2016. Management said liquidity isn't as big of a concern as it was a year ago, but it's still something to keep an eye on with net losses continuing.
What management had to say
Titan International's new management team is completing its assessment of assets that could have been sold, and they appear to be keeping ITM, the oil sands business, and the Brownsville, Texas, facility rather than selling off the assets. Long term, investors should look for that to help drive revenue and earnings higher if these assets perform as expected, but management is forgoing as much as the $250 million it thought the assets were worth, which could have paid down debt.
From a market standpoint, management is standing by the idea that the core tire market has hit bottom and 2017 will see increased demand for tires. LSW tires will be particularly interesting to watch because management thinks it has made the case to farmers that the tires will increase productivity in the field, which should lead to growth this coming season.
Looking forward
The recovery in demand is still what investors should be watching for, because it's what drove shares higher over the past year. While management is bullish on the future, a recovery in revenue has been slow to come, and the company is still losing money. With that said, costs appear to be under control, and gross margins are improving, so Titan International is taking positive steps. Now it just needs end market demand to return to bring the bottom line back into the black.
10 stocks we like better than Titan InternationalWhen investing geniuses David and Tom Gardner have a stock tip, it can pay to listen. After all, the newsletter they have run for over a decade, Motley Fool Stock Advisor, has tripled the market.*
David and Tom just revealed what they believe are the 10 best stocks for investors to buy right now...and Titan International wasn't one of them! That's right -- they think these 10 stocks are even better buys.
Click here to learn about these picks!
*Stock Advisor returns as of February 6, 2017.
Travis Hoium has no position in any stocks mentioned. The Motley Fool recommends Titan International. The Motley Fool has a disclosure policy.