Reckitt quits Pfizer consumer health auction, GSK's bid in focus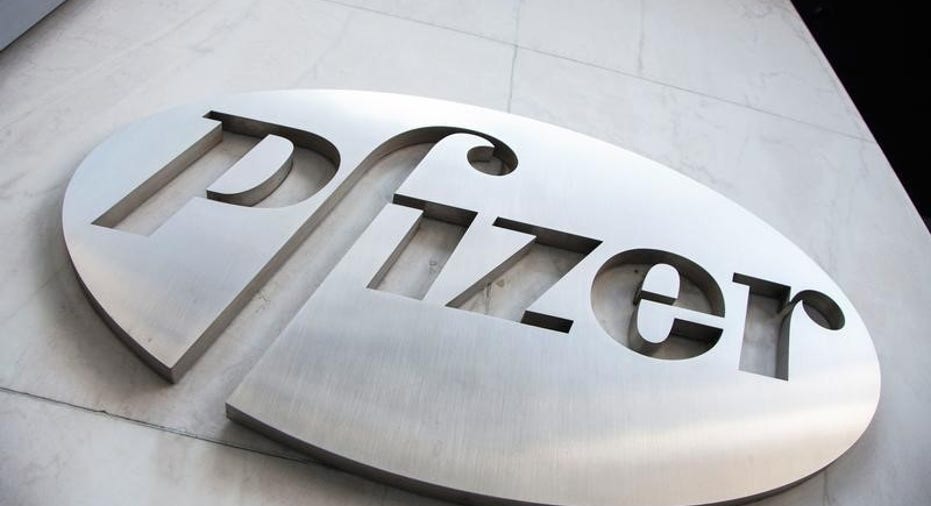 British consumer goods group Reckitt Benckiser has pulled out of discussions with Pfizer over buying its consumer healthcare business, strengthening the hand of British drugmaker GlaxoSmithKline.
Reckitt dropped out of the sale process late on Wednesday, the day before the U.S. drug company was expecting binding offers for the unit. Sources familiar with the matter said GSK was working on an offer.
Reckitt said its proposal had only been for part of the Pfizer business, without giving further details. One person familiar with the matter said the company had been most interested in acquiring the painkiller Advil.
It is also possible that Pfizer will receive more offers by Thursday's deadline for bids, the sources added. Alternatively, the U.S. pharmaceuticals company might decide against a sale.
Pfizer has been hoping to fetch as much as $20 billion for its consumer health business, which includes familiar over-the-counter brands such as Advil, Centrum multivitamins and Chapstick lip balm, according to the sources.
"An acquisition for the whole Pfizer consumer health business did not fit our acquisition criteria and an acquisition of part of the business was not possible," Reckitt said.
Reckitt's priority would remain organic growth and integration of $16.6 billion acquisition Mead Johnson Nutrition, the British company said in a statement.
Shares in Reckitt jumped 5 percent on Thursday on relief that the company would not be over-leveraging itself or considering a dilutive rights issue to fund an ambitious acquisition, while GSK slipped 1 percent.
But the decision not to pull the trigger on the Pfizer deal is a blow for Chief Executive Rakesh Kapoor, who has long coveted the Pfizer operation as a means to bolster Reckitt's position in consumer health (CH).
"If indeed RB has opened the door for Pfizer CH to be acquired by GSK, it might end up significantly strengthening one of its main CH competitors," said Bernstein analyst Andrew Wood.
DURABLE BRANDS
Although consumer remedies sold over the counter have lower margins than prescription drugs, they are typically very well known and durable brands with loyal customers.
Pfizer said it was reviewing the future of the consumer business following the Reckitt decision.
"Pfizer continues to evaluate potential strategic alternatives for the consumer healthcare business, which include a spin-off, sale or other transaction, and Pfizer ultimately retaining the business. We have not yet made a decision, but continue to expect to make one in 2018," Pfizer said in a statement.
For GSK, a deal to buy the consumer business would be the boldest move to date for new CEO Emma Walmsley, who took over last April. It would further increase the company's leading position in consumer health, an increasingly lucrative sector as aging populations and health-conscious consumers drive demand for self-medication.
GlaxoSmithKline has struggled with a scarcity of promising new drugs in its pipeline at a time of mounting competition in its core respiratory and HIV divisions.
Adding Pfizer's consumer healthcare business would likely boost GlaxoSmithKline's earnings, given the economies of scale the enlarged business would enjoy, but would also stretch GlaxoSmithKline's finances, analysts have said.
GlaxoSmithKline runs its consumer healthcare business via a joint venture with Novartis AG. Novartis has the right to sell down its minority stake starting from this month, although it has previously indicated it is in no rush to do so.
"You would expect us to take a serious look at any leading and very appealing assets in the sector because we are a world leader in consumer healthcare and have a very good track record of integrating businesses successfully," GlaxoSmithKline's Walmsley said last month.
"We will be extremely focused on discipline around returns and frankly, this is not a need to do."
(Additional reporting by Carl O'Donnell in New York, Martinne Geller in London, and Manas Mishra and Rama Venkat Raman in Bengaluru; editing by Tom Brown, Richard Chang and Keith Weir)