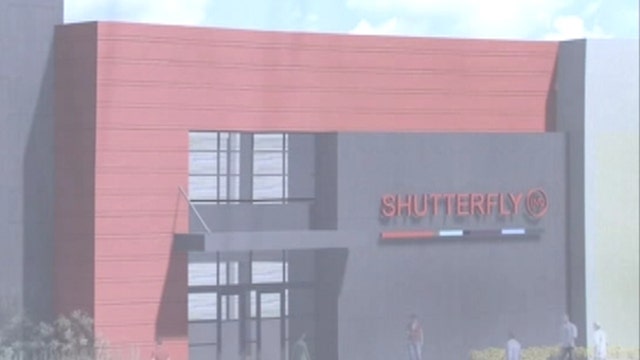 Let's talk about Shutterfly (NASDAQ:SFLY).
I continue to like the action in this name. The stock looks really great now, and I think there are potential buyers kicking the tires. That said, there are reasons to own this name with or without a suitor. This company is growing much faster than a lot of people expected -- even management. They've been powered by their cards, stationery and photo gifts business.
In the most recent quarter, customers improved to 2.6 million from 2.3 million -- that was up 13%. Orders came in 4.2 million from 3.6 million, an increase of 16% -- and value of those orders hit $36.14 from $34.96, outpacing inflation. What it tells me: there's demand and pricing power. Two key ingredients.
Management is working on mobile and expanding manufacturing… and they keep innovating. You go to the company's website and it has all kinds of new stuff all the time -- and I think that's going to keep customers coming back for more.
Next year they should become profitable. In fact, right now the Street is really looking for a big move in profits. Technically, a close above $51 starts to scare the shorts...17% of the float is short. My target is $63. I like it short term, long term. I will caution there is above average volatility. It's in the Internet space.
DISCLOSURES