Realty Income Earnings Show Why It's a Dividend Investor's Favorite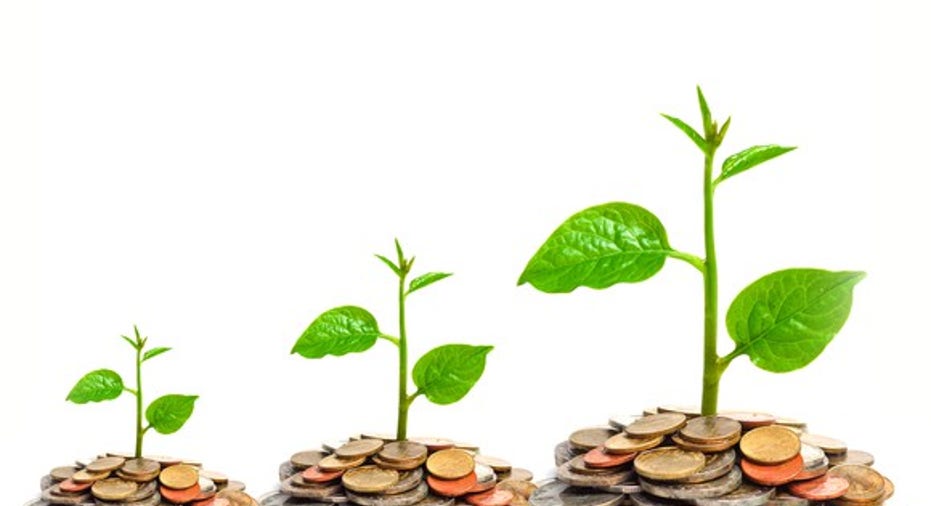 Net-lease retail REIT Realty Income (NYSE: O) reported first-quarter earnings that are a perfect demonstration of why the stock is a favorite among dividend investors. The company's earnings showed strong growth yet again, slightly beat estimates, and didn't reveal any major surprises. When it comes to dividend investing, consistency can make you rich, and Realty Income is an excellent example.
Strong growth in the first quarter
For the first quarter of 2017, Realty Income posted some pretty impressive earnings. Adjusted funds from operations (AFFO), the REIT version of "earnings," came in at $0.76 per share -- $0.02 above analysts' expectations, and 8.6% higher than the first quarter a year ago.
Realty Income's slow and steady growth can produce big returns over time. Image source: Getty Images.
Revenue increased 11.6% year over year to $298 million, which also beat analysts' estimates. Same-store rent continued to grow at a steady but strong pace, increasing by 1.6% annualized.
Occupancy remained steady at 98.3% and is actually better than it looks. Economic occupancy -- that is, the occupancy measured by rental revenue -- was actually up slightly to an impressive 99%. Of the company's leases that expired, 104% of the expiring rent was recaptured.
Smart financial moves
Earlier in 2017, I wrote that the biggest win for Realty Income in 2016 was that it had aggressively acquired new properties throughout the year, taking advantage of extremely low borrowing rates, as well as the high price of its stock. In fact, Realty Income ended up completing more than twice as many acquisitions in 2016 as the company initially expected.
Well, the trend has continued into 2017. Realty Income spent $371 million during the first quarter to invest in 60 new properties, continuing to take advantage of the relatively low cost of capital in the current environment. Realty Income is projecting $1 billion in acquisitions for 2017, and at this rate, I wouldn't be surprised to see the company increase this figure yet again.
In addition, it appears that Realty Income has done this while simultaneously improving its financial condition. During the quarter, Realty Income raised $700 million through a bond issuance and also sold $791.7 million in common stock on the open market. In other words, Realty Income spent $371 million but raised nearly $1.5 billion, thereby decreasing its leverage from an already strong level and improving its financial flexibility to pursue future opportunities.
Dividend growth
Although it wasn't a new announcement, Realty Income also increased its dividend during the first quarter and is now paying 6.1% more than it was a year ago. This represents Realty Income's 91st dividend increase since its 1994 IPO, including the past 78 consecutive quarters.
Realty Income has now made 561 consecutive monthly dividend payments to shareholders, has a 4.2% dividend yield, and has increased its payout at an average rate of 4.7% per year.
Steady, strong, and predictable investments can make you rich
Realty Income is one of my largest stock holdings in my personal portfolio, and it's because of its steady, predictable business model.
In fact, Realty Income has delivered a 16.9% annualized total return since its 1994 NYSE listing. To put this into perspective, consider that if you had invested $10,000 in Realty Income's IPO 23 years ago, and had reinvested your dividends, your investment would be worth nearly $363,000 today. This is a remarkable level of performance to sustain over more than two decades, and it;s why Realty Income is a favorite stock among dividend investors.
10 stocks we like better than Realty IncomeWhen investing geniuses David and Tom Gardner have a stock tip, it can pay to listen. After all, the newsletter they have run for over a decade, Motley Fool Stock Advisor, has tripled the market.*
David and Tom just revealed what they believe are the 10 best stocks for investors to buy right now... and Realty Income wasn't one of them! That's right -- they think these 10 stocks are even better buys.
Click here to learn about these picks!
*Stock Advisor returns as of April 3, 2017
Matthew Frankel owns shares of Realty Income. The Motley Fool has no position in any of the stocks mentioned. The Motley Fool has a disclosure policy.