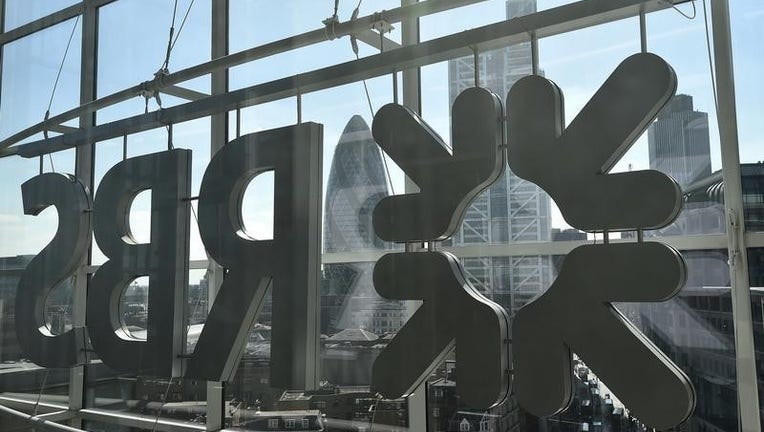 Royal Bank of Scotland shares fell on Friday after U.S. authorities demanded $14 billion from Deutsche Bank to settle mis-selling claims, raising fears about how much RBS might have to pay for similar misconduct.
The British state-backed lender has waited many months to hear how U.S. authorities including the Department of Justice (DoJ) and Federal Housing Finance Agency intend to punish its alleged mis-selling of asset-backed securities in the run up to the financial crisis.
Shareholders think RBS may need to shell out the biggest fine in its history, dwarfing the $612 million it had to pay for rate rigging in 2013. Friday's hefty claim against Deutsche was higher than the German bank expected and has raised questions about whether RBS should set aside more cash.
"At first sight, the cross-read is ugly, as it seems the DoJ is increasing its fines for every new settlement. There comes a point where it makes sense to go to trial, and in the DB case, we're well over that line at $15bn," Xavier van Hove, investment director at GAM, told Reuters.
"RBS needs to defend its interests vigorously and not let DoJ dictate the terms to them," he said.
At the end of June, RBS - which is more than 70 percent owned by the UK taxpayer - had $6.61 billion reserved against costs for litigation and fines, a sum which the bank said did not include penalties imposed by the DoJ.
Analysts at Jefferies has estimated the penalty at $2 billion while JPMorgan said on Wednesday they expected the bank to pay $3 billion to the DoJ.
JPM expects RBS to provision an additional $4.2 billion by the end of 2017, to cover a series of litigation and conduct issues which may include settlement of a U.S. style class action brought by investors who claim they were misled about the bank's financial health at the time of its rights issue in spring 2008.
The investors have already rejected a settlement offer in the region of 700 million pounds.
For every $1 billion in additional litigation costs above that total, the British lender's core capital ratio - currently at 14.5 percent - would fall by 0.34 percent, JPMorgan said.
RBS declined to comment. Its shares were down nearly five percent at 184.5 pence at 1300 GMT.
The bill for settling RBS's legal cases could further stress the bank's capital position, which was scrutinized in the European Banking Authority's (EBA) stress tests on July 31.
The EBA said that under adverse conditions the bank's capital level could fall by 7.5 percentage points, the third worst outcome among 51 banks tested.
RBS had 43.4 billion pounds in Tier 1 capital at June 30 2016, according to company data, and total regulatory capital of 56.5 billion pounds.
Another investor source, who declined to be named, said efforts by the bank's senior management team to set aside cash to cover the U.S. fines had been complicated by accounting rules, which prohibited provisioning in the absence of solid data to support the estimate or guidance on timing.
Earlier this month RBS Chief Financial Officer Euan Stevenson told a conference that the bank now expected its negotiations with the DoJ to be in 2017.
"If Ross (McEwan) and Euan had their way, they would have more set aside for this. It's a debate for the auditors," the investor said.
(Reporting By Sinead Cruise and Lawrence White, additional reporting by Andrew MacAskill; Editing by Elaine Hardcastle)