Radiation Fears Mount After Explosions Rock Japanese Nuclear Plant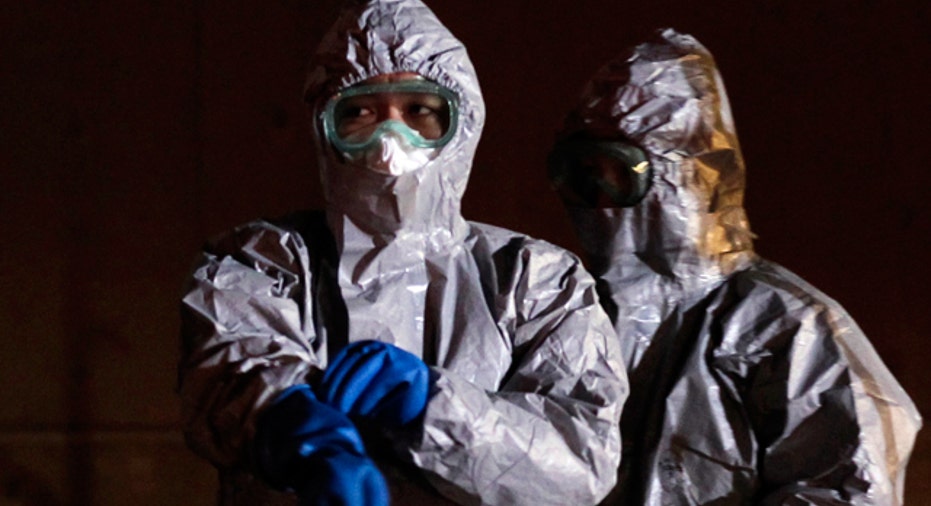 Japan faced potential catastrophe on Tuesday after a quake-crippled nuclear power plant exploded and sent low levels of radiation floating toward Tokyo, prompting some people to flee the capital and others to stock up on essential supplies.
Prime Minister Naoto Kan urged people within 30 km (18 miles) of the facility north of Tokyo to remain indoors and conserve power amid the world's most serious nuclear disaster since the Chernobyl disaster in Ukraine in 1986.
As concern about the crippling economic impact of the nuclear and earthquake disasters mounted, Japanese stocks fell as much as 14 percent before ending down 9.5 percent, compounding a slide of 7.6 percent the day before. The two-day fall has wiped some $620 billion off the market.
The French Embassy in Tokyo warned in an 0100 GMT advisory that a low level of radioactive wind could reach the capital -- 240 km (150 miles) south of the plant -- in about 10 hours.
Radiation levels in the city of Maebashi, 100 km (60 miles) north of Tokyo were up to 10 times normal levels, Kyodo news agency said. Only minute levels were found in the capital itself, which so far were "not a problem", city officials said.
"The possibility of further radioactive leakage is heightening," a grim-faced Kan said in an address to the nation. "We are making every effort to prevent the leak from spreading. I know that people are very worried but I would like to ask you to act calmly."
There were two explosions on Tuesday at two of the reactors at the nuclear facility after days of frantic efforts to cool them. Japan told the U.N. nuclear watchdog a spent fuel storage "pond" was on fire and radioactivity was being released "directly" into the atmosphere.
Levels of 400 millisieverts per hour had been recorded at the plant, the government said. Exposure to over 100 millisieverts a year is a level which can lead to cancer, according to the World Nuclear Association.
Japan announced a 30-km no-fly zone around the reactors.
Despite pleas for calm, residents rushed to shops in Tokyo to stock up on supplies. Don Quixote, a multi-storey, 24-hour general store in Roppongi district, sold out of radios, flashlights, candles and sleeping bags.
In a sign of regional fears about the risk of radiation, China said it was strengthening monitoring of the area and Air China said it had canceled flights to Tokyo.
Several embassies advised staff and citizens to leave affected areas. Tourists cut short vacations and multinational companies either urged staff to leave or said they were considering plans to move outside Tokyo.
"I'm scared. I'm so scared I would rather be in the eye of a tornado," said 10-year-old Lucy Niver of Egan, Minnesota, who was on holiday in Japan. "I want to leave."
Winds over the nuclear facility were blowing slowly in a southwesterly direction that includes Tokyo but will shift westerly later on Tuesday, a weather official said.
Japanese media have became more critical of Kan's handling of the disaster and criticized the government and nuclear plant operator TEPCO for their failure to provide enough information on the incident.