QVC parent Liberty Interactive inks $2.1B deal to buy HSN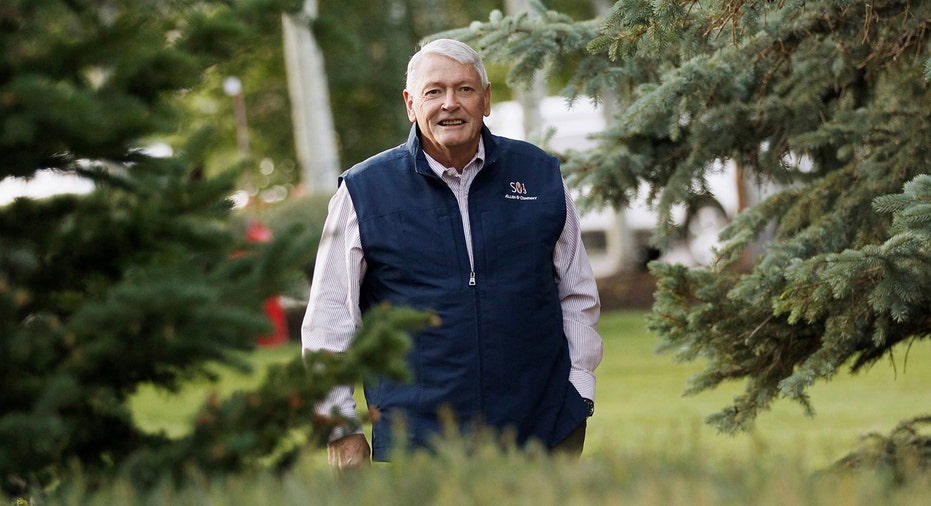 Liberty Interactive (NASDAQ:QVCA) said Thursday it will acquire full ownership of HSN (NASDAQ:HSNI), the parent company of the Home Shopping Network, in a $2.1 billion deal.
The Englewood, Colorado-based company, part of John Malone's media empire, will pay $40.36 a share for the 62% of HSN it doesn't already own.
Liberty Interactive, the owner of QVC, said the all-stock transaction has an enterprise value of $2.6 billion. The offer reflects a 29% premium over HSN's stock price at Wednesday's close. Liberty Interactive expects to complete the deal by the fourth quarter.
In a statement, Liberty Interactive said the acquisition of HSN will increase the competitiveness of QVC and optimize programming on a combined five U.S. networks. Greg Maffei, Liberty Interactive's president and CEO, said QVC and HSN produce over 55,000 hours of shopping programs.
"The addition of HSN will enhance QVC's position as the leading global video ecommerce retailer," Maffei said.
HSN will join QVC and Zulily, an online retailer, in a spinoff later this year. Liberty Interactive previously announced a plan to split its retail subsidiaries from Liberty Ventures, which includes stakes in LendingTree and cable provider Charter Communications (NASDAQ:CHTR), among other assets. HSN, QVC and Zulily will become an asset-backed stock under QVC Group.
Shares of HSN dropped a penny to $31.29 in pre-market trading. Liberty Interactive's shares were inactive after closing at $24.46 on Wednesday.