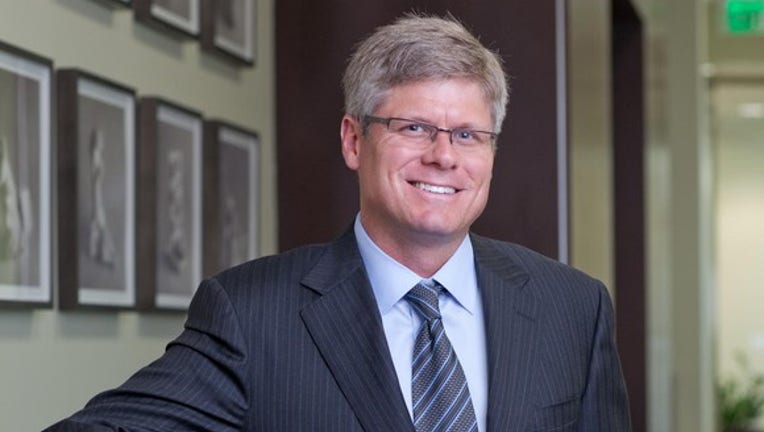 CEO Steve Mollenkopf. Image source: Qualcomm.
Mobile chip giant Qualcomm (NASDAQ: QCOM) reported fiscal first-quarter results last night. While the results as well as guidance mostly topped analyst expectations, Apple's (NASDAQ: AAPL) recent lawsuit against the company expectedly dominated the subsequent earnings call ("Apple" was mentioned 74 times). For good reason, too, since Apple is widely considered Qualcomm's largest customer, combined with the fact that the lawsuit threatens Qualcomm's licensing model.
Beyond a few brief statements, this is the first time that Qualcomm has commented publicly and in granular detail regarding the suit. Here's what management had to say.
Prepared remarks
CEO Steve Mollenkopf first noted that the two companies have historically had a strong relationship, and Qualcomm intends to "remain a good supplier" despite the legal complaint. The company would naturally have preferred to settle its dispute with Apple in private negotiations instead of litigation, but it remains confident that it can defend itself in court. Mollenkopf summed it up: "Apple's complaint contains a lot of assertions, but in the end, this is a commercial dispute over the price of intellectual property. They want to pay less for the fair value that Qualcomm has established in the marketplace for our technology, even though Apple has generated billions in profits from using that technology."
President Derek Aberle continued:
Aberle points out that device-level licensing is utilized throughout the industry by many major patent holders beyond Qualcomm. (Apple is seeking chip-level licensing.) Qualcomm says its patents also contribute to many other features in modern smartphones beyond cellular connectivity, further justifying device-level royalties. Shifting to chip-level royalties would then introduce different layers of licensing for all the various chips that Qualcomm enables or sells itself, so it licenses the entire portfolio for the sake of efficiency.
Apple says that there is no limit to the royalty rates, which is why it seeks per-unit royalty relief in the form of "rebate" payments. Aberle says this is untrue:
Aberle also reiterated that Qualcomm believes Apple is instigating these regulatory attacks as well as providing inaccurate information:
There should be no immediate impact to sales from the lawsuit, either. Apple still needs modems, and Qualcomm will still supply them. CFO George Davis said, "We are not forecasting any impact to revenues related to the dispute with Apple, as we are continuing to meet their supply needs in good faith and expect Apple will continue to meet its obligations."
Questions and answers
As usual, the analyst Q&A often provides more color. Qualcomm affirmed that Apple does not have a direct license, but rather an indirect license through its contract manufacturers. Qualcomm isn't worried about collecting, said Aberle:
When asked about the exclusivity and monopoly power allegations, general counsel Don Rosenberg (who incidentally used to work for Apple a decade ago), downplayed the idea that Qualcomm wields monopoly power:
This is a little murky, since Apple had been exclusively buying basebands from Qualcomm for five years, and only started buying from Intel after the alleged exclusivity ended.
Overall, Qualcomm thinks Apple is simply trying to finagle lower payments -- lower being beneath fair value as established by its hundreds of other licensing deals with many companies over the years. That risks somewhat oversimplifying Apple's complaint, because Apple is also accusing Qualcomm of various forms of anticompetitive behavior. Whether or not those allegations stand up in court remains to be seen.
10 stocks we like better than Qualcomm When investing geniuses David and Tom Gardner have a stock tip, it can pay to listen. After all, the newsletter they have run for over a decade, Motley Fool Stock Advisor, has tripled the market.*
David and Tom just revealed what they believe are the 10 best stocks for investors to buy right now... and Qualcomm wasn't one of them! That's right -- they think these 10 stocks are even better buys.
Click here to learn about these picks!
*Stock Advisor returns as of January 4, 2017
Evan Niu, CFA owns shares of Apple. The Motley Fool owns shares of and recommends Apple and Qualcomm. The Motley Fool has the following options: long January 2018 $90 calls on Apple and short January 2018 $95 calls on Apple. The Motley Fool recommends INTC. The Motley Fool has a disclosure policy.