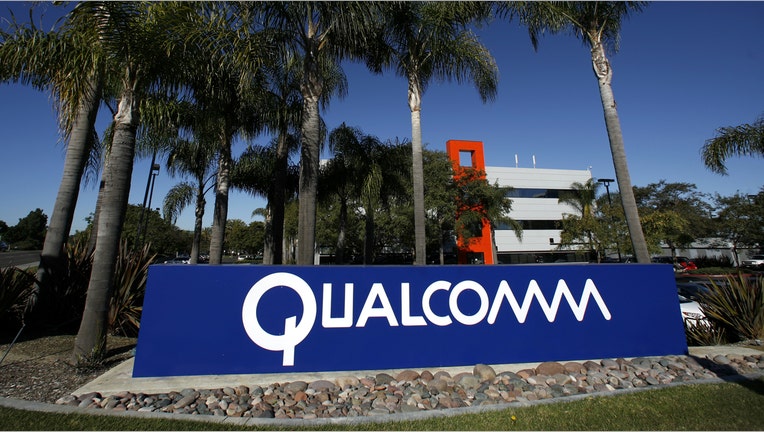 Qualcomm Inc. (NASDAQ:QCOM) entered into an expanded deal with one of its biggest customers and beat revenue estimates in its latest quarter even as it swung to a deep loss.
Qualcomm said Wednesday that it had reached a multiyear deal with Samsung Electronics Co. that covers various areas including mobile devices. The deal, which extends through the use of the next-generation of wireless internet, known as 5G, provides some stability to Qualcomm, which is currently in a patent dispute with its other big customer, Apple Inc. Both Samsung and Apple were responsible for more than 10% of Qualcomm revenue in its last fiscal year.
In its fiscal first quarter, Qualcomm took a $6 billion charge related to the new U.S. tax law and a $1.2 billion charge for a fine imposed by the European Commission, which claimed that payments made to Apple to entice it to exclusively use Qualcomm chips were anticompetitive.
The company posted a loss of $6.07 billion, or $4.03 a share, compared with a profit of $700 million, or 46 cents a share, in the same period a year earlier. On an adjusted basis, which takes out the charges, the company brought in 98 cents a share, above the 91 cents analysts polled by Thomson Reuters had expected.
Shares fell 0.7% in after-hours trading.
The chip maker, facing a hostile takeover bid by Broadcom Ltd. and continuing attacks on its business model from customers and regulators, has told investors in a recent presentation that it could boost profit by fiscal 2019.
Qualcomm also said its proposed deal to buy NXP Semiconductors NV for $39 billion should close in early 2018. The companies originally announced the deal in October 2016.
In all, revenue rose 1.2% to $6.07 billion, above Wall Street estimates of $5.93 billion.
For its current quarter, Qualcomm expects revenue of $4.8 billion to $5.6 billion and adjusted earnings per share of 65 cents to 75 cents.