Qatar's $21B deal to buy F-15s moving forward amid diplomatic battle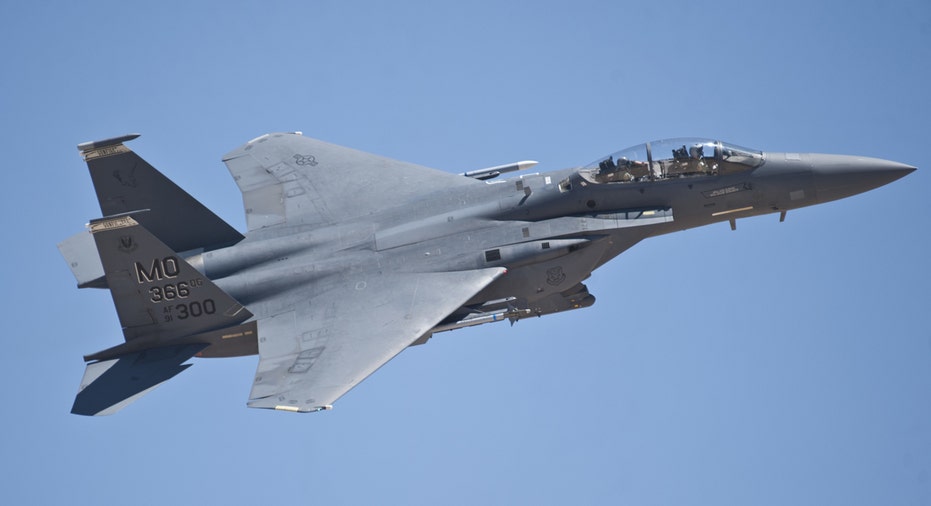 A plan to sell $21.1 billion worth of Boeing (NYSE:BA)-made F-15 fighter jets to Qatar appears to be moving forward, despite several countries cutting diplomatic ties with the Middle Eastern nation this week.
A State Department official said the diplomatic battle and President Donald Trump's criticism of Qatar, which is under fire for allegedly supporting terrorist groups, has not affected the pending deal to deliver 72 F-15QA multirole fighters, according to Fox News.
In a statement, Boeing said it's "closely following recent developments."
"We have been working closely with the U.S. and Qatari governments on this proposed sale. We continue to expect that an agreement will be signed," Boeing added.
Saudi Arabia and other Arab nations have severed their ties with Qatar, accusing the small oil-rich country of funding terrorism. The disagreement also stems from Qatar's support for the Muslim Brotherhood.
"So good to see the Saudi Arabia visit with the King and 50 countries already paying off. They said they would take a hard line on funding…extremism, and all reference was pointing to Qatar. Perhaps this will be the beginning of the end to the horror of terrorism!" Trump wrote in messages posted to Twitter (NYSE:TWTR).
The Obama administration approved the F-15 sale in November. The agreement, which has yet to be finalized, aimed to improve Qatar's defense capabilities.
Boeing would be the primary defense contractor involved in the sale. Other contractors including Lockheed Martin (NYSE:LMT), Elbit Systems (NASDAQ:ESLT) and BAE Systems (OTC:BAESY) would support production of the F-15 Eagle.
Qatar is home to the largest U.S. military base in the Middle East. The military launches operations against ISIS from Al Udeid Air Base, where an estimated 10,000 Americans are deployed. Military officials have said the diplomatic fight won't impact U.S. missions.
Boeing shares rose 0.8% to $188.30 in recent trading.