Q&A: The debate over the 'right to try' experimental drugs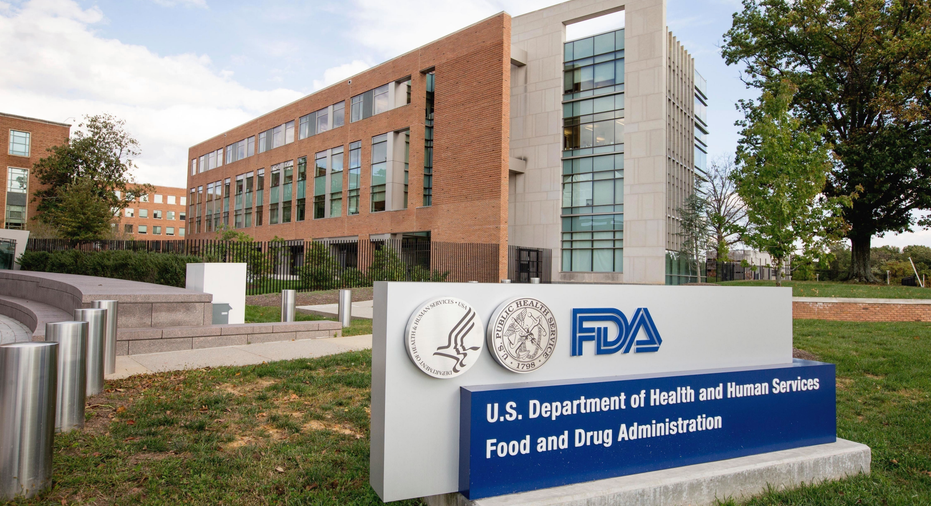 The idea is a political crowd-pleaser with a catchy slogan: giving desperately ill patients the "right to try" experimental medicines.
Lawmakers in the U.S. House of Representatives on Wednesday became the latest group of politicians to back the effort, sending a bill to the Senate which President Donald Trump has pledged to sign into law.
A federal right-to-try law — first championed by anti-regulatory libertarians — would overturn decades of precedent in which the government served as the gatekeeper to unproven medicines. And critics fear it could rollback long-standing safety regulations that protect patients.
A look at the issue:
WHAT IS RIGHT-TO-TRY LEGISLATION?
The idea is to give terminally ill patients quick, unfettered access to experimental drugs that might help them, without having to seek approval from the Food and Drug Administration. Lawmakers in 38 states have already written it into law. Vice President Mike Pence signed Indiana's law while serving as governor. But the state laws have little effect without a change to the federal requirement for FDA oversight.
Opponents say right-to-try is political theater that won't actually help more patients access unapproved drugs. They worry that the measure could expose patients to potentially harmful drugs and allow unscrupulous actors to take advantage of those desperately seeking treatments.
This week, four former FDA commissioners who served under Presidents Barack Obama and George W. Bush issued a joint statement opposing the federal legislation, saying it would "create a dangerous precedent that would erode protections for vulnerable patients."
DOES FDA EVER GRANT PERMISSION NOW?
In almost all cases, the answer is yes. The FDA receives about 1,000 requests for so-called "compassionate use" each year and approves more than 99 percent of them, according to agency figures. The process usually takes about four days, although in emergency cases regulators can grant permission immediately over the phone.
While the paperwork used to take about 100 hours, the FDA revamped the process in 2016 to a single form that takes about 45 minutes to complete, according to an agency spokeswoman. The requests are submitted by a patient's physician, who must decide whether the possible benefits of taking an unproven medicine are likely to outweigh the risks. New drugs undergo years of testing before drugmakers seek FDA approval to put them on the market.
The FDA also enforces rules that prevent companies and doctors from profiting from selling unproven drugs. Companies can only charge patients enough to cover the costs of providing the drug. Without that oversight, opponents of the bill fear it could do more harm than good.
"Not only would the legislation not increase access to promising therapies for individuals we represent, but we also believe the legislation would actually harm our patients," said Paul Melmeyer of the National Organization for Rare Disorders, one of more than 75 patient and physician groups that signed a letter this month opposing the House bill.
In response to such criticism, House lawmakers rewrote their bill to require manufacturers to notify the FDA after treatment begins. They must also report patient safety issues to the agency.
WOULD DRUGMAKERS HAVE TO COMPLY?
No, there's nothing in the state laws or the federal bill that would require pharmaceutical companies to provide experimental drugs, which they spend millions of dollars developing and testing. Drugmakers are usually the main obstacle to gaining early access, though how often such requests are denied isn't clear.
There are a variety of reasons, including legal risks, for why a company might decline requests. Some do not have enough of the experimental drug to provide it outside of their own testing. For smaller companies, they may not have the staff and resources to field and process dozens or sometimes hundreds of requests.
The federal bill includes language designed to ease the legal risks of making drugs available. It shields drugmakers from most lawsuits that might emerge from an injury or side effect of an experimental drug. It also states that the FDA cannot use such reports to delay or reject a drug up for approval — except under extraordinary circumstances.
Even if the federal legislation makes FDA approval unnecessary, some pharmaceutical executives say they will continue to seek federal input.
"No ethical company that I know of would make their experimental medicine available outside of the FDA's regulatory oversight process," said Kenneth Moch, CEO of drug developer Cognition Therapeutics, who testified against the legislation last year. "The FDA are not the bad guys here. You may not like their processes but they are involved here for a variety of reasons."
WHAT WILL CHANGE UNDER RIGHT-TO-TRY?
In the short-term — not much. Most pharmaceutical experts say companies will continue to be cautious about granting early access.
Longer term, some experts fear the effort could undermine FDA's ability to police drugmakers and experimental medicines.
The main lobbying force behind the right-to-try legislation is the Goldwater Institute, a libertarian think tank that argues it is "unethical and unconstitutional" for the federal government to stand between patients and potentially life-saving drugs.
The Arizona-based group did not respond to requests for an interview.
Dr. Steven Joffe warns that the right-to-try legislation may be a slippery slope toward rolling back other FDA powers intended to protect patients.
"This is just the first step in the long strategic road of undermining that principle that companies should have to demonstrate safety and efficacy before they market a drug," said Joffe, head of medical ethics at the University of Pennsylvania.
___
This version corrects company name to Cognition Therapeutics.