Puppymonkeybaby, Chip-Craving Fetus Stand Out in Ad Lineup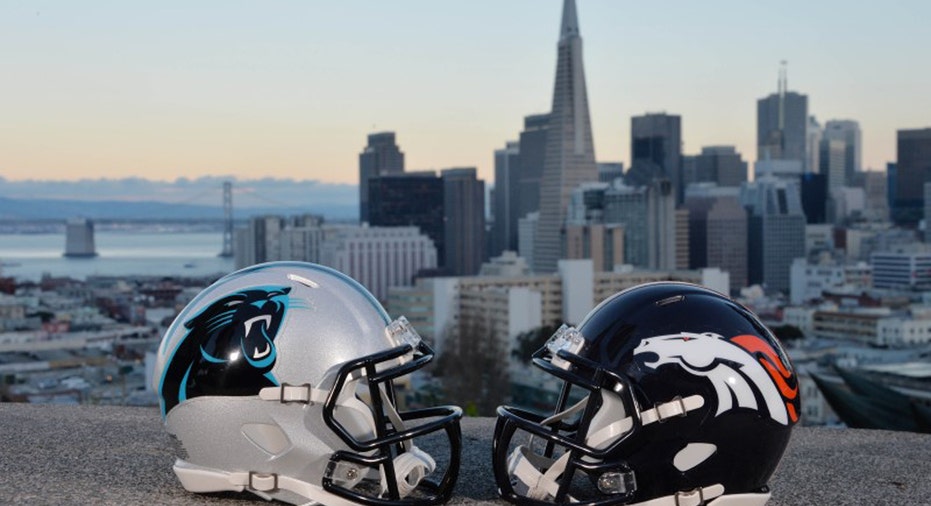 Advertisers played it safe and light with the most expensive ever Super Bowl ad slots on Sunday, shunning previous years' attempts to be outrageous, emotional or thought-provoking.
Mountain Dew rolled out a creature made from a puppy, a monkey and a baby while Doritos had a fetus on ultrasound reaching for a chip, in two of the most unusual spots.
The commercial which drew the most tweets was shown by Allstate Corp's Esurance unit before the game, promising viewers a chance to win $250,000 if they tweeted. More than 2 million had done so as of late Sunday night.
The low-risk approach may have been a reaction to last year, when Nationwide Mutual Insurance drew heat for featuring a dead boy speaking to viewers in an ad about child safety.
"Brands played it safe, using a lot of levity and humor," said Derek Rucker, professor at Northwestern University's Kellogg School of Management. "We didn't see too many emotional or too many deep ads. Most of them played it really safe, really light-hearted," he said, noting the contrast to Nationwide's 2015 spot.
PepsiCo, which owns the Doritos and Mountain Dew brands, went furthest into the strange. Doritos ads inspired 238,770 tweets during the game, according to Amobee Brand Intelligence, a marketing technology company. About 47 percent were positive mentions, the highest among the most-tweeted-about ads, Amobee said.
The Mountain Dew spot, which launched the hashtag #puppymonkeybaby online, generated more than 68,000 tweets during the game. But it came across as "weird," said Jim Joseph, chief integrated marketing officer at communications and public relations agency Cohn & Wolfe.
Esurance, which opted for a spot before kickoff, drew 835,101 tweets during the game by offering those who retweeted the hashtag #EsuranceSweepstakes a chance to win the big money prize.
Ads in the second half of the game that drove social media traffic included a T-Mobile USA Inc spot with comedian Steve Harvey that played on a televised faux pas last year in which the actor mistakenly announced the wrong winner of the Miss Universe pageant. There were nearly 50,000 tweets about T-Mobile during the game, according to Amobee.
About 29 percent of the tweets were negative, Amobee said, the most among the top-tweeted ads. That may have been because the Harvey-inspired hashtag #Ballogize has caught on as a euphemism for messing something up, rather than a comment on T-Mobile, Amobee suggested.
Advertisers paid up to a record $5 million for 30 seconds during the championship game on CBS Corp's flagship network, in which the Denver Broncos beat the Carolina Panthers, 24 to 10.
One of the most popular ads early on in the game was by carmaker Audi featuring the song "Starman" by the recently deceased David Bowie. "That one really resonated," Joseph said.
The Super Bowl ad battle starts weeks before the game when brands post commercials or shorter teasers online. This year's spots were viewed more than 374 million times before kickoff, according to research firm iSpot.tv.
Some brands also ran teasers for the Super Bowl commercials on television. Anheuser Busch InBev SA's Bud Light spent $5 million, according to iSpot, to air an ad featuring comedian Amy Schumer and actor Seth Rogen preparing for a political rally.
Anheuser Busch had its own victory immediately after the game ended, when the Broncos' winning quarterback Peyton Manning said he planned to celebrate by drinking Budweiser. The company tweeted that it had not paid for the mention.
(Additional reporting by Melissa Fares; Editing by Bill Rigby)