"Punching" Sales: Should Auto Investors Be Concerned?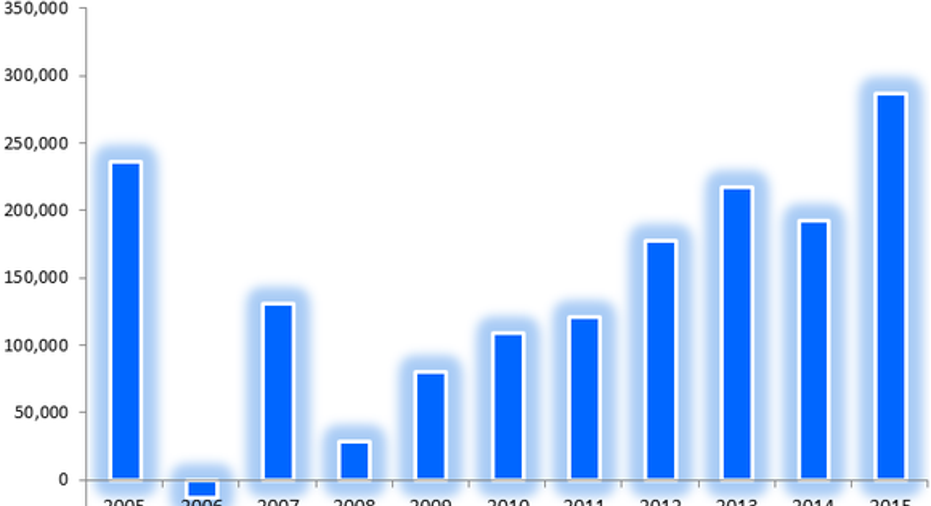 In automotive marketing,bragging rights play a big role -- just watch commercials from Detroit automakersFord Motor Company and General Motors . But just how far will automakers go to gain an advantage when it comes to sales titles? An excellent recentarticle from Automotive Newspoints out that BMW may have used a tactic dubbed "punching" to extend its title as the best-selling luxury brand in the U.S. market for a third consecutive year.
How much does this type of tactic matter for investors? Let's dig in to what punching is and whether or not investors should be worried about the issue.
What is punching? Basically, "punching" is what happens when dealers buy vehicles from their own inventory and use them as loaner vehicles. Manufacturers often offerdealerships bonuses for these types of sales (say, a couple of thousand dollars per sale), with the goal being for the manufacturer to boost its retail sales figures -- since even if the vehicle sits in the dealership lot as a loaner or tester, it counts as a sale for the manufacturer. And as Automotive News points out, many times these punched vehicles do end up sitting on the dealership lot or, even worse, are often put into its used-car inventory with almost no miles on the odometer.
"It's a fictitious way for the factories to sell product that they don't have sold," said an anonymous dealer, who has multiple franchises in the southwestern U.S., speaking with Automotive News.
The benefit, in some cases, is that these juiced sales can lead to a "win." In BMW's case, it potentially enabled BMW to outsell its major luxury competition in the U.S. market last year -- giving it the luxury sales crown for the third consecutive year. BMW's sales checked in at 346,023 units for 2015, with Lexus and Mercedes-Benz slightly behind at 344,601 and 343,088 units, respectively. But when you tally up the vehicles registered by consumers, BMW's figure drops to 335,259, behind both Lexus and Mercedes-Benz at 340,392 units and 337,288 units, respectively.
It's easy to see the issue for investors. If this is an issue running rampant among automakers, plenty of "best-selling" titles could be argued, and more vehicles sliding into used-car territory with no mileage cannibalizes a dealership's/manufacturer's future new-vehicle sales -- not a healthy business situation.
However, for investors in manufacturers as large as Ford or General Motors, it's probably less of an issue. That's because the gap between sales and vehicles registered is small in the grand scheme of the industry.
Chart by author. Data source: Automotive News DataCenter.
Does it matter? At the very least, the graph above shows that the issue of punching exists, with the gap between registrations and sales growing annually as the competition for sales heats up. However, while this gap is indeed the largest it's been since at least 2005, it's still only 1.6% of total sales -- not a figure that will influence large automakers one way or another. The caveat is that the strategy could be used in certain spots of weakness. That's what makes Fiat Chrysler Automobiles' alleged incident more curious.
FCA has tallied 71 consecutive months of year-over-year sales gains, a feat that the company likes to boast of during its monthly sales releases. It's easy to imagine how the company could have faced one month of weakness when its sales hypothetically could have checked in with a slight 0.5% decline -- a decline that could have been erased with a quick memo encouraging dealers to punch sales.
Again, while in theory that helps FCA maintain its streak of sales gains, at the end of the day it doesn't change anything for investors -- it's not an amount of sales that will directly impact the bottom line, and that's what matters for investors.
Investors in luxury-vehicle manufacturers, though, should take a look at the issue more closely, as those manufacturers deal in smaller total sales figures and "punching" could influence totals more easily. That's even truer when you consider that BMW's sales could be positively affected by marketing its "best-selling" luxury brand for the third consecutive year. But at the end of the day, this issue seems like more of a marketing tool than something that will change an investor's thesis on a company.
The article "Punching" Sales: Should Auto Investors Be Concerned? originally appeared on Fool.com.
Daniel Miller owns shares of Ford and General Motors. The Motley Fool owns shares of and recommends Ford. The Motley Fool recommends BMW and General Motors. Try any of our Foolish newsletter services free for 30 days. We Fools may not all hold the same opinions, but we all believe that considering a diverse range of insights makes us better investors. The Motley Fool has a disclosure policy.
Copyright 1995 - 2016 The Motley Fool, LLC. All rights reserved. The Motley Fool has a disclosure policy.