Puerto Rico's Problems May Rock These Mutual Funds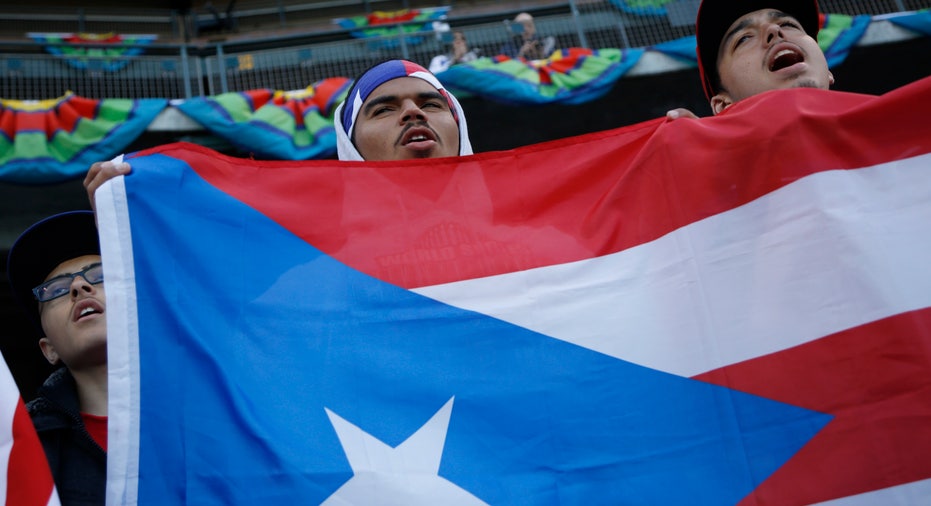 Puerto Rico satisfied creditors by making $1 billion in payments Wednesday according to sources. However the island, which has been dubbed 'Greece on the Caribbean' is still laden with $70 billion in debt and an economy that is contracting. The situation is problematic for many retail investors, especially if you own these mutual funds with the largest weighted exposure to Puerto Rico, based on all issues. The following were tracked by Morningstar as of June 30 and were provided to FOXBusiness.com.
Source: Morningstar preliminary June data  
Credit rating agency Moody's said in a note Tuesday it believes Puerto Rico is moving towards a "consolidated debt restructuring that may entail substantial losses on most of its debt." This came one day after Puerto Rico's Governor Garcia Padilla said the commonwealth's $70 billion in debt was "unpayable" under current economic conditions. The economy shrank 0.90% in 2014 plagued by high levels of poverty and low labor force participation according to Moody's.
Padilla is calling for bondholders to make "sacrifices" which is not sitting well with some of those investors. Rafael Costas and Shelia Amoroso, co-directors of the Franklin Double Tax-Free Income fund addressed Puerto Rico's problems via a blog saying the commonwealth should expect investors to "cite the very real legal and constitutional protections that general obligation and sales tax (COFINA) bonds grant in their indentures as well as in Puerto Rico's constitution. At the very least, in our assessment, Puerto Rico can expect creditors to seek legal affirmation and protection of contractual rights."
A spokesperson for Oppenheimer Funds, which runs 16 of the top 20 funds, referred FOXBusiness.com to a spokesperson for the Puerto Rico Electric Power Authority (PREPA) Bondholder Group, of which the firm is a member. On Thursday, PREPA avoided default after coming to an agreement with its bondholders to extend their forbearance agreement until September 15, 2015. Simply this allows PREPA to avoid default and the two sides time to potentially establish a realistic operating and restructuring plan for the future.
When asked what options Puerto Rico has, Richard Ravitch, former New York Lieutenant Governor, who helped guide New York City through its debt crisis in the early 70s, told FOXBusiness.com "If you don't restart the economy, forget it."