Puerto Rico sues control board over budget differences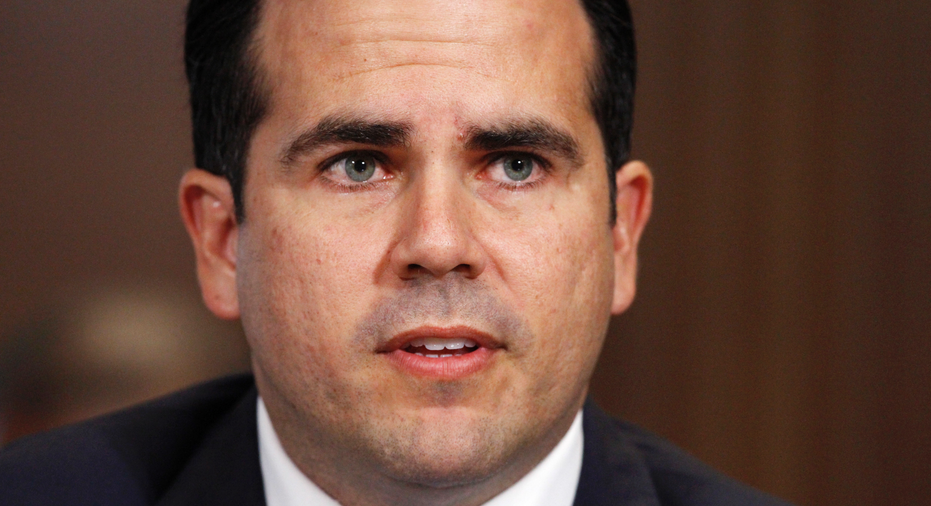 Puerto Rico's government sued a federal control board on Thursday to resolve a disagreement over two competing budgets that aim to pull the U.S. territory out of an 11-year recession.
Gov. Ricardo Rossello said he is seeking an injunction to stop the board from imposing an $8.76 billion budget that contains various austerity measures, and he accused it of trying to dictate the island's public policy.
"Our north will always be to defend the most vulnerable in all forums," he said in a statement.
The lawsuit is expected to define the powers of a board created by U.S. Congress two years ago to oversee Puerto Rico's finances.
The suit accuses the board of imposing its policy preferences on Puerto Ricans and micromanaging all budget expenditures, warning it could increase the flow of migration to the U.S. mainland, which would reduce the tax base and worsen the island's economic and humanitarian problems.
"The board's efforts exceed its lawful powers," the lawsuit states. "(It) cannot do what it is attempting to do: impose mandatory workforce reductions, change the roles and responsibilities of certain government officials, criminalize certain acts under Puerto Rico law and otherwise seek to micromanage Puerto Rico's government."
The lawsuit is a result of budget wrangling in Puerto Rico: One budget was approved by the board and another was approved by legislators and signed by Rossello earlier this week.
The differences emerged after Puerto Rican legislators failed to repeal a law that affords protections to workers who might have been unfairly dismissed. The board has said the measure was needed to help attract investors and that if it was repealed, it would not slash vacation and sick days or eliminate a yearly Christmas bonus for government employees as part of its austerity measures.
Rossello had promised the board that the law would be repealed and convened a special legislative session Tuesday, but senators shot down the measure for a second time.
As a result, the board approved a budget that eliminates a $50 million annual fund for cities and towns still struggling in the aftermath of Hurricane Maria and scraps a $25 million annual scholarship fund for students at Puerto Rico's largest public university, which was hit with a spike in tuition.
The board said in a brief statement that it approved a budget compliant with a recently revised fiscal plan, which contains several austerity measures.
"The (board) will vigorously defend against any suit attempting to thwart the carrying out of the budget and fiscal plan," it said.
It is unclear when the issue could be resolved, but Puerto Rico economist Gustavo Velez told The Associated Press that the delay will have consequences on the island's ability to recover from its economic and financial crisis.
"It creates uncertainty," he said. "It makes it less likely that new investment will arrive and that we return to the capital markets."
Velez said repealing the labor law would not have much of an impact on Puerto Rico's economy despite what the board says, and that neither budget will help resolve the crisis.
"There's still an excess of spending," he said. "It's not in tune with Puerto Rico's fiscal reality, and it doesn't address the payment of debt."
Puerto Rico is trying to restructure a portion of its $70 billion public debt load as it struggles to recover from Hurricane Maria, a Category 4 storm that caused more than an estimated $100 billion in damage.