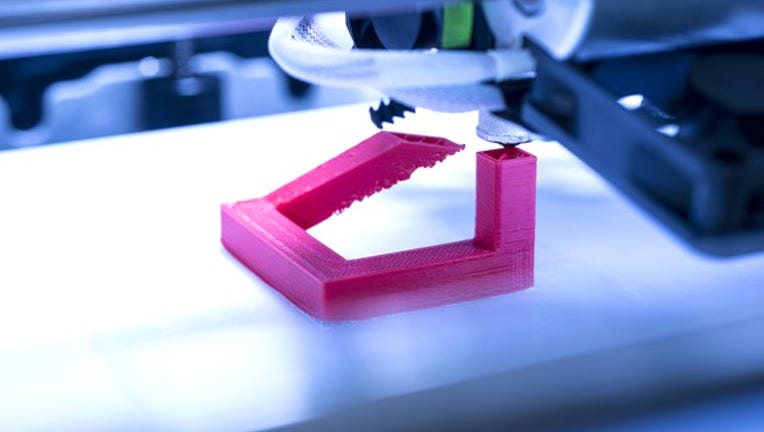 Proto Labs(NYSE: PRLB)released strong first-quarter 2017 earnings before the market opened on Thursday. Year-over-year revenue increased 10.5%, and adjusted earnings per share jumped 16%.
CEO Vicki Holt, on the conference call,attributed the quick-turn manufacturing service provider's solidrevenue growth to an improved economic environment, along with the success of its sales initiatives.
The market liked the results, sendingshares soaring to a closing gain of 8.1% on Thursday.
Proto Labs' key quarterly numbers
Data source: Proto Labs. GAAP = generally accepted accounting principles.
Year-over-year revenue growth was an even more robust 13.9% when adjusted for discontinued services and the impact of foreign currency headwinds. Operating income and net income (GAAP and adjusted) expanded faster than revenue, which means that Proto Labs' operating margin and profit margin both increased.
Proto Labs had forecast adjusted EPS of $0.42 to $0.48 on revenue of $73 million to $78 million, so it breezed past its guidance. For additional context -- though investors shouldn't place much emphasis on Wall Street's near-term estimates -- analysts' consensus expectation was that Proto Labs would deliver adjusted EPS of $0.45 on revenue of $75.06 million. So the company blew by Wall Street's estimates, too.
The company ended the quarter with $71.9 million in cash and equivalents on its balance sheet, up from $50.6 million at the end of Q1 2016.
Revenue results by service provided
Data source: Proto Labs.
All three ofProto Labs' main business segments showed double-digit revenue growth.The company's CNC machining business, which produces on-demand metal prototypes and parts, was the quarter'sgrowth champ.
Proto Labs acquired the Germanservice bureau Alphaform -- which provides injection molding and 3D printing services --in Q4 2015. So this is the first quarter since that acquisition that there are "clean" year-over-year comparisons for injection molding and3D printing revenue.
The company's relatively nascent 3D printing business accounted for 12.6% of total revenue in the quarter. However, If 3D printing's widely projected rosy long-term growth dynamics come to fruition, this business could eventually be the company's largest revenue generator.
Image source: Getty Images.
What happened with Proto Labs in the quarter?
The number of unique product developers and engineers served increased 11.7% year over year to 14,801. (This number does not include Alphaform's customers.)
Gross margin was 56.5%, up from 54.6% in the year-ago period, and also up from 55.7% in the previous quarter.
Operating margin was 22.1%, up from 20.8% in the year-ago period.
What management had to say
Here's what Holthad to say in the press release:
Looking ahead
Proto Labs had a great quarter, even with its 3D printing revenue coming in somewhat lower than it anticipated. That miss was due to the Alphaform European 3D printing business posting flat revenue, which was lighter than the company projected.It takes a while to integrate new acquisitions, so investors shouldn't be concerned with this at this point.
CFO John Way outlined the second-quarter guidance on the conference call as follows:
Data source: Proto Labs.
10 stocks we like better than Proto LabsWhen investing geniuses David and Tom Gardner have a stock tip, it can pay to listen. After all, the newsletter they have run for over a decade, Motley Fool Stock Advisor, has tripled the market.*
David and Tom just revealed what they believe are the 10 best stocks for investors to buy right now... and Proto Labs wasn't one of them! That's right -- they think these 10 stocks are even better buys.
Click here to learn about these picks!
*Stock Advisor returns as of April 3, 2017
Beth McKenna has no position in any stocks mentioned. The Motley Fool owns shares of and recommends Proto Labs. The Motley Fool recommends Stratasys. The Motley Fool has a disclosure policy.