Protect Your Elderly Loved Ones From Financial Abuse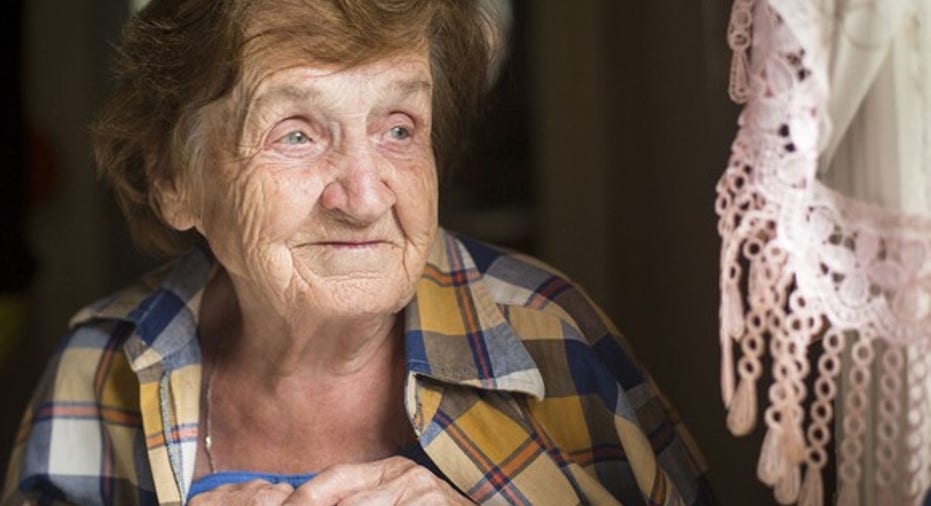 Image source: Getty Images.
Many retirees today struggle to make ends meet between their Social Security benefits, pension income, and retirement plan withdrawals. But this problem can be compounded when an elderly person becomes the victim of a financial scammer. Perhaps most unfortunate is the fact that the majority of elder financial abuse is committed by family or "friends." Here's how you can protect your elderly loved ones from falling victim to an unscrupulous third party.
Help your elderly loved ones get their estate plans in order while they are still of sound mind. This is perhaps the most important step you can take to prevent elder abuse. At the very least, they should have a will, as well as medical and durable powers of attorney so that someone will have the legal authority to manage their affairs if they become mentally incapable of doing so themselves. A living will that specifies the conditions under which they would like to be taken off of life support is also a good idea. A living trust can shield their assets -- particularly their tangible ones -- from the probate process and simplify the entire estate planning process.Creating an estate plan after Alzheimer's or dementia sets in can be very difficult. Also see if you can arrange to have their estate planner or attorney alerted you if your elderly loved ones suddenly make major changes in their estate plans, such as cutting children out of their wills or naming new beneficiaries.
Add yourself on as an interested party to their financial accounts. If your elderly loved ones have reached the point where they are unable to understand their financial statements or manage their money, then you need to help them monitor their accounts by receiving duplicate statements or having online access to their assets. This can allow you to see potential signs of trouble, such as unexplained withdrawals or a substantial shift in their portfolios that is not in line with their risk tolerance or investment objectives. A durable power of attorney may be necessary if it becomes clear that you need to take over the management of their accounts. This document will give the named party legal authority to pay bills, manage investments, and perform other necessary transactions for the elderly person.
Put them on the do-not-call list. If your elderly loved ones are protected from telephone solicitors by the do-not-call list, then the odds are lower that they could fall prey to duplicitous telephone scammers who promise big rewards for those who send them money for seemingly legitimate reasons. Some fraudsters will even follow up after the initial theft and promise to help the victim recover the stolen money -- for a fee. Register your loved ones for free at the FTC'sdonotcall.gov.
Talk to them. This is the most common-sense step you can take to prevent elder financial abuse. If your loved ones are still able hold a conversation, then speak to them of the dangers of telemarketers and swindlers who will stop at nothing to part them from their cash. Warn them about people who promise things that seem too good to be true or try to emotionally manipulate them into sending money for any reason.
Check their credit reports. Make sure your elderly loved ones haven't fallen victim to identity theft by checking their credit reports every few months. Go to AnnualCreditReport.com to get a report from each of the major three bureaus each year.
These are just some of the measures you can take to reduce the chance that your elderly loved ones will become victims of financial abuse. For more information on how you can protect them, consult a financial advisor.
The $15,834 Social Security bonus most retirees completely overlook If you're like most Americans, you're a few years (or more) behind on your retirement savings. But a handful of little-known "Social Security secrets" could help ensure a boost in your retirement income. For example: one easy trick could pay you as much as $15,834 more... each year! Once you learn how to maximize your Social Security benefits, we think you could retire confidently with the peace of mind we're all after.Simply click here to discover how to learn more about these strategies.
The Motley Fool has a disclosure policy.