Prospects brighter for tax overhaul, success not assured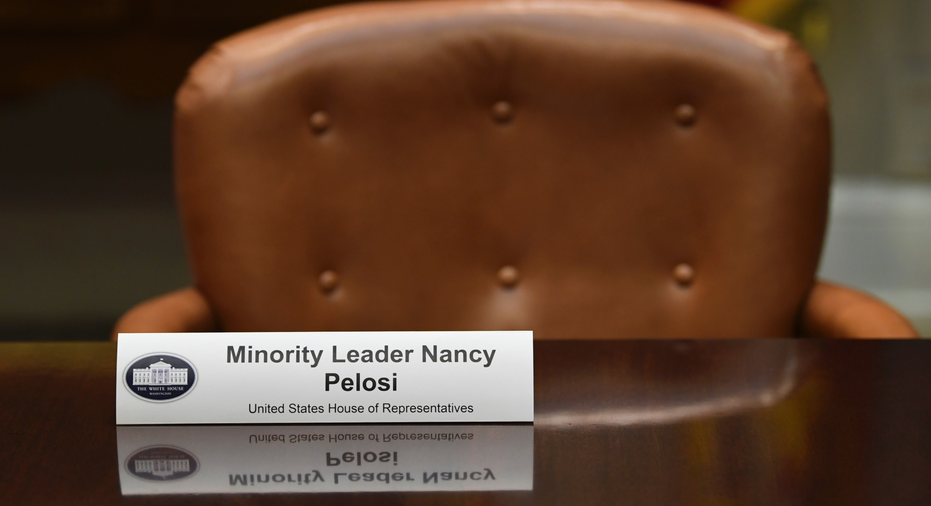 GOP leaders toiled behind the scenes Wednesday in hopes of readying a long-anticipated tax bill for a floor debate. A pair of pro-family Republicans offered a plan to pare back a proposed cut in corporate tax rates to make an increase in the child tax credit more generous, while work also intensified on a controversial plan to trigger automatic tax increases if the plan produces higher than hoped-for deficits.
Sens. Mike Lee, R-Utah, and Marco Rubio, R-Fla., said the bill as currently constructed gives too much of its benefits to corporations and that their plan to make the $2,000 credit fully refundable to low-income families "would level the playing field for families, while still kick-starting national investment and growth." A vote on the plan could split Republicans.
Senate Majority Leader Mitch McConnell, R-Ky., announced, as expected, that the Senate would vote to begin debate on the measure Wednesday afternoon.
While the GOP tax overhaul moves ahead, it appears efforts to wrap up a basket of spending bills and other unfinished legislation was in limbo.
A key House Republican said that any stopgap spending to avert a government shutdown Dec. 8 should keep the government open into January instead of rushing work on an omnibus spending bill in hopes of beating a Christmas deadline.
"No good decisions get made right before Christmas," said Rep. Mark Meadows, R-N.C., chairman of the hard-right House Freedom Caucus.
Republicans on Tuesday held together and shoved their signature tax overhaul a crucial step ahead as wavering GOP senators showed a growing openness. But its fate remained uncertain, and a planned White House summit aimed at averting a government shutdown was derailed when President Donald Trump savaged top Democrats and declared on Twitter, "I don't see a deal!"
"It's time to stop tweeting and start leading," Senate Minority Leader Chuck Schumer retorted after he and House Minority Leader Nancy Pelosi rebuffed the budget meeting with Trump and top Republicans.
Trump lunched with GOP senators at the Capitol and declared it a "love fest," as he had at his previous closed-doors visit. But the day underscored the party's yearlong problem of unifying behind key legislation — even a bill slashing corporate taxes and cutting personal taxes that's a paramount party goal.
In a party-line 12-11 vote, the Senate Budget Committee managed to advance the tax measure to the full Senate as a pair of wavering Republicans — Wisconsin's Ron Johnson and Tennessee's Bob Corker — fell into line, at least for the moment. In more good news for the GOP, moderate Sen. Susan Collins of Maine said it was a "fair assumption" that she was likelier to support the bill after saying Trump agreed to make property taxes up to $10,000 deductible instead of eliminating that break entirely.
But the fate of the legislation remained uncertain as it headed toward debate by the full Senate, which Republicans control by a slender 52-48. GOP leaders can afford just two defectors, and a half dozen or more in their party have been uncommitted. They include some wanting bigger tax breaks for many businesses but others cringing over the $1.4 trillion — or more — that the measure is projected to add to budget deficits over the next decade.
"Members will vote to begin debate on this once-in-a-generation opportunity to reform our tax code so it works for the middle class," said Senate Majority Leader Mitch McConnell, R-Ky.
Corker, who's all but broken with Trump over the president's behavior in office, is among a handful of Republicans uneasy over the mountains of red ink the tax measure is expected to produce. He said he was encouraged by discussions with the White House and party leaders to include a mechanism — details still unknown — to automatically trigger tax increases if specified, annual economic growth targets aren't met.
Detail were sketchy and subject to change, but the trigger proposal under discussion would automatically increase corporate taxes by up to $350 billion if the tax measure — which lowers the top corporate tax rate from 35 percent to 20 percent — fails to jumpstart the economy and tax revenues as promised by advocate who claim it would largely pay for itself.
"I think we're getting to a very good place on the deficit issue," Corker said Tuesday.
A temporary spending bill expires Dec. 8 and another is needed to prevent a government shutdown. Hurricane aid to help Texas, Florida, Puerto Rico and the Virgin Islands is also expected to be included in that measure, as well as renewed financing for a children's health program that serves more than 8 million low-income children.
Democrats are also pressing for legislative protections for immigrants known as "Dreamers." Conservative Republicans object to including that issue in the crush of year-end business. But GOP Rep. Carlos Curbelo of Florida joined Democrats in saying he won't vote for the spending bill unless the immigrant issue is resolved.
___
AP reporters Matthew Daly, Kevin Freking and Stephen Ohlemacher contributed.