Prosecutors in Minneapolis to review Liu sexual assault case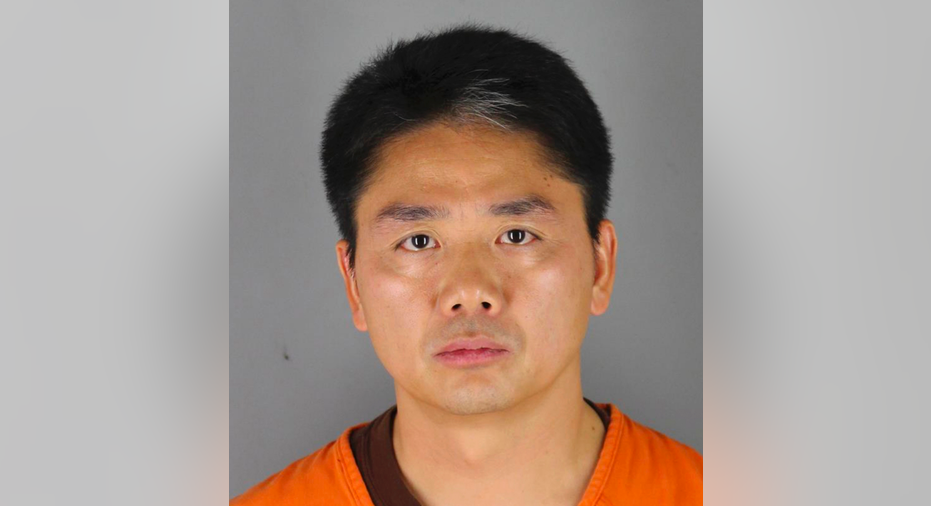 Minneapolis police have finished their initial investigation into a sexual assault allegation against Chinese billionaire Richard Liu and have turned the case over to prosecutors for possible charges, prosecutors announced Thursday.
Hennepin County Attorney Mike Freeman said his office will review the evidence and make a charging decision. There is no deadline for that decision.
The founder of the Beijing-based e-commerce site JD.com was arrested Aug. 31 in Minneapolis on suspicion of felony rape. A police report doesn't provide details of the alleged incident. Liu was released the next day and he returned to China.
Liu is a student with the Carlson School of Management's doctor of business administration China program and was in Minneapolis to attend a residency from Aug. 26 to Sept. 1. The four-year program is geared toward high-level executives in China and is a partnership with Tsinghua University School of Economics and Management.
JD.com has said Liu was falsely accused. His defense attorneys in Minneapolis have said he is innocent.
Liu, known in Chinese as Liu Qiangdong, is a prominent member of the Chinese tech elite, with a fortune of $7.5 billion.
JD.com purchases goods directly from suppliers and delivers using a fleet of thousands of bright red electric delivery vans emblazoned with its logo, a cartoon dog called Joy. The company has a workforce of 158,000 and operates 486 warehouses. It says its drivers can reach 99 percent of China's population.
The high cost of doing everything itself means JD.com has struggled to make a profit despite explosive sales growth. It reported a 2.2 billion yuan ($334 million) loss for the quarter ending in June while revenue rose 31 percent over a year earlier to 122.3 billion yuan ($18.5 billion).
___
Follow Amy Forliti on Twitter: http://www.twitter.com/amyforliti