Prosecutor: Martin Shkreli repeatedly lied to investors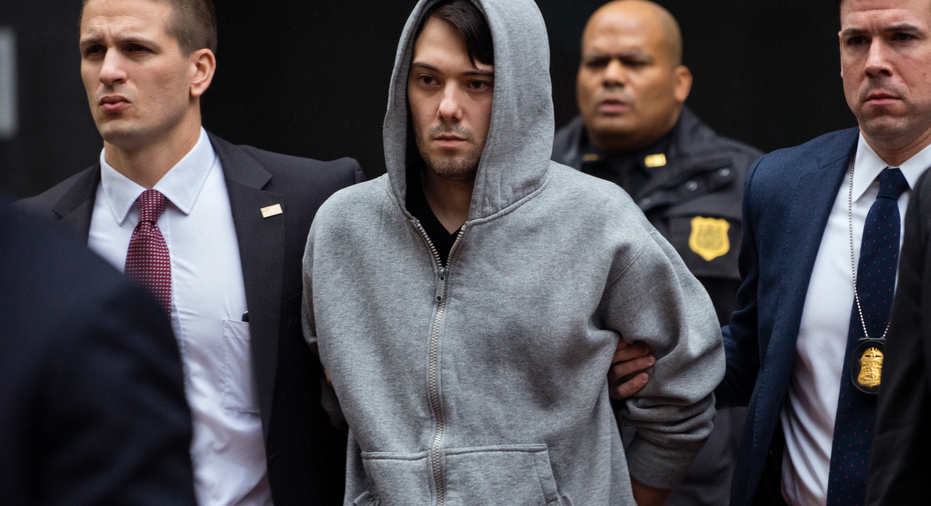 Wealthy investors say former biotech CEO Martin Shkreli told them he was managing tens of millions of dollars' worth of investments, that they were making double-digit returns and they could withdraw their money at any time.
Prosecutors in closing arguments Thursday at Shkreli's securities fraud trial said it was all a brazen con. The defense countered that no one should feel sorry for the alleged victims because they were high-rollers who ended up doubling or tripling their money.
Shkreli, 34, is best known for jacking up the price of a life-saving drug and trolling his critics on social media, but his trial in Brooklyn has focused on his time running a pair of hedge funds.
Assistant U.S. Attorney Alixandra Smith told jurors Shkreli "lied to investors to get their money into the funds and then lied to them so they wouldn't take it out."
The prosecutor recounted testimony by investors who told jurors that Shkreli claimed to be managing up to $40 million in one of his firms at a time when its brokerage account held only a few hundred dollars. When one investor asked for his money back, Shkreli stalled for months until he used a Ponzi-like scheme to secretly raid a second fund to return a portion of the funds, she said.
"The defendant was lying not only about the ability to get a redemption, but also about where that money was coming from," she said.
As Shkreli was "blowing up" his hedge funds with bad stock picks, he continued to recruit new investors by portraying himself as a Wall Street whiz who graduated from Columbia University, Smith said. He really attended a lesser-known public university, Baruch College.
Claims "that he was some sort of genius in the investing industry were completely untrue," she said.
The defense has sought to portray the impish Shkreli as a misunderstood eccentric who slept on the floor of his office in a sleeping bag for two years while starting a successful drug company that allowed him to enrich his alleged victims.
"Who does that if you're committing a fraud and you have millions of dollars in people's money?" said his attorney, Ben Brafman. "He has no life. He's the hermit scientist."
Shkreli is "not a Ponzi guy who's taking money and buying a Cadillac or a yacht," the lawyer added at another point.
The lawyer agreed Shkreli could be annoying, saying, "In terms of people skills, he's impossible." But he claimed the clients who appeared as government witnesses were still eager to bet on him.
Investors "found him strange. They found him weird. And they gave him money. Why? Because they recognized genius," Brafman said.
Shkreli didn't testify, but throughout the trial he has used Facebook to bash prosecutors and news organizations covering his case, despite his lawyer's efforts to shut him up. In one recent post, he wrote, "This was a bogus case from day one."
The trial is in its fifth week. Jury deliberations could begin on Friday.