Project Titan: Apple's Rumored iCar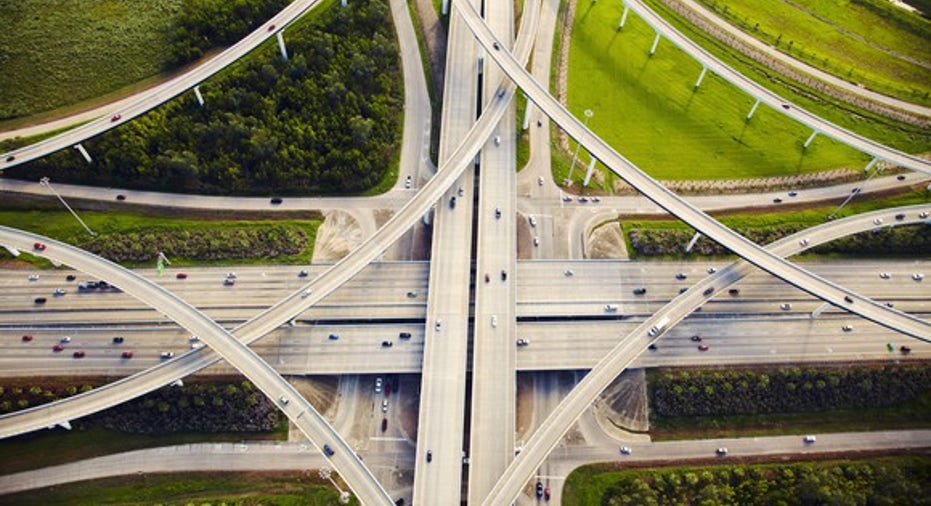 Image source: Getty Images.
Apple (NASDAQ: AAPL) is rumored to be working on a major project to create its own vehicle -- most likely an electric one with some limited driverless car features -- that's widely believed to debut sometime in 2021. While Project Titan is a bit of an open secret, it's still unclear if Apple plans to sell the car, rent it as a car-as-a-service business, or sell its technology to automakers.
Here's a rundown of the key aspects of Apple's car project, and why the company could make a lot of money from it.
iCar details
Apple has revealed nothing about the details of Project Titan, or even that it exists, but that hasn't stopped the leaks.
The first to break most of the news about Apple's car project was The Wall Street Journal. The paper first said the vehicle was expected to debut in 2019, but more recent details fromThe Information(paywalled)now points to a 2021 release.
The vehicle is widely believed to be electric and a recent rumor says that a South Korean company is making cylindrical lithium-ion batteries with hollowed-out centers. The design is expected to make them lighter and protect against overheating, according to South Korean ETNews.
Apple has already been in talks with companies about building charging stationsand has hired its own battery-charging experts away from BMW and Googleas well, according to Reuters.
Earlier rumors suggested the car may be fully driverless, but it's much more likely that the Apple Car will have some level of self-driving capability (like Tesla's Model S and X, or Honda's inexpensive, semi-autonomous Civic). IHS Automotive predicts that 76 million vehicles will have some level of driverless capability by 2035, so it makes sense that Apple would include some of that technology at the car's debut.
Apple won't build the cars itself, of course, and is reportedly working with a Canadian-Australian company called Magna Steyr to do that.BMW and Daimler were originally in talks with Apple about producing the vehicles, but those talks fell through when Apple reportedly didn't want to share any of the vehicle's data with the automakers.
Who's in charge of Project Titan?
Apple's car project has gone through at least a handful of leaders since its inception (or so we think). There's been speculation that Apple's Chief Designer Jony Ives was heading up most of the car project, but it's also been reported that Steve Zadesky, formerly a Ford engineer that helped oversee iPod and iPhone teams, was heading up Project Titan.
The latest buzz is that Apple has actually brought back Bob Mansfield to oversee its car project. Mansfield was a longtime Apple executive who backed off of daily involvement with the company several years ago, and previously headed up hardware engineering for the iPad, iMac and MacBook Air.
Apple reportedly has about 1,000 people working on the project, and was even able to snag Tesla's VP of Vehicle Engineering, Chris Porritt. He was reportedly in charge of the project after Zadesky left, but is likely working under Mansfield now.
Apple also hired a key deep learning expert, Jonathan Cohen, away from NVIDIA. The company makes graphics processing units (GPUs) mainly for the gaming market, but it's also emerging as a major player in the driverless car space. Cohen's addition adds more fuel to the fire that Apple is serious about pursuing driverless car features.
What will the Apple Car look like?
To date, there have been exactly zero good mockups of what a possible Apple Car will look like.
MotorTrend tried to guess at how the vehiclemight eventually look, but it came up with some pretty terribly concepts, to be honest.So far, the best guess The Motley Fool has is that it'll look something very close to this.
What Apple stands to gain from Project Titan
Here's where things get really interesting. Selling a car directly to consumers isn't out of the question, but Morgan Stanley analystKaty Huberty believes Apple might eventually release its car-as-a-service.
Huberty and her research team think Apple is planning to enter the shared mobility market-- which is expected to be worth $2.6 trillion by 2030 -- where consumers rent out vehicles and share them, rather than own them outright.
Huberty said in a research note earlier this summer that Apple is increasing R&D spending far faster than carmakers are, and most of the money is going to a shared mobility play. Apple is spending about $10 billion in research and development right now, three times more than it did four years ago, indicating that it's gearing up for a major product.
And Huberty thinks an iCar could bring in massive revenue for the company.
"With Apple outspending the major auto OEMs on this opportunity, we believe Apple could gain at least 16 percent of the shared mobility market, similar to the company's share in smartphones today."
That's a substantial percentage, and it could bring Apple an amazing $400 billion in annual revenue and $16 in earnings per share by 2030.
Apple investors shouldn't dismiss the Apple car rumors as just another pet project Apple is toying with. The tech giant has seen its iPhone sales slip and it's become increasingly clear that selling smartphones may not be the company's key revenue driver in the coming years.
We're still a few years away from seeing what Apple's been working on, but it's likely the company's next product segment will be cars. Or, as Apple Chief Operating Office Jeff Williams referred to the segment last year: "The ultimate mobile device."
A secret billion-dollar stock opportunity The world's biggest tech company forgot to show you something, but a few Wall Street analysts and the Fool didn't miss a beat: There's a small company that's powering their brand-new gadgets and the coming revolution in technology. And we think its stock price has nearly unlimited room to run for early in-the-know investors! To be one of them, just click here.
Chris Neiger has no position in any stocks mentioned. The Motley Fool owns shares of and recommends Apple, Ford, NVIDIA, and Tesla Motors. The Motley Fool has the following options: long January 2018 $90 calls on Apple and short January 2018 $95 calls on Apple. The Motley Fool recommends BMW. Try any of our Foolish newsletter services free for 30 days. We Fools may not all hold the same opinions, but we all believe that considering a diverse range of insights makes us better investors. The Motley Fool has a disclosure policy.