Producer Prices Fall on Weak Services Costs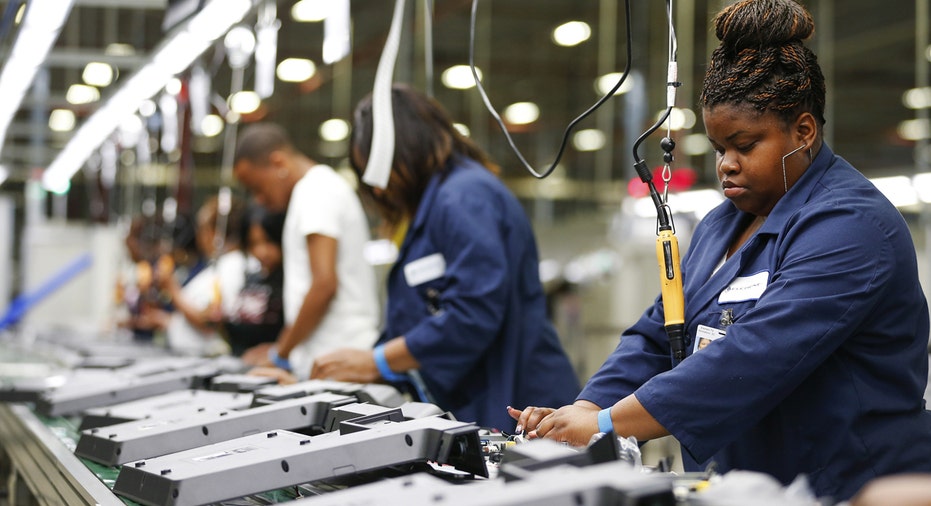 U.S. producer prices unexpectedly fell in March as rising energy prices were offset by a decline in the cost of services, pointing to tame inflation that supports the Federal Reserve's cautious approach to raising interest rates.
The Labor Department said on Wednesday its producer price index slipped 0.1 percent last month after dropping 0.2 percent in February. In the 12 months through March, the PPI dipped 0.1 percent after being unchanged in February.
Economists polled by Reuters had forecast the PPI advancing 0.2 percent last month and gaining 0.3 percent from a year ago.
Weak producer prices suggest overall inflation will remain below the Fed's 2 percent target for a while. Tame inflation is a key factor in the U.S. central bank's policy of gradually raising interest rates even as the labor market tightens.
The Fed hiked its benchmark overnight interest rate in December for the first time in nearly a decade and policymakers recently forecast only two more rate hikes this year.
Inflation has been dampened by a buoyant dollar and cheaper oil prices. Last month, energy prices rose 1.8 percent, with gasoline prices surging 7.1 percent in what was the largest increase since May 2015. Energy prices fell 3.4 percent in February.
Wholesale food prices fell 0.9 percent last month. Prices for services fell 0.2 percent, the first decline since October, after being unchanged in February.
A 0.5 percent drop in margins for final demand trade services accounted for more than 80 percent of the decline in prices for services.
A key measure of underlying producer price pressures that excludes food, energy and trade services was unchanged last month after edging up 0.1 percent in February.
The so-called core PPI was up 0.9 percent in the 12 months through March after rising by the same margin in February.
(Reporting by Lucia Mutikani; Editing by Paul Simao)