Procter & Gamble Just Issued Its Smallest Dividend Hike in a Generation -- Here's What it Means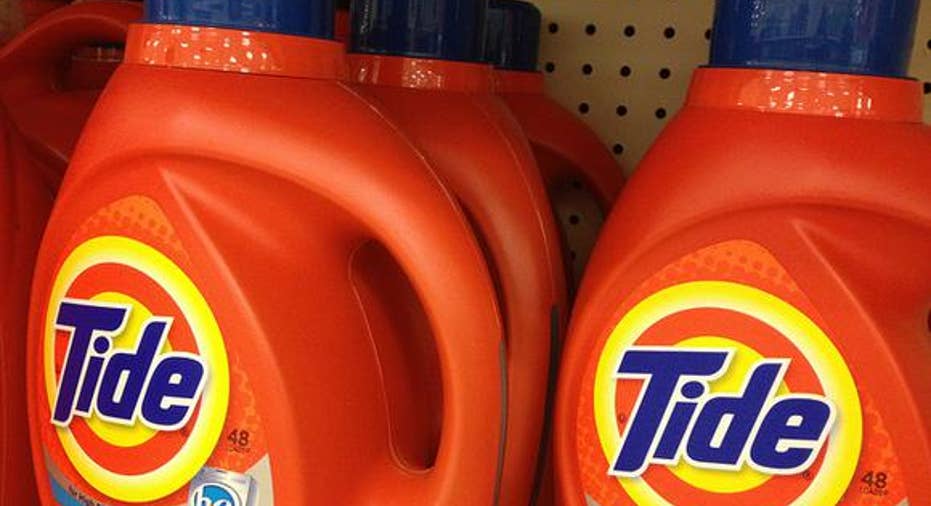 Procter & Gamble Inc accomplished a feat few other companies do last week. The consumer-products company raised its dividend for the 60th year in a row, a record of consistency only matched by 16 other companies considered Dividend Kings -- companies that have raised their dividends annually for 50 years in a row or more.
There's a problem, though. The owner of brands like Tide and Gillette lifted its quarterly dividend just 1% this year, from $0.6629 to $0.6695. An increase like that is hardly worth it from an investor perspective as it doesn't even keep up with inflation.
This wasn't always the case. In the 1990s and 2000s, the company regularly hiked its dividend by 10% or more. The chart below shows the company's dividend history.
Procter & Gamble Dividend HistoryCreate line charts
Source: Procter & Gamble.
As you can see, long-term P&G investors have been rewarded handsomely through dividend hikes in the 1990s and 2000s. P&G's dividend now pays more than 10 times what it did in 1990. However, in recent years, those payout increases have dramatically slowed.
Through the 1990s and 2000s, the company's dividend ticked up between 8% and 14% each year, but the increases slowed to 7% in 2012, just 3% last year, and this year, a piddling 1%. P&G once was an engine of dividend growth and reliability, but that P&G no longer exists. What happened?
There are several reasons why Procter & Gamble's dividend growth has diminished significantly. Sales and earnings growth have slowed in recent years, and even declined in its last fiscal year. Both operating income and revenue are down substantially from a peak in 2009.
This is due to a combination of factors, including:
slowing organic sales growth as many of Procter & Gamble's markets have become saturated
a stronger dollar, which makes foreign sales less valuable
the company's strategic decision to sell off core brands, bringing in cash, but depleting the company of earnings
In it most-recent quarter, the strategy showed signs of gaining traction as the company's core EPS improved 9%, and currency-neutral core EPS jumped 21%, thanks to significant margin improvement.
Through the first two quarters of the current fiscal year, P&G's dividend payout ratio was 64%, indicating that the company could lift its dividend more aggressively if it wanted to. Eighty percent is generally considered the safety threshold for the payout ratio. The weak increase this year and last year likely indicates that management is being conservative as it transitions to a more streamlined company with fewer brands.
But while the company's recent margin improvement is impressive, organic sales growth remains muted at just 2%. Without significant top-line expansion, it will be difficult for the company to create the kind of consistent earnings growth that would allow it to get back to the 10% dividend hikes it used to offer.
What's a dividend investor to do?With a dividend yield of 3.2%, P&G isn't a bad option for investors looking for a steady and sizable payout; but if dividend growth is a factor, there are better options.
Home Depot offers a yield of just 2.1%, but its growth has been outstanding recently as the dividend payout has nearly tripled in the last five years. While P&G has been busy scaling back its dividend, the leading home-improvement retailer has been doing the opposite. Home Depot raised its dividend 17% this year from $0.59 to $0.69, and still has plenty of room to keep lifting it as its payout ratio is just 42%. The vast majority of the company's sales also come from the U.S., protecting it from the stronger dollar, and the housing market should support rising sales in the coming years.
Johnson & Johnson is a dividend king like Procter & Gamble with increasing payouts for 54 years, but its trajectory has not slowed in recent years. The healthcare giant's payouts have doubled since 2007, and this year's increase is yet to come. Last April, it raised its dividend a respectable 7.1%, from $0.70 to $0.75, and I'd expect a similar increase this year, which may come as soon next week. Johnson & Johnson offers a yield of 2.8% and a payout ratio of just 53%.
Finally,3M Company is another dividend king that has accelerated its dividend hikes in recent years; its payout has doubled since 2011. The company raised its dividend by 8% earlier this year, and now offers a 2.7% dividend yield with a record of 58 consecutive years of increases. With a payout ratio of 53%, the conglomerate also has room to continue bumping up its payouts.
There's a reason P&G has been around nearly 200 years, but the slow dividend growth is a sign of serious challenges. Investors looking for long-term dividend growth may be better off investing their money elsewhere.
The article Procter & Gamble Just Issued Its Smallest Dividend Hike in a Generation -- Here's What it Means originally appeared on Fool.com.
Jeremy Bowman has no position in any stocks mentioned. The Motley Fool owns shares of and recommends Johnson & Johnson. The Motley Fool recommends Home Depot and Procter & Gamble. Try any of our Foolish newsletter services free for 30 days. We Fools may not all hold the same opinions, but we all believe that considering a diverse range of insights makes us better investors. The Motley Fool has a disclosure policy.
Copyright 1995 - 2016 The Motley Fool, LLC. All rights reserved. The Motley Fool has a disclosure policy.