Presidio IPO: What Investors Need to Know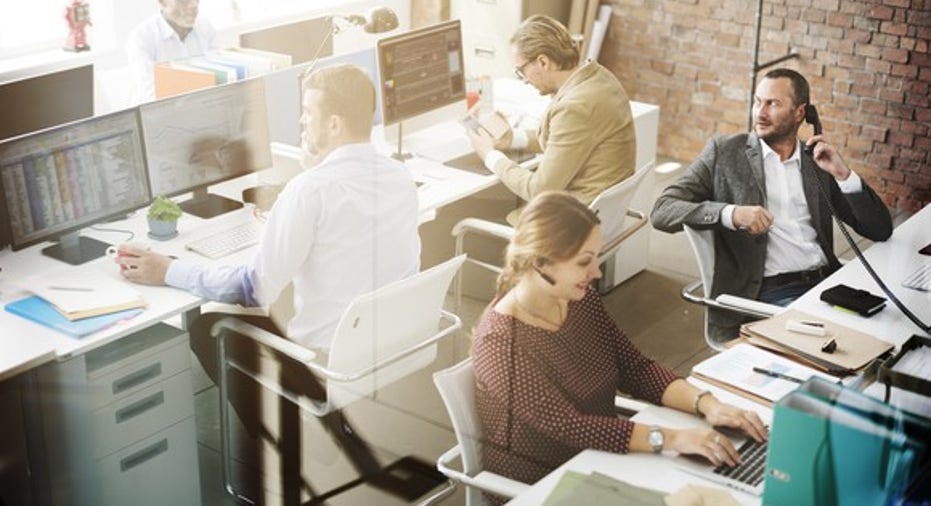 The smashing success of the recent Snap (NYSE: SNAP) IPO could provide plenty of lift for other tech stocks coming to market. At least, that's likely the hope for the powers behind Presidio, a sprawling IT solutions provider that's set to start trading this Friday on the Nasdaq. Here's a glance at the company, and the pertinent details of its IPO.
The middle ground
Presidio's target client base is the middle market, the bulging segment between large-cap corporations and small enterprises. Currently, around 70% of its customers fall into this category. The company provides a wide range of IT solutions to a big client list of around 7,000 organizations.
It divides its offerings into three divisions: digital infrastructure, cloud, and security. Of the three, digital infrastructure (a broad category that covers many of the company's offerings) was responsible for 76% of fiscal 2016 revenue; cloud comprised 15%, while security took the remaining 9%.
IMAGE SOURCE: GETTY IMAGES.
In its IPO registration, Presidio writes of its "increasing focus" on the latter two categories, adding that, "we believe we are well positioned to benefit from the rapid growth in demand for these technologies and expect our business mix to continue shifting toward them."
Over its past five fiscal years, the current form of the company and its predecessor have managed a compound annual revenue growth rate of 11%, landing at nearly $2.72 billion in fiscal 2016. Presidio didn't hesitate to point out that this well eclipses the 2012 to 2016 CAGR of 2.1% for overall U.S. IT spending.
On the bottom line, Presidio has generally been profitable, if not spectacularly so. Its net income ranged from nearly $11 million to over $32 million from 2012 to 2014, although the last two fiscal years have been in the red -- the 2016 shortfall was $3.4 million.
Just over two years ago, the company was bought for an undisclosed sum by Apollo Global Management (NYSE: APO). Following the IPO, it will still be very much under Apollo's control; the big private equity concern will hold at least 73.5% of the company's shares.
This Fool's take
Apollo's immediate goal for Presidio's IPO is to raise funds to help pay down debt. The issue should reap gross proceeds of around $250 million, which won't retire the bulk of the company's nearly $1.04 billion in total long-term indebtedness (as of the end of June 2016). That figure, by the way, is more than double the debt Presidio had in fiscal 2012 prior to being acquired by Apollo.
I'm not fond of companies coming to market solely to improve their balance sheet, so this aspect of Presidio's IPO concerns me. Also, the company isn't unique in its business. All of its offerings face plenty of competition from strong, experienced players like Accenture, IBM, and Hewlett-Packard Enterprise. Someof those companies have better margins, and cleaner balance sheets, than Presidio.
So, while I feel Presidio has a sensible focus on the very juicy middle market, and is smart to push harder on the cloud and security segments, it's not a particular standout in the services business. Finally, it'll remain firmly under the control of Apollo, instead of being the master of its own destiny.
In the wake of Snap's explosive debut, the market's hunger for new IT stocks might give some immediate lift to the company's stock price. I'm not sure Presidio will be an investor favorite going forward, though.
The details
Just under 16.7 million shares of Presidio are being offered in the company's IPO, and they should start trading Friday on the Nasdaq under the ticker symbol PSDO. The IPO price range has been set at $14 to $16 per share.
As with the Snap IPO, the underwriting syndicate for this issue is large and stuffed with famous names. It's being led by JPMorgan Chase's J.P. Morgan and Citigroup, and includesGoldman Sachs, Credit Suisse, and Wells FargoSecurities.
10 stocks we like better thanWal-MartWhen investing geniuses David and TomGardner have a stock tip, it can pay to listen. After all, the newsletter theyhave run for over a decade, the Motley Fool Stock Advisor, has tripled the market.*
David and Tomjust revealed what they believe are the10 best stocksfor investors to buy right now...and Wal-Mart wasn't one of them! That's right -- theythink these 10 stocks are even better buys.
Click hereto learn about these picks!
*StockAdvisor returns as of March 6, 2017.The author(s) may have a position in any stocks mentioned.
Eric Volkman has no position in any stocks mentioned. The Motley Fool recommends Accenture. The Motley Fool has a disclosure policy.