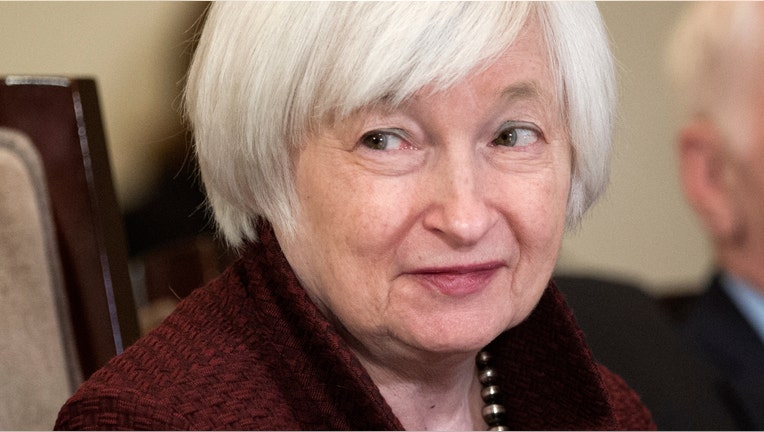 President Donald Trump will be able to recast the Federal Reserve by filling three or more vacancies on its seven-member board of governors, and is leaning toward candidates with banking and financial world experience rather than academic economists.
After his campaign criticism of the central bank's low-interest-rate policies, many observers speculated he would seek more "hawkish" candidates who would favor higher borrowing costs. But his choices may be driven less by these issues and more by their practical experience, judging from his early picks for other top economic policy posts in the administration -- drawn from investment banking, private equity and business -- and the pool of early contenders for the Fed jobs.
So far, his team is prioritizing the search for candidates to fill the role of vice chairman for supervision and a seat for someone with a community banking background, as required by law. His team has interviewed several candidates, including financial executives with experience in government, according to people familiar with the matter.
David Nason, an executive at General Electric Co.'s financing arm and former Treasury Department official during the 2008 financial crisis, has emerged as a leading candidate to be the vice chairman for supervision, the people said. The position was created by the 2010 Dodd-Frank law, but the Obama administration never named anyone to fill it.
Other potential candidates the administration has considered include former BB&T Corp. Chief Executive John Allison, and Rep. French Hill (R., Ark.), a former banker just re-elected to his second House term, these people said. Mr. Hill said in a recent radio interview he hasn't had any conversations with the Trump administration.
More from FOXBusiness.com…
The White House didn't respond to a request for comment.
Such choices would mark a departure from the trend of recent decades, when most Fed officials were economists, many with extensive experience in academia or the central bank. It could usher in a return to the Fed's earliest years, when bankers, lawyers and other businesspeople had a much larger presence.
Mr. Trump's views on monetary policy are unclear -- he both praised and criticized the Fed's low-rate policies during the campaign. He also promised to roughly double the pace of annual economic growth to 4%, which would be harder if the central bank boosts interest rates more aggressively to restrain inflation.
"There's no reason to think Trump would go for one of these really predictable, hawkish academics who's schooled in balancing inflation," said Sarah Binder, a political-science professor at George Washington University who has studied the Fed's relationship with Congress. "He seems to want people, as best we can tell, with a background in finance or a background in business that brings some sort of real world -- from Trump's perspective -- appreciation for the good stuff that low rates can do," she said.
The seven-member Fed board has two vacancies and will have a third in April when governor Daniel Tarullo steps down in April.
Janet Yellen's term as Fed chairwoman expires in February 2018, and Stanley Fischer's tenure as vice chairman will end in June 2018. In each case, Mr. Trump will have to decide whether to nominate them for a second four-year term or name someone else.
The topic is of intense importance to the financial world, where analysts and lobbyists have speculated feverishly. In their client notes and conversations, the possible candidates for chairman include former Fed governor Kevin Warsh, who once worked for Morgan Stanley & Co. and now serves on a forum of business executives advising Mr. Trump; former Fed governor Larry Lindsey; University of Chicago professor John Cochrane; and Stanford University economist John Taylor, who has worked closely with congressional Republicans on legislation to limit the Fed's discretion in setting interest rates. It isn't clear whether the Trump administration is considering any of these people for the job.
Mr. Trump has so far relied primarily on business and financial executives to help shape his economic policy, rather than economists. He hasn't appointed anyone to the White House Council of Economic Advisers, which is typically filled by academic economists, and his top economic adviser, National Economic Council Director Gary Cohn, was a top executive at Goldman Sachs Corp.
Mr. Trump said during the campaign he would probably want to replace Ms. Yellen. But he could ask her to stay on -- the last time a new president didn't nominate the Fed chairman to another term was in the 1970s.
If Mr. Trump doesn't renominate Ms. Yellen and Mr. Fischer to their current positions, they wouldn't have to leave the board. Ms. Yellen's term as governor expires in January 2024, and she hasn't ruled out staying in that seat beyond her term at the helm. Mr. Fischer's term as governor expires in January 2020, and he hasn't commented publicly on his future at the Fed.
The last time a Fed chairman stayed on the board after losing the top job was during the Truman administration.