PRA Group's Downturn Accelerates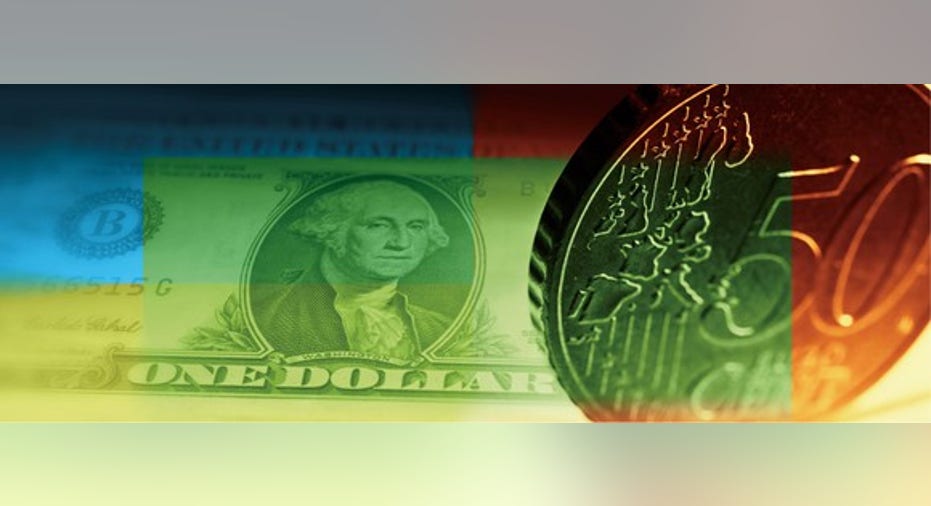 Image source: PRA Group.
Collecting on debts is PRA Group's business, and the key to the company's long-term growth has been finding partners who are willing to let it collect on their company receivables. That has become somewhat more difficult lately than in the past, and coming into Monday's first-quarter financial report, PRA Group investors were ready for another decline in earnings and revenue. What they weren't prepared for, though, is the extent of the drop that PRA Group experienced during the quarter. Let's look more closely at the latest from PRA Group and whether a turnaround is in sight for the company.
PRA Group can't collectPRA Group's first-quarter results represented a troubling deterioration in its fundamental performance. Total revenue fell more than 8% to $224.9 million, and that was far faster than the roughly 2% drop in revenue that investors had expected. Even after making some positive allowances for extraordinary items, adjusted net income dropped by an even more severe 35% to $39.5 million, and that produced adjusted earnings of $0.85 per share. The consensus forecast among investors was a quarter per share higher at $0.94.
Looking more closely at PRA Group's results reveals a somewhat more balanced set of numbers. Remaining collections hit a new record high of $5.3 billion, promising a solid pipeline going forward. Adjusted return on average equity came in at almost 19% on an annualized basis, and fee-based income climbed by nearly a quarter from year-ago levels. However, rising operating expenses were problematic in the face of falling revenue, weighing on operating margin figures. A reduction in income tax provisions helped cushion the blow to net income, but it wasn't enough to prevent a substantial bottom-line drop.
Cash collection activity was mixed as well. Even after accounting for currency impacts, overall adjusted cash collections were down 2.5% to $389.7 million. But that weakness hides strength in the European core debt market, where cash collections gained more than 16% on a currency-neutral basis. Insolvency-related receivables in the Americas were particularly weak, falling almost 30% and representing the biggest drag on totals for the category.
Nevertheless, PRA Group kept up the pace with its spending to acquire new assets on which to collect. Overall, the company spent $336.8 million on finance receivables during the quarter, and just about all of the growth from year-ago figures came from a $150 million jump in assets related to PRA Group's core European market. The extent of buying was close to the highest it has been over the past year.
CEO Steve Fredrickson tried to put the financial performance in perspective. "Cash results from our global operations were generally in line with our internally forecasted expectations," Fredrickson said. The CEO also noted that its buying activity was instrumental in pushing overall remaining collection assets to new record levels.
What's next for PRA Group? Looking ahead, PRA Group believes that it is poised to take advantage of better times ahead. In the words of Fredrickson, "Our strategy going forward continues to be taking advantage of our access to low cost capital, low operating costs, scale, and underwriting prowess and pressing those advantages in every market in which we operate."
Yet some investors might eventually grow concerned about the company's balance sheet. Borrowings at the end of the quarter climbed to almost $1.9 billion, up from just $1.48 billion a year ago. To its credit, cash equivalents were almost double last year's levels, but less than $80 million is a relatively small cushion on which to rely.
Looking forward, long-term investors in PRA Group need to have confidence that the asset acquisitions it has made in recent quarters will pay off in the long run. If those moves don't turn out to be as successful as the company hopes, then PRA Group stock could remain under pressure further into the future.
The article PRA Group's Downturn Accelerates originally appeared on Fool.com.
The son of PRA Group's CEO is currently employed by The Motley Fool. Dan Caplinger has no position in any stocks mentioned. The Motley Fool owns shares of and recommends PRA Group. Try any of our Foolish newsletter services free for 30 days. We Fools may not all hold the same opinions, but we all believe that considering a diverse range of insights makes us better investors. The Motley Fool has a disclosure policy.
Copyright 1995 - 2016 The Motley Fool, LLC. All rights reserved. The Motley Fool has a disclosure policy.