Potential ally urges Merkel to give up finance ministry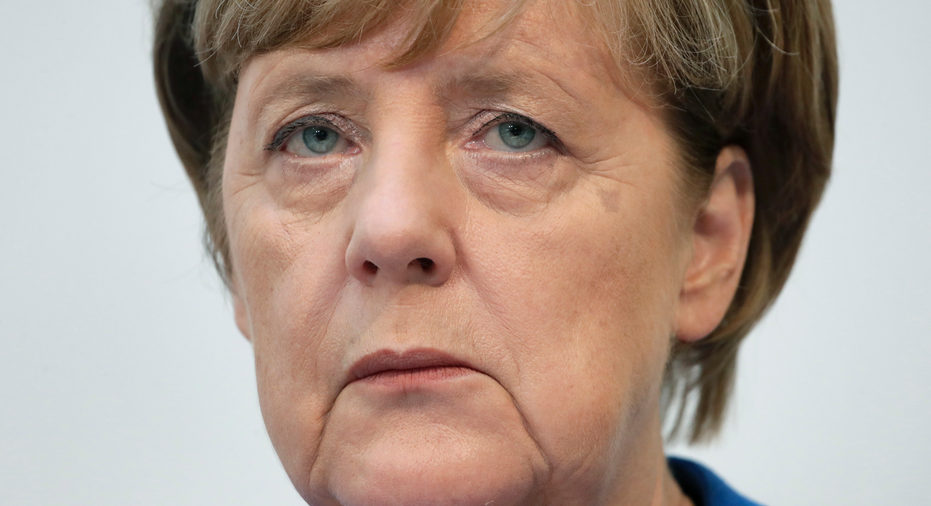 A key potential ally in Germany's next government insisted Tuesday that Chancellor Angela Merkel's party shouldn't keep the finance ministry because that gives her too much power.
Exploratory talks on a potential coalition of Merkel's conservatives, the pro-business Free Democrats and traditionally left-leaning Greens start on Wednesday. Merkel's current partners, the center-left Social Democrats, vowed to go into opposition after last month's election.
Outgoing Finance Minister Wolfgang Schaeuble, a member of Merkel's Christian Democratic Union, has been a powerful figure for the past eight years in domestic politics and in the eurozone's efforts to overcome the debt crisis that started in Greece. He is leaving to become parliamentary speaker.
The Free Democrats' leader, Christian Lindner, told Tuesday's edition of the daily Frankfurter Allgemeine Zeitung that "anything would be better than keeping the chancellery and the finance ministry in the CDU's hands ... that has not stood the test."
Merkel's chief of staff, Peter Altmaier, is expected to run the finance ministry on a caretaker basis from Schaeuble's departure until a new government is in place. Lindner said that underlines his argument that the ministry and the chancellery are too close.
Lindner's party is widely believed to want the finance ministry though it hasn't explicitly demanded it.
The Free Democrats have voiced opposition to a central eurozone budget and repeatedly raised the idea of Greece leaving the euro. In Tuesday's interview, Lindner reiterated his party's call for "an insolvency law for states" and the possibility of a country choosing to leave the shared currency.
He also questioned the idea, advocated by Schaeuble, of transforming the existing eurozone rescue fund into a European Monetary Fund.
"What I fear about a European Monetary Fund is that the representatives of stability policies would be in the minority and a pumping station for financial transfers will be created," he said.