Pop in Wages Helps Fuel Labor-Market Strength in December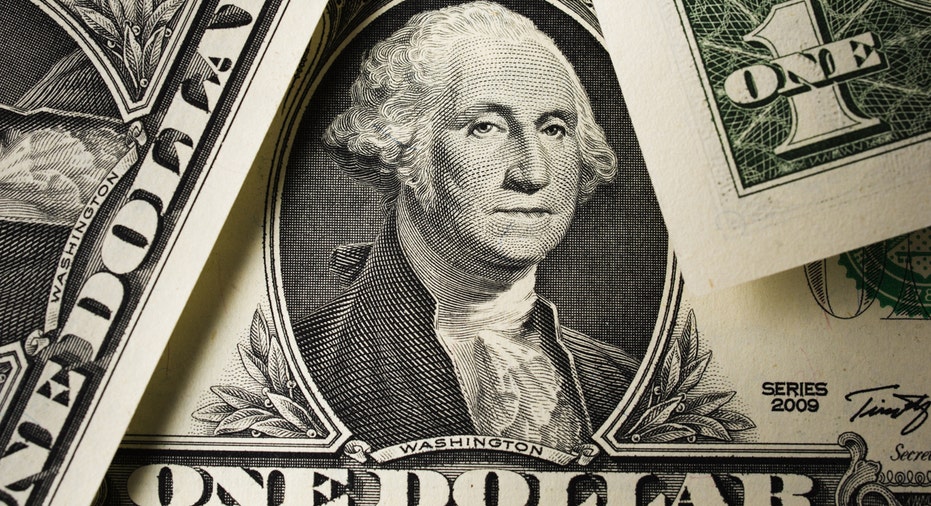 The final jobs report from President Barack Obama's eight-year administration showed the labor market continued to post modest growth as yearly wage gains rose the most since 2009. The employment situation helped bolster expectations the economy is set for stronger growth in 2017, likely adding fuel to the Federal Reserve's rate-hike fire.
Wages in December rose a more than expected 0.4%, putting yearly earnings up 2.9%, according to data released Friday from the Bureau of Labor Statistics.  That figure was perhaps the most important of the entire December report, said Wells Fargo Investment Institute Senior Equity Strategist Scott Wren, because it illustrated solid upward pressure on earnings, which has been stubbornly low for many years.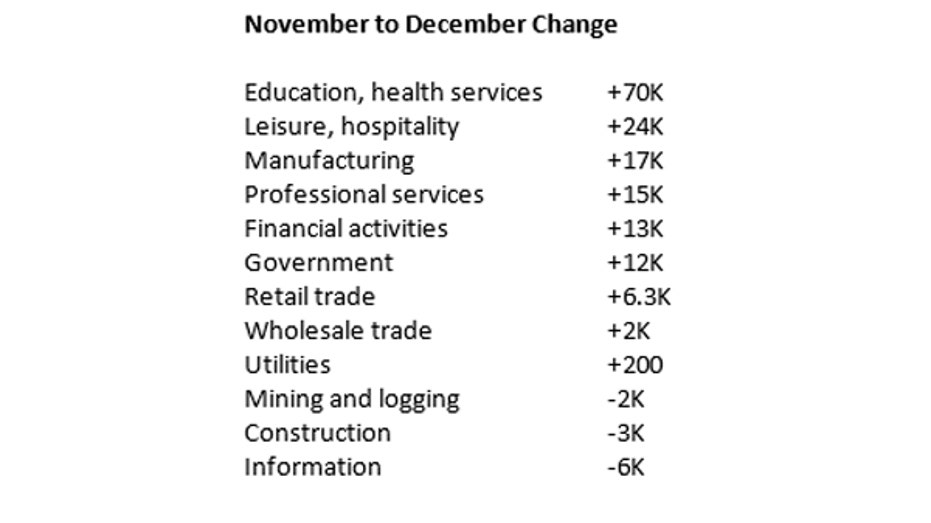 The pop in wages was helped by a drop in the underemployment rate, a measure of the total number of American workers unemployed, marginally attached to the labor force and those employed part-time for economic reasons. That number fell to 9.2%, six tenths of a percentage point below the year-ago period.
"That single number told me why wages had not been going up and why there was slack in the labor force. I look at it this way: If you're a chemical engineer, you probably have a lot of job opportunities and leverage with wages. But the average guy is not a chemical engineer and doesn't have that same opportunity," he said.
Overall, the U.S. economy added 156,000 jobs in December, below the expected 178,000 net new jobs. Strength came from growth in health care, food services, financial activities, and manufacturing industries. Job gains in October and November were together revised 19,000 jobs higher than had been previously reported, bringing the three-month average gain to 165,000 jobs per month.
Meanwhile, the jobless rate in December ticked up one tenth of a percentage point to 4.7%, while the labor force participation rate, which measures Americans of working age looking for new positions, rose to 62.7% from 62.6% in November.
Though weaker than expected, last month's headline figures are consistent with a labor market nearing full employment.
"There's still some slack in the labor market, but it's finally starting to tighten a little…this is just another in a long, long string of good but not great labor-market reports that shows things continue to move slowly in the right direction," he explained
But not everyone agrees. Quincy Krosby, market strategist at Prudential Financial, argued the December jobs report raises more questions than it answers. Citing data from the BLS which shows more than five million job openings in the U.S., Krosby said the mismatch between openings and the broader unemployment picture presents a problem for the U.S. and a challenge for President-elect Donald Trump's administration.
"The major problem in filling these positions is the lack of skills from applicants. In addition, managers report that many applicants are failing the drug tests administered before employment is offered," she said.
While work remains for the next president and for the Fed, both of which hope to stoke continued economic expansion without tipping into an over-heated growth situation, Bankrate senior economic analyst Mark Hamrick said it's important to keep in mind how far the economy has come from the "nightmarish" depths of the financial crisis.
"With a number of measures of sentiment on the rise, not the least of which is consumer confidence, there's a dramatic difference between what Barack Obama was handed and what Donald Trump will be stepping into," he said.