Police: Shooter scoped out YouTube campus day before attack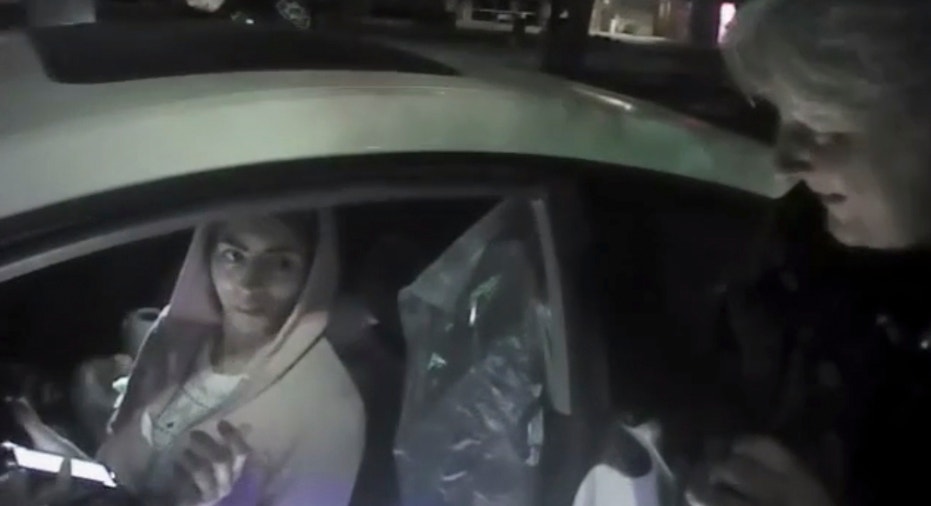 A woman who shot and wounded three people before killing herself at YouTube headquarters scoped out the California campus a day before striding into its courtyard and shooting indiscriminately into a crowd of employees eating lunch, authorities said Thursday.
Shooter Nasim Aghdam also had the handwritten address of Google, which owns the video-sharing site, in her car at the time of the shooting, San Bruno police Commander Geoff Caldwell said in a news release.
The release said it appears Aghdam committed the April 3 attack because she was displeased with YouTube's business practices, which family members say she complained were costing her income and an audience.
Caldwell later told The Associated Press that investigators may never know exactly what prompted Aghdam — a prolific video maker — to leave her family in Southern California and drive to the San Francisco Bay Area with a 9mm pistol she obtained legally in January.
"I don't believe we're going to find much more about Nasim Aghdam or her background," Caldwell said. "There's a lot of unanswered questions."
The release said Aghdam had visited YouTube on April 2 and asked employees for directions to the main office. She was directed to the front desk where she inquired about employment.
That night she slept in her car in a parking lot about 3 miles (5 kilometers) from Google headquarters in Mountain View.
The next day, police say, she practiced shooting at a gun range before driving to YouTube, parking her car in a garage and walking to a door leading to the courtyard.
Police say she ignored an employee who asked for a YouTube identification badge.
YouTube issued a statement Thursday saying it continues "to enhance our security and preparedness."
Aghdam, an Iranian native in her late 30s, made bizarre videos that she posted online. She exercised, promoted animal rights and explained a vegan diet, often with elaborate costumes or carrying a rabbit.
People who post on YouTube can receive money from advertisements that accompany their videos, However, the company changed its policy in January and stopped paying YouTubers who had smaller audiences.
Aghdam's father, Ismail Aghdam, told the Bay Area News Group that he reported his daughter missing and warned police the day before the attack that she was upset with how YouTube handled her videos and might be planning to go to its offices.
Mountain View police said they found his daughter sleeping in her car, but she gave no indication she was a threat to herself or others. They also said the father never mentioned YouTube employees might be in danger.
Ismail Aghdam said Thursday that the family remains baffled about why she would carry out such an attack.
"My wife just cries every day," he said.