Polaris Industries Inc.'s Biggest Failure in 2016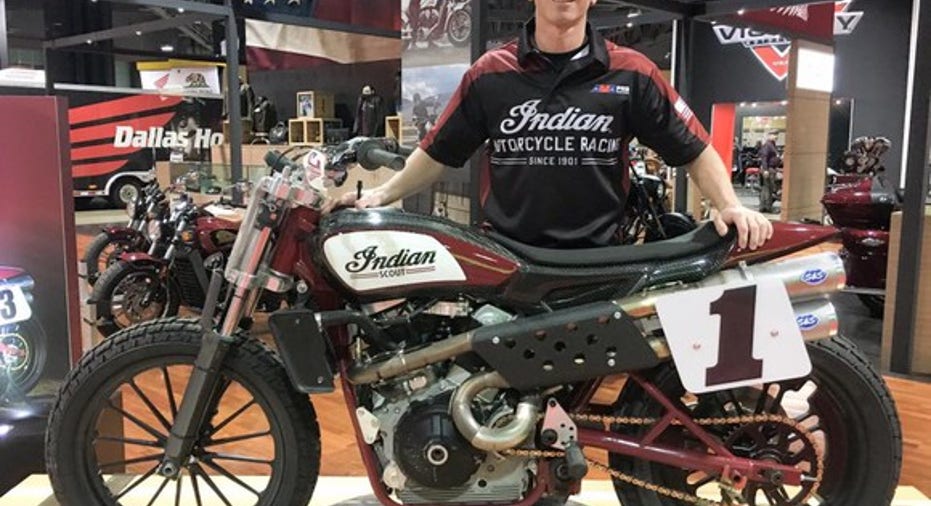 The same thing that made 2015 such a bad year for Polaris Industries (NYSE: PII) is what made 2016 a year the powersports vehicle maker would like to forget. The prior year may have been worse for its stock than last year, but its problems with recurring vehicle recalls became more widespread and will linger on into 2017.
Image source: Polaris Industries.
Up in smoke
Polaris Industries remains the powersports industry leader, and even with the recalls it's suffered its market share hasn't been hurt all that much. If you can ever say there is a "good" time to have a spate of recalls, this would be it since there are fewer people in the market looking for product, but it still risks damaging its reputation because of their pervasiveness.
And that is exactly Polaris Industries' biggest mistake in 2016, its inability to contain the recalls and get a handle on quality control. The fact that the recalls have all been similar in nature -- a fire hazard risk resulting from poor craftsmanship -- and have spread across virtually all its product lines indicates a troubling lapse in management.
The problem for Polaris started last October when it initiated a limited recall of the RZR following the death of a rider who was killed when her ATV crashed and caught fire. A limited number number of the vehicles were initially recalled, but ultimately it had to expand it to include the entire production run because the fix it thought it had in hand for the problem did not seem to solve the problem.
Then its Ranger ATVs got hit with a recall, followed by the three-wheeled Slingshot motorcycle, and most recently its Indian motorcycle. The Indian motorcycle recall is not a good sign since the brand has enjoyed significant support from motorcycle buyers and indicates may still be searching for a solution to its "thermal hazards."
Image source: Polaris Industries.
Industry slowdowns mutingimpact
Yet, like the powersports industry, the motorcycle business itself is suffering a slowdown. Rival Harley-Davidson (NYSE: HOG) hasn't been able to post a single quarter of motorcycle sales growth for two years running, and though Indian had been enjoying triple- and double-digit growth rates, management expects sales to grow by just single digits even as the broader industry contracts. So just as with the RZR, if there was a time to have a recall, perhaps this is it.
Even so, Polaris Industries needs to get back on track. It's been fortunate that its primary market has been in a funk becauserivalArctic Cat(NASDAQ: ACAT)had introduced the Wildcat Trail side-by-side vehicledesigned to take onPolaris's leading RZR, and Harley-Davidson has been steadfast in refusing to lower prices on its bikes, so it has been losing market share.
Even so, Polaris needs to convincingly correct the problem across all product lines and show buyers and investors it can produce vehicles that will not burst into flames from a quality control issue.
In its third-quarter earnings report, Polaris said revenue had fallen 9% to $3.6 billion so far for the year, while net income plunged 80% to $32.3 million, or $0.50 per share, from $155.2 million, or $2.30 per share, a year earlier, amid a weakening environment for the powersports industry and the impact of recurring product recalls.
Chairman and CEO Scott Wine said Polaris was just 50% complete with its RZR 900 and RZR 1000 recalls, and just below halfway done with the RZR Turbo recall. With the Slingshot and Indian recalls still being addressed, it means the powersports vehicle maker is going to be dealing with these issues -- and expenses -- for several quarters to come.Operating expenses for the period jumped 16% to $222.6 million, or almost 19% of sales, compared to $192 million, or 13% of sales, a year ago.
Image source: Polaris Industries.
Still putting out fires
But don't count on it. Polaris just issued yet another recall notice, this time for some 9,900 Sportsman Touring 570 and X2 ATVs. Once again, it's a fire hazard as an air duct might come into contact with the fuel rail causing a leak and a potential fire.
Between 2010 and summer 2015, Polaris Industries stock had risen more than 500% as it looked like it was hitting on all cylinders. Since then, however, its shares have lost 38% of their value. While most of that occurred in 2015 -- the stock was down less than 2% last year -- there's no current reason to think it will reverse course. If Polaris Industries doesn't resolve its manufacturing problems, then it could be its biggest mistake this year, too.
10 stocks we like better than Polaris Industries When investing geniuses David and Tom Gardner have a stock tip, it can pay to listen. After all, the newsletter they have run for over a decade, Motley Fool Stock Advisor, has tripled the market.*
David and Tom just revealed what they believe are the 10 best stocks for investors to buy right now... and Polaris Industries wasn't one of them! That's right -- they think these 10 stocks are even better buys.
Click here to learn about these picks!
*Stock Advisor returns as of Nov. 7, 2016
Rich Duprey has no position in any stocks mentioned. The Motley Fool owns shares of and recommends Polaris Industries. The Motley Fool has a disclosure policy.