Planning for a Perfect for Certain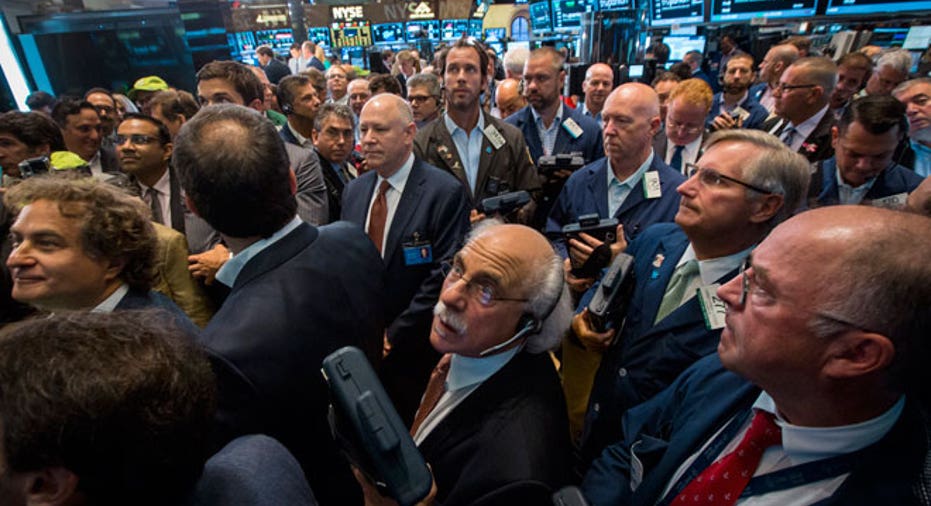 Markets change, as do plans, circumstances, luck; even destiny can shift, ripple. Markets rise and fall, and with them the investors who ride upon this wave, believing in their control.
Although this U.S. equity streak is holding up on a detail - as only dividends kept stock returns in the black in 2015 and 2011 - the longevity of the bull market is indeed impressive. As of 2016, the market has rallied for eight years and counting; just one year away from matching the longest consecutive positive streak of 1991-1999. The markets continue to act like a sunset that will not quit, one that starts slow and small and unpromising – a slight bruising of red, like a stark note suspended above the horizon.
Markets stumbled out of the gate in 2016 as all eyes were on China equities following their infamous New Year's Day rout as strong fears of a hard landing in China re-emerged with a vengeance. Oil prices kept on falling, producers were battling for survival and, more worryingly, demand wasn't reacting that positively no matter how low prices went.
Markets found firm footing in the early spring as crude prices bottomed out, U.S. inflation data printed better than expected - helping to deafen the "recession" narrative - and less concern over China, only to be thumped with the Brexit shock, which promptly sent global bond yields to all-time lows and equities along with it.
Economic gloom was sinking in as consensus began questioning U.S. equity valuations, exhausted central bank policy, an economic cycle perhaps closer to its end than beginning as GDP simply cannot break above sustainable levels. Yet through the caution and skepticism, markets persisted higher, as investors resigned themselves to another sturdy earnings season and Brexit was being viewed from the rear-view mirror.
Summer turned to autumn while the stock market languished within a very narrow trading range. Attention soon turned front-and-center on the U.S. election, which managed to produce its own shocking result as contrary to popular belief, markets rallied hard in the wake of the vote while bonds fell as the new administration seemed to break the spell of lower-for-longer, which had gripped markets for years.
And now, 2016 will soon be recorded, logged and filed away as history. Another year where most investors will again scratch their heads and wonder how the S&P 500 managed to earn a near 10% gain!  Another year of astonishment including the meteoric rise of the Brazilian stock market despite its ongoing recession, the impressive bounce-back in the industrial metals sector while global growth continued to sag, the sustained momentum in the U.K. economy in spite of Brexit and the U.S. market charging ahead to new highs in the face of a Trump victory!
Investors now prepare the soil for 2017.  It is the time of the year when the very word "resolution" catches our attention; it fills us with hope and spotlessness, helping to place the missed opportunities of 2016 on the outer fringes of our conscious.
A New Year's investment resolution can be a beneficial exercise; it can serve to evaluate the deficits, the gaps in your decision making, your portfolio, your risk-tolerance and the like.  However, resolutions have limitations as it's extremely taxing on the emotions to make solid investment decisions, especially ones that run counter to previously made decisions. Our brains crave auto-pilot and self-dialogue which eventually leaves us trapped in a hall of mirrors; only reflecting ourselves. It leaves us without an objective point of reference and exposes us to the same mistakes over and over again.
For the days leading up to 2017, I would encourage investors to drop the "investment resolutions" and instead formally state an investment "mission's statement." A clearly expressed mission's statement may go against the grain of one's thinking and inclination. However, time spent in self-dialogue and self-rhetoric should help clearly define your investment purpose and may go a long way in exposing your struggles to remain on track. It will keep you from those recycled empty promises. It will help you leave go of the artifacts of your past.