Planet Fitness Inc Stock Up 12% Today: Here's What's Happening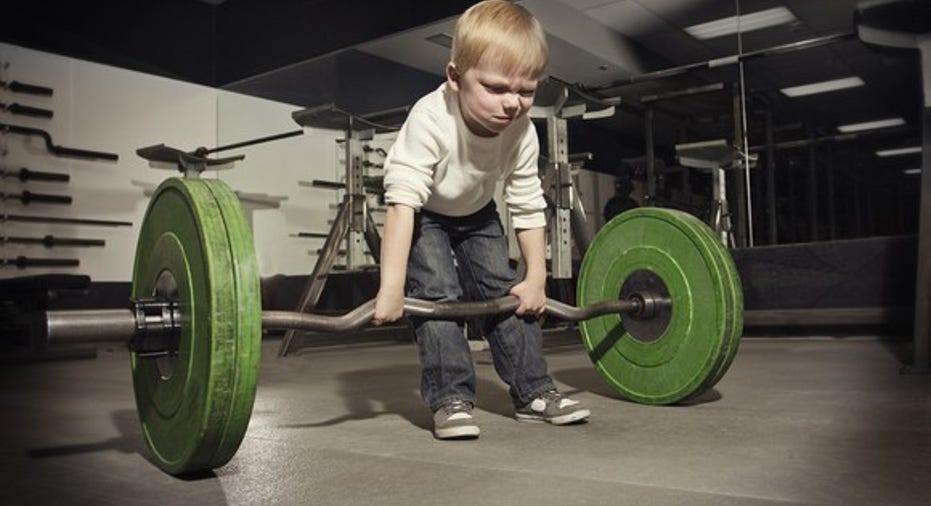 Photo source: Getty images.
What:Shares of Planet Fitness Inc shot up 12.4% on June 23, following the release of pricingfor an upcoming secondary stock sale that was announced earlier this week. According to today's announcement, 10 million Class A shares will be sold for $16.50 per share.
So what:I know what you're thinking:Why would the stock go upon this news? It's a little bit complicated, because of the company's ownership structure. To start, Planet Fitness isn't issuing any new shares. The stock is being sold by TSG Consumer Partners, a private equity firm with what amounts to a controlling interest in Planet Fitness. TSG is selling a pretty big chunk of its holding in the company; but even after this move, it will still own more than half the total Class A and Class B shares.
In other words, today's big jump is likely due to traders jumping into the company's stock after it fell sharply to start the week:
Even after today's bounce, Planet Fitness shares are still down 2.5% this week.
Now what:Planet Fitness' ownership structure is a big part of what's causing the stock to move so much this week:
Image source: Planet Fitness filing.
Factor in the small market capitalization -- less than $700 million at market close on June 23 -- and weeks like this can happen when the majority shareholder decides to monetize some of its investment.
Just as with all insider and large-investor trading, it's also important not to project your situation onto their actions. There are a million reasons why TSG could be selling shares, and you can pretty much take it to the bank thatnone of themhave anything to do with you or your situation.
Furthermore, it's not at all uncommon for early investors, particularly private equity, to sell off at least some portion of their holdings in a company not long after they go public. It appears that's the case with TGH now, considering that Planet Fitness went public just less than one year ago.
Put it all together, and this is a pseudo-material event in that the company's sponsor and its largest investor is cashing out. But it's not material in the sense that it affects Planet Fitness' business operations or its customers in any way. Notexactly"nothing to see here," but pretty close.
The article Planet Fitness Inc Stock Up 12% Today: Here's What's Happening originally appeared on Fool.com.
Jason Hall has no position in any stocks mentioned. The Motley Fool recommends Planet Fitness. Try any of our Foolish newsletter services free for 30 days. We Fools may not all hold the same opinions, but we all believe that considering a diverse range of insights makes us better investors. The Motley Fool has a disclosure policy.
Copyright 1995 - 2016 The Motley Fool, LLC. All rights reserved. The Motley Fool has a disclosure policy.