Planes, Trains, and Automobiles: How Big Can Elon Musk's Electric Empire Get?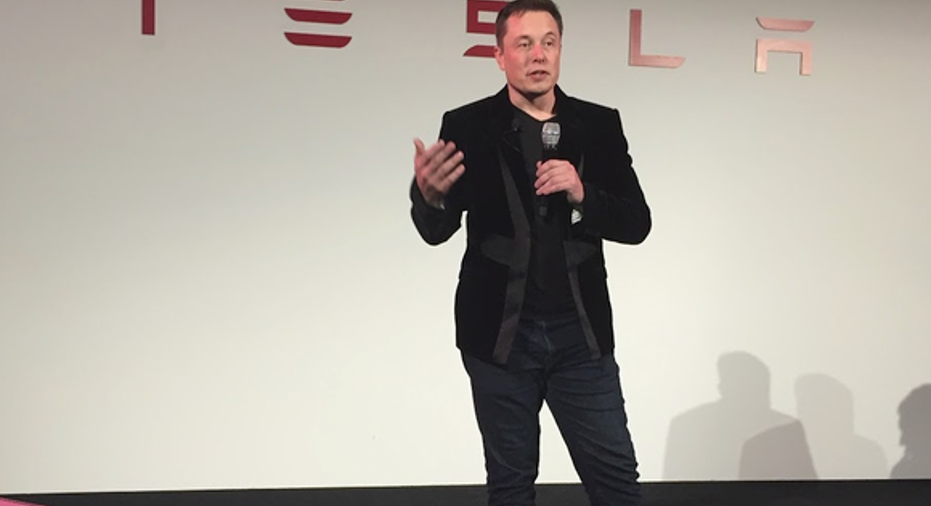 Elon Musk is on record saying that he believes over time, nearly all forms of transportation will inevitably transition to being powered by electricity. I say "nearly" because Musk has specifically noted that rockets, ironically, will be the only form of transportation that cannot be electrified due the laws of physics. But it seems that everything else is fair game, which could include everything from air travel to public transit systems to cars.
How big can Elon Musk's electric empire get?
Planes: An electric supersonic VTOL jetOver the years, Musk has referenced the possibility of an electric vertical-take-off-and-landing (VTOL) supersonic jet on several occasions. It may sound like the stuff of science fiction, but then again so does setting up a human colony on Mars. In fact, Musk has been thinking about how to design an electric jet for nearly a decade.
Back in 2012, shortly after the Tesla Model S launched, Musk did an Internet Q&A on Jalopnik, covering a wide range of topics. He dropped this tidbit:
The following year, he spoke during an online event with Virgin Airlines founder Richard Branson:
Here are some more technical details from when Musk spoke at Stanford in 2013, pointing out that an electric aircraft would get more efficient at higher altitudes.
Speaking at the MIT AeroAstro Centennial Symposium in 2014, Musk elaboratedthat the energy density needed for an electric airplane would be around 400 Wh/kg.
Just a couple months ago at a Hyperloop pod competition sponsored by SpaceX, Musk said, "And I think I have something that might be close. I'm quite tempted to do something about it."
Speaking of the Hyperloop...
Trains: HyperloopThe story goes that one day while enduring Los Angeles' infamous traffic, Musk thought there had to be a better way. He named the resulting concept the Hyperloop, once describing it as a combination of a Concorde, a rail gun, and an air hockey table. Musk put out a white paper(link opens PDF) detailing how it would actually work, effectively open-sourcing the idea since he had too much on his plate.
Musk argued that the system would be safer and faster than current high-speed trains. It would also cost a lot less.
Hyperloop design sketches. Image source: SpaceX.
SpaceX hosted a pod competition in January, and plans on hosting additional competitions in the future. The winners will be invited to test out their prototype designs on a test track at SpaceX headquarters this summer.
There are now a handful of companies working to actually build prototype Hyperloops, none of which are officially affiliated with Musk or SpaceX. The two most prominent ones are Hyperloop Technologies and Hyperloop Transportation Technologies, who say they have had discussions with numerous foreign governments about potentially building Hyperloops by 2020.
But if a vibrant Hyperloop industry sprouts from here, we'll still have Musk to thank for it.
Automobiles: TeslaIt goes without saying that Tesla is Musk's big move in electric cars, and is the most meaningful of these three transportation categories. Tesla has now taken a huge bite out of the luxury car market, which is catalyzing defensive reactions from incumbent automakers.
At the Model 3 unveiling last month, Musk pointed out how the original Roadster had a very "leveraged" effect on the auto industry. Tesla only produced a little over 2,000 Roadsters, but it helped spark GM's Chevy Volt program and Nissan's Leaf program.
Model 3 design sketches. Image source: Elon Musk's Twitter.
The current task at hand will be to ramp production of the Model 3, which has been the end goal all along. But after the Model 3, Tesla has mentioned the idea of a Model Y, a crossover SUV built on the same third-generation platform. There's also talk about a redesigned Roadster, and Musk openly talks about possibly making an electric pickup truck.
Considering the popularity of crossover SUVs and pickup trucks in the U.S. as well as the profitability of the segment, Tesla has its work cut out for it in the years ahead.
Not yet. But I'm getting there.It's hard to really appreciate the sheer magnitude of all of these undertakings, and we haven't even really discussed SpaceX. For now, Tesla and SpaceX are where Musk devotes all of his time. The whole reason he open-sourced Hyperloop was simply because he didn't have enough time to pursue the idea. The same is certainly true of making an electric jet.
But Musk still has a few more good decades in him to continue building his electric empire. Let me close this conversation by saying that Musk is one unique individual.
The article Planes, Trains, and Automobiles: How Big Can Elon Musk's Electric Empire Get? originally appeared on Fool.com.
Evan Niu, CFA owns shares of Tesla Motors, andhas the following options: long January 2018 $180 calls on Tesla Motors. The Motley Fool owns shares of and recommends Tesla Motors and Twitter. Try any of our Foolish newsletter services free for 30 days. We Fools may not all hold the same opinions, but we all believe that considering a diverse range of insights makes us better investors. The Motley Fool has a disclosure policy.
Copyright 1995 - 2016 The Motley Fool, LLC. All rights reserved. The Motley Fool has a disclosure policy.