Pipeline protest arrests strain North Dakota's court system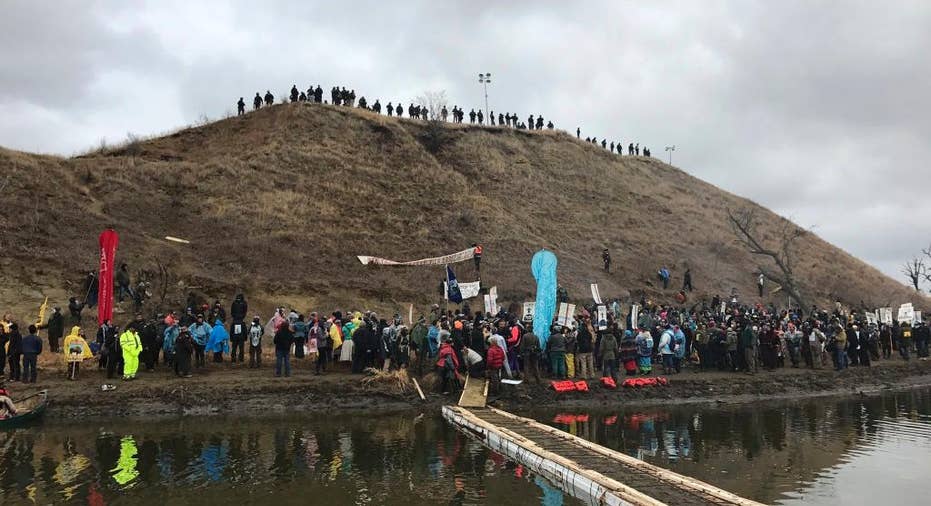 The hundreds of arrests during the months of protests against the Dakota Access oil pipeline in North Dakota have created an unprecedented burden for the state's court system.
Police have made nearly 575 arrests since August. State Court Administrator Sally Holewa (hoh-LEHV'-uh) says there aren't enough judges, lawyers and clerks to handle the workload.
The state judicial system will ask the Legislature next year for an additional $1.5 million to cover protest-related costs. The organization that provides public defenders in North Dakota might seek an additional $670,000 from the Legislature.
Leaders of both organizations say such requests are highly unusual.
Holewa says the sheer volume of cases also raises concerns about the defendants' right to a speedy trial and due process.