Pimco Boosts Allianz Earnings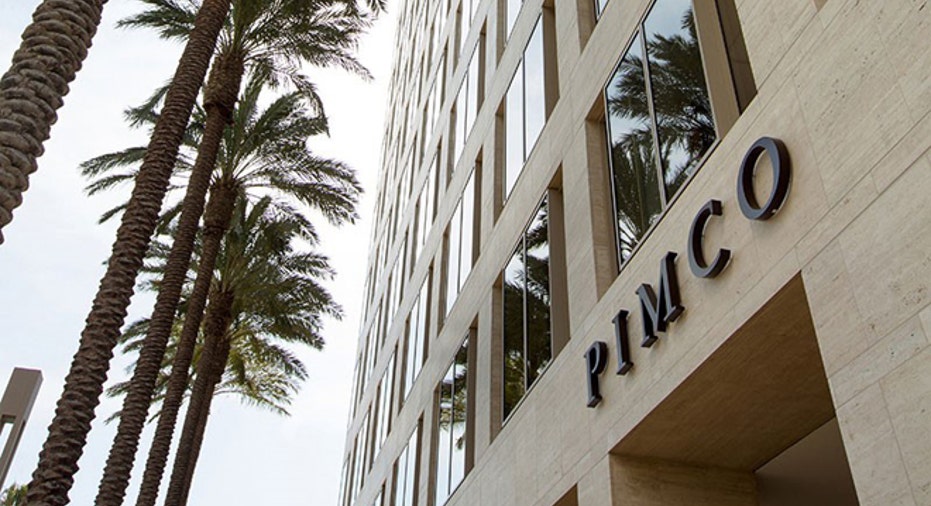 Germany's Allianz raised its full-year dividend after fourth-quarter profit jumped 16%, partly on the improved performance of its Pacific Investment Management Co. asset-management business, but warned of little or no growth in operating profit this year.
The stock was down 1.6% at EUR133.60 in late morning trading.
The Munich-based insurance group said net profit rose to EUR1.42 billion ($1.58 billion) in the three months to end-December from EUR1.22 billion on an improved all-round performance, helped by the euro's weakness against the dollar. For the full-year, net profit rose 6.3% to EUR6.62 billion.
Allianz said fourth-quarter investment returns improved at its insurance business. It also wrote more profitable insurance policies, while performance fees at Pimco rose, all more than compensating for a higher tax bill. Still, the fourth-quarter performance was below market expectations.
The value of the group's assets under management declined.
The insurance group said it expects to notch up operating profit, its preferred performance measure, to a range of EUR10 billion ($11 billion) and EUR11 billion this year compared with EUR10.74 billion in 2015, itself a gain of 3.2% from EUR10.4 billion in 2014.
"Strong performance in our insurance operations plus performance fees in asset management in the fourth quarter drove full-year operating profit close to the top of the target earnings range of EUR10.8 billion," said Chief Financial Officer Dieter Wemmer.
However, the group said its profit outlook for this year reflected "higher uncertainty."
Europe's insurers and banks are grappling with tougher regulations and low or negative interest rates in much of the region. They are putting pressure on finances and squeezing profit margins amid volatile financial markets, with investors jittery about the prospects for global economic growth.
Europe's biggest insurer by market value said it would pay a dividend of EUR7.30 a share for 2015, up from EUR6.85 for 2014. Total revenue rose 2.4% to EUR125.2 billion
Allianz's cautious 2016 operating profit goal is "disappointing," one trader said, appearing "conservative" compared with market expectations. Investors were also counting on a higher dividend of at least EUR7.40 a share, he said.
In the current difficult environment, we must keep our powder dry," said Chief Executive Oliver Baete who took the helm in May. Volatile capital markets and zero interest rates pose the biggest uncertainty this year, he said.
In 2016, Allianz's asset management operations will remain in focus, he said. The business includes bond-fund manager Pimco and smaller peer Allianz Global Investors.
While Pimco's net asset outflows eased in the course of the year, its "profitability [needs] to be improved" this year, Mr. Baete said.
Asset management only made a slightly higher profit contribution in the final quarter of 2015 while profits declined in the three previous quarters. In the final quarter, the unit's operating profit rose 8.2% to EUR637 million from EUR588 million, helped by the strong U.S. dollar and higher investment returns, which resulted in higher performance fees that especially Pimco received from its customers. But Pimco's costs compared with revenues also rose in the final quarter.
Pimco has been high on radar screens ever since it became a burden on Allianz's earnings following a management shake-up two years ago. This culminated in the abrupt departure of Bill Gross, Pimco's co-founder and chief investment officer at the end of September 2014.
For five consecutive quarters following Mr. Gross's exit, Pimco's substantial net asset outflows have weighed on group results, although outflows peaked in the fourth quarter of 2014, according to data by investment research firm Morningstar Inc.
Even for Pimco's flagship Total Return Fund one can't give the all-clear. In January, the fund, which lost its crown as the world's biggest bond fund last year, had net outflows of $1.1 billion, according to Pimco. In December, the fund logged the first month of net inflows in December in 31 months, when counting capital gains reinvestments as inflows, according to Pimco's own calculation. According to that calculation, the fund had $1.3 billion in net inflows in December.
Pimco didn't say whether the fund had net outflows or net inflows in December without the capital gains reinvestments.
According to monthly calculations by investment research firm Morningstar Inc., the fund continued to have net outflows, of $1.4 billion in December, when excluding year-end capital gains.
Write to Ulrike Dauer at ulrike.dauer@wsj.com