Pier 1 Doubles 1Q Profit as Customers Return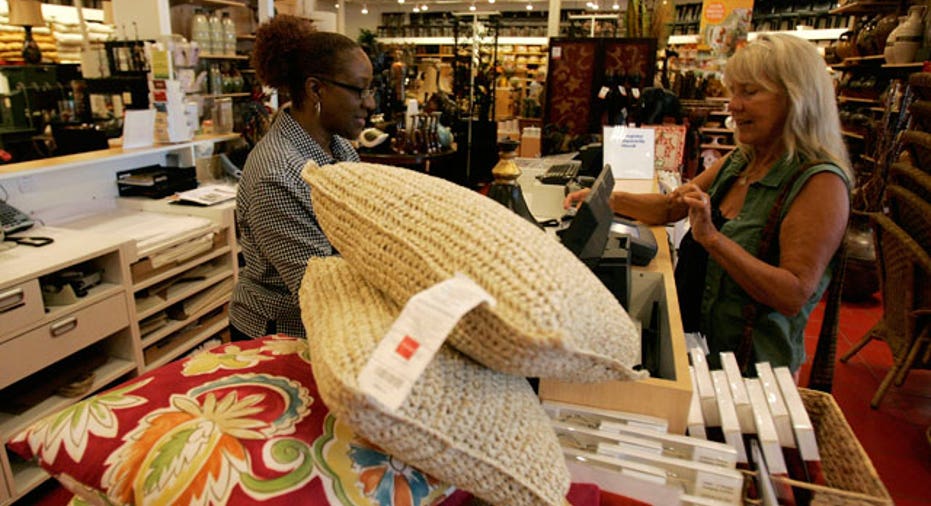 Pier 1 Imports (NYSE:PIR) revealed on Thursday a nearly doubled first-quarter profit that virtually matched Wall Street estimates, as customers continued returning to retailers for specialty items.
The Fort Worth, Texas-based chain seller of imported decorative home furnishings booked net income of $14.1 million, or 12 cents a share, compared with $7.7 million, or 7 cents a share, in the same quarter last year.
Revenue for the three months ended May 28 was $334.6 million, up 9.3% from $306.3 million a year ago, led by a 10.2% improvement in comparable store sales that was fueled by higher traffic and average tickets.
Analysts polled by Thomson Reuters were expecting, on average, earnings of 12 cents on sales of $335 million.
Pier 1 CEO Alex Smith said the company was pleased with the quarterly results, noting it continues to see strength and sustainability in all aspects of the business, from sales growth and strong merchandise margins to prudent cost controls and ongoing cash generation.
All have benefited from the creativity and rigor embedded in our organization, he said.
Gross profit improved to 40.1% of sales, compared to just 37.4% last year, as expenses increased modestly and took up less of sales.