Philip Morris International: The Bear Case From a Bull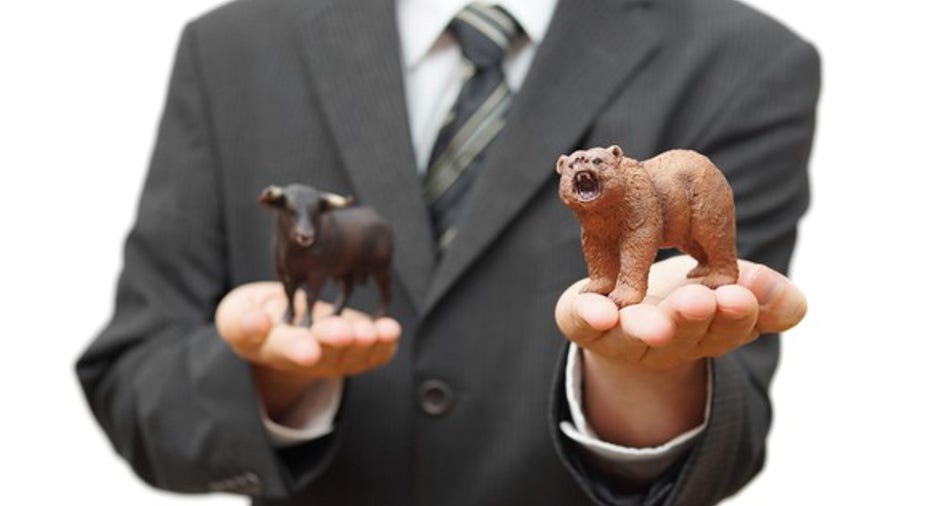 Bulls have been right about Philip Morris International (NYSE: PM) in 2017, with the stock having posted strong gains. Investors have been hopeful that the currency-related headwinds that have buffeted the business for years are finally coming to an end, and they believe that fundamental prospects for the tobacco giant are looking up. Yet even from the bullish perspective, there are plenty of things that could go wrong for Philip Morris, both in terms of the health of its business and for the stock price. Below, we'll lay out the bear case for Philip Morris.
1. Cigarette volumes are weak
Philip Morris still relies on traditional cigarettes for almost all of its revenue, and trends in the industry have been exceedingly weak recently. In the most recent quarter, Philip Morris saw cigarette shipments plunge 11.5% to 173.6 billion units. That decline was faster than the company had seen in previous quarters, but it nevertheless represented just the latest in a series of declines that have plagued the international tobacco giant. The weakness in cigarettes drove net revenue from combustible products down by 7%, with declines across all of its geographical areas. Pricing power helped the company sustain profits, but Philip Morris still has to worry about its core product demand softening.
Image source: Getty Images.
2. Currency issues might not be over yet
The strong U.S. dollar has hit Philip Morris earnings in recent years, turning what would have been growth into profit declines in some periods. Yet even though the dollar's strength has slackened recently, the possibility of a future uptick is still there.
The U.S. is at the forefront of global economic powers in terms of raising interest rates, while most of its peers are still seeking ways to spur economic growth by making easing moves on monetary policy. Despite favorable results in the first round of French elections, some still fear that the Eurozone could tear itself apart, and that could produce a renewed sense of urgency favoring the dollar. If the U.S. currency starts rising again, it could result in yet another hit to Philip Morris earnings.
3. The reduced-risk strategy is a risky one
Philip Morris has been outspoken about the potential for reduced-risk products like its iQOS heated tobacco platform to replace conventional cigarettes. Certainly, early results from iQOS are encouraging, with almost 700% gains in dollar-value sales and 900% increases in volumes of heated tobacco units sold over just the past year. Increased production capacity should keep reduced-risk products growing strongly in the next several years, and already, Philip Morris is seeing encouraging signs that many iQOS customers are former users of rival traditional cigarette offerings.
Nevertheless, such a fundamental shift will be challenging to manage effectively. If traditional cigarette sales fall off faster than Philip Morris can capture them through iQOS or other reduced-risk products, then the fundamental financial performance for the company will suffer. Moreover, with government entities proving not nearly as optimistic about reduced-risk claims as Philip Morris is, regulatory hurdles could prove more difficult to overcome than expected.
4. Dividend growth could remain slow
Philip Morris investors have seen a dramatic slowdown in dividend growth in recent years. Routinely, the tobacco giant paid double-digit percentage increases to shareholders, especially during the boom years of the early 2010s. For two straight years now, investors have had to be content with 2% increases, and even there, Philip Morris' payout ratios have climbed to uncomfortably high levels.
Even if things go well and the dollar's ascent pauses, dividends won't be able to grow at a pace faster than earnings unless the company is willing to boost its payout ratio further. That seems unlikely, and so dividend investors might grow impatient with the sluggish pace of growth in the payments they receive from Philip Morris going forward.
Keep your eyes on Philip Morris
Philip Morris International has a lot going for it, and betting against the tobacco giant has been a losing proposition throughout its history. Yet even bulls can see that under certain eventualities, things might not turn out as well for Philip Morris as they hope.
10 stocks we like better than Philip Morris InternationalWhen investing geniuses David and Tom Gardner have a stock tip, it can pay to listen. After all, the newsletter they have run for over a decade, Motley Fool Stock Advisor, has tripled the market.*
David and Tom just revealed what they believe are the 10 best stocks for investors to buy right now... and Philip Morris International wasn't one of them! That's right -- they think these 10 stocks are even better buys.
Click here to learn about these picks!
*Stock Advisor returns as of April 3, 2017
Dan Caplinger has no position in any stocks mentioned. The Motley Fool has no position in any of the stocks mentioned. The Motley Fool has a disclosure policy.