Philip Morris International Inc.'s Best Region in 2015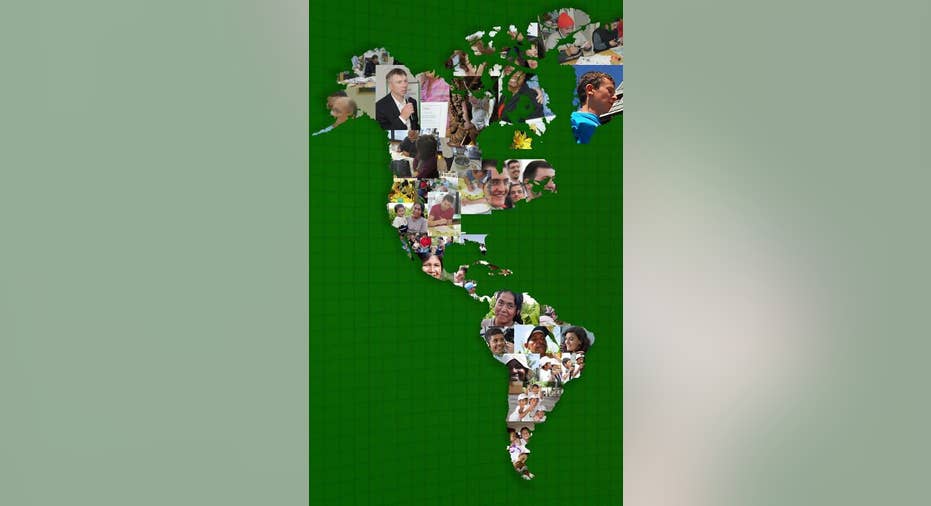 Image: Philip Morris International.
The strong U.S. dollar has hurt Philip Morris International recently, as the multinational cigarette giant gets all of its revenue from overseas. Because weaker foreign currencies mean fewer dollars in revenue and profits for Philip Morris, investors weren't happy to see the dollar's strength persist throughout 2015. Yet even with the dollar's impact, Philip Morris managed nearly to overcome all of the downward currency pressure on sales and saw huge profit growth in one key region: Latin America and Canada. Let's take a closer look at Philip Morris International's numbers in the Western Hemisphere to see why the company did so well there.
The strength of the AmericasPhilip Morris International's numbers in Latin America and Canada were superb compared to the rest of the company. For the first nine months of 2015, a revenue decline of 0.8% might not sound all that promising, but compared to declines of between 7% and 13% for the other regions under the Philip Morris corporate umbrella, those results for the Western Hemisphere looked great. Moreover, excluding the impact of currency, revenue jumped nearly 14% for the Americas, compared to single-digit gains elsewhere.
On the operating income front, Canada and Latin America did even better. Operating profits jumped almost 16% even before accounting for the dollar's strength, and in local currency terms, the gains were even more pronounced at 36%. That was nearly 10 percentage points stronger than Philip Morris' European Union growth and more than doubled the pace of the total company's currency-neutral operating profit gains.
What's particularly interesting is that Philip Morris produced those results without seeing improvement in cigarette shipment volumes in the region. Overall, Latin American and Canadian shipments fell 1.7% to just over 68 billion units. That decline was worse than the company posted throughout Europe.
Why the Western Hemisphere is important for Philip MorrisMost investors think of Philip Morris as being the international counterpart to Altria Group , and so the idea of having a key presence in U.S. neighbors Canada and Mexico seems like Philip Morris is almost encroaching on Altria's turf. Yet Altria has remained squarely focused on its domestic business, keeping even nearby countries available from which Philip Morris can profit.
For Philip Morris, the key nations in the segment include not just Canada and Mexico but also Argentina. The South American nation is a Philip Morris stronghold, with 78% market share coming mostly from the company's namesake Philip Morris brand of cigarettes. Even though Argentina has gone through some economic disruptions lately, Philip Morris has managed to boost market share by more than a full percentage point while still implementing price increases to help offset some currency pressures.
Mexico, on the other hand, has been going the other way for Philip Morris, although market share of 68.4% shows how important the company's products are in the tobacco industry there. Marlboro is the primary winner for Philip Morris in Mexico, but the company cited trends among Mexican smokers away from the premium brand toward less expensive alternatives as a reason for part of the market-share decline. In Canada, Philip Morris has market share of almost 38%, with its own stable of country-specific brands like Canadian Classics among the best performers there.
What's next for Philip Morris? In other parts of Latin America, Philip Morris has plenty of growth potential. The company's Marlboro brand has only 9.6% market share in the key Brazilian market, which offers a big shot at expansion if Philip Morris can work to boost its exposure beyond the seven-tenths of a percentage point that it has accomplished so far in 2015. Colombia has also been a promising nation for Philip Morris, and the company has worked at increasing Marlboro's market share there as well.
Overall, the strong dollar has hit Philip Morris hard. Yet in Latin America and Canada, investors can see how Philip Morris is working to offset the negative currency trends to foster growth. In the long run, Philip Morris hopes that its efforts will lead to even better results once the dollar starts behaving better.
The article Philip Morris International Inc.'s Best Region in 2015 originally appeared on Fool.com.
Dan Caplinger has no position in any stocks mentioned. The Motley Fool has no position in any of the stocks mentioned. Try any of our Foolish newsletter services free for 30 days. We Fools may not all hold the same opinions, but we all believe that considering a diverse range of insights makes us better investors. The Motley Fool has a disclosure policy.
Copyright 1995 - 2015 The Motley Fool, LLC. All rights reserved. The Motley Fool has a disclosure policy.