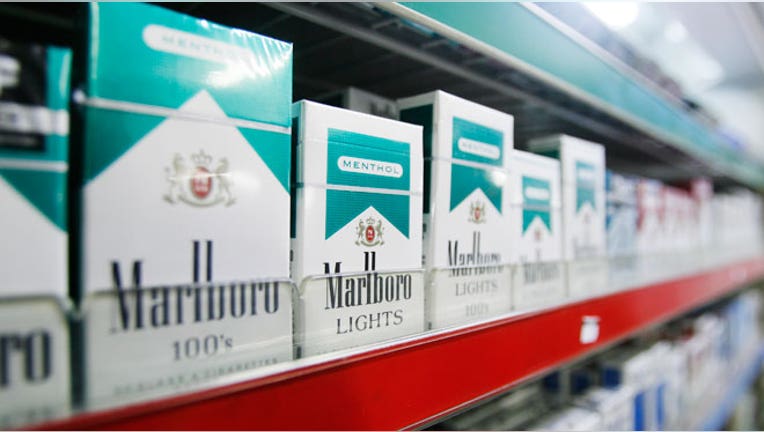 Hurt by a decline in cigarette shipments, Philip Morris International (NYSE:PM) revealed weaker-than-expected first-quarter profit on Thursday, igniting a sell-off that pushed its shares down more than 3%.
The world's largest cigarette maker by revenue reported net earnings of $2.13 billion, or $1.28 a share, down slightly compared with a year-earlier profit of $2.16 billion, or $1.25 a share.
Excluding one-time items, New York-based Philip Morris, which makes Virginia Slim and Marlboro tobacco products, said it earned $1.29 a share, missing average analyst estimates of $1.34 in a Thomson Reuters poll.
Shares of Philip Morris slumped 3% to $91.25 in morning trade.
Shipment volumes of cigarettes fell 6.5%, hurt mostly by declines in the Philippines. The decrease also comes amid a flourishing underground cigarette trade that continues to steal market share away from legal manufacturers.
"Our first quarter was relatively difficult, with our headline results marred by a number of known factors, including inventory movements, the 2012 leap year effect, currency and a slowly improving - but nevertheless substantial erosion in - volume in the Philippines," Philip Morris CEO Louis Camilleri said in a statement.
Despite the headaches, prices continued to drive sales and Philip Morris said revenue for the three-month period climbed 1.8% to $7.58 billion from $7.45 billion a year ago, beating the Street's view of $7.52 billion.
The company, however, lowered its adjusted earnings expectations for the year to $5.55 to $5.65 a share, down from an earlier $5.68 to $5.78 and below the consensus view of $5.72.
The bearish outlook comes amid President Obama's proposed budget that calls to raise taxes in the U.S. to $1.95 a pack from $1.01 currently.