Philadelphia Fed Index Unexpectedly Jumps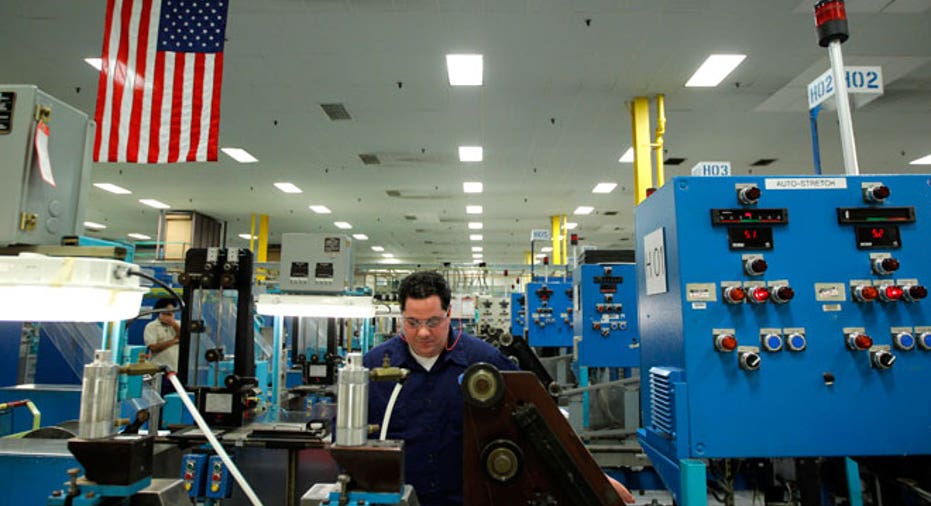 Mid-Atlantic manufacturing activity unexpectedly picked up in March, breaking a six month streak of declines and the latest sign that pressures pinning down U.S. production may be starting to ease.
The Federal Reserve Bank of Philadelphia said its index of general business activity covering the regional factory sector rose to 12.4 from -2.8 in February. Economists surveyed by The Wall Street Journal expected the index to remain little changed at -2.0.
Readings above zero represent expansion. This month's reading marks the first rise in manufacturing activity in the region since September.
The report follows a surprise increase in the Empire manufacturing index, which this month showed manufacturing activity across New York rose in March for the first time in eight months.
"This is the second March read showing this sort of strength," said David Ader, head of rates strategy at CRT Capital, providing "some signs of life" from the sector.
Like with the New York area report, new orders and shipments paced the rise in the Philadelphia Fed's gauge, suggesting demand has resurfaced. U.S. manufacturers have been hit hard by a series of blows, including the stronger dollar, which makes their exports less competitive, and a rout in energy prices that has prompted sharp cuts in capital spending across the oil patch. But after months of dismal conditions, manufacturers in these regions are suggesting headwinds are, at least for now, abating.
"We always see a pickup in the spring," said Michael Trebing, senior economic analyst at the Philadelphia Fed, "but this rise was bigger than what we normally see in March"
Mr. Trebing said firms exposed to the energy patch turned in slightly more favorable responses this month amid some stabilization in energy prices. Warmer-than-usual weather also helped, and BNP Paribas economist Laura Rosner said a somewhat softer dollar aided sentiment.
The Philadelphia Fed's gauge of new orders shot up by 21 points, out of negative territory and to 15.7. A subindex measuring producers' shipments climbed 20 points to 22.1. What is more, firms signaled improvement would continue. Expectations for orders six months out nearly doubled, while expectations for future shipments also rose sharply. Overall sentiment over future prospects hit a four-month high.
Despite the renewed demand and increased optimism, manufacturers in the region still remained reluctant to hire. A head count gauge remained negative, though firms expressed a greater willingness to hire in the months ahead. Employment tends to lag activity.
At the same time, owners said they planned more capital expenditures in the coming months, with the biggest chunk indicating rising sales were behind the spending plans.
The report, one of five Fed surveys looked to by traders and economists as clues on the state of national manufacturing, comes ahead of the Institute for Supply Management's report on April 1.
Write to Lisa Beilfuss at lisa.beilfuss@wsj.com