P&G, Peltz vie for small investor votes in biggest-ever proxy fight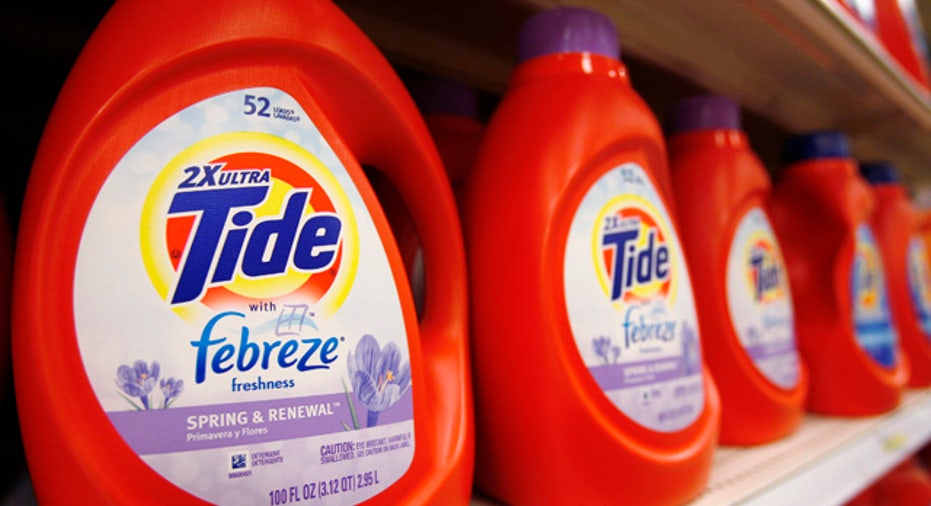 The largest corporate proxy fight in history, between Procter & Gamble Co (NYSE:PG) and activist investor Nelson Peltz, may ultimately be decided by small shareholders like Tom Neubecker.
The Cincinnati retiree is among the company's vast army of individual stock owners that collectively hold about 40 percent of the consumer goods giant, a much higher proportion than at most big companies.
The majority of votes for or against the nomination of Peltz, chief executive and founding partner of Trian Partners, to P&G's board will be cast by massive index investors such as Vanguard Group Inc and BlackRock Inc (NYSE:BLK). But small shareholders could tip the balance in a tight vote.
As a result, both P&G and Trian are spending unprecedented amounts of money and effort courting Neubecker and his fellow retail holders; by email, old-fashioned paper mail and even social media.
Like most individual shareholders who vote in corporate elections, Neubecker is backing management.
"A lot of us have the fear that if Peltz is successful, he will break up the company and cut back retiree benefits," said Neubecker, 66, who keeps tabs on the P&G proxy fight through an email group called "PNGeezers," made up of around 2,000 company retirees.
Opposition from shareholders like Neubecker represents an uphill struggle for Trian, which wants to streamline the maker of Crest toothpaste and Gillette razors into three autonomous units, which the fund says will allow the company to react faster to market changes.
P&G, with a market value of $235 billion, has rejected that idea, saying its recent global reorganization is already creating value.
Trian, where Peltz is CEO and co-founder, disclosed a $3.5 billion stake in P&G in February. The firm nominated Peltz to the board in July and put forward its strategic plan last month. P&G rejected the election of Peltz to the board as an unnecessary disruption.
Trian has said it is not seeking to break up P&G or cut pension benefits. Nevertheless, Neubecker said he already voted online in favor of his former employer, ahead of P&G's Oct. 10 annual meeting when the final votes will be counted. Out of six small P&G investors contacted by Reuters, four said they would vote with management.
Every vote matters
Trian lost a proxy fight against industrial conglomerate DuPont in 2015, which the fund blamed on failing to win over large index funds and small investors.
DuPont "clearly did a better job with the retail shareholder," Peltz told reporters after the vote.
This time around, with even more small investors in play, Trian does not want to make the same mistake.
Neubecker said he has seen several ads on his Facebook feed that link to Trian's "Revitalize P&G" website and to videos of Peltz and former P&G Chief Financial Officer Clayton Daley, who is advising Trian.
The video of Peltz features him sitting in Trian's Park Avenue, New York City headquarters, discussing P&G's future, gripping a Trian-labeled coffee mug that reads "Sales up, expenses down."
In response, P&G has called upon more than a century of product marketing experience with its own "Vote Blue" campaign.
One YouTube video begins with an image of P&G's blue logo and a banner proclaiming "Every Single Vote Matters!". A narrator and series of slick images offer step-by-step instructions, ending by asking viewers to vote for the blue proxy card and to throw Trian's white card in the recycling bin.
Deluge of paper
It is not yet clear how effective the campaigns will be.
"Social media can definitely get you closer to the retail shareholder in a proxy fight," said Waheed Hassan at Alliance Advisors, which consults companies on mergers and proxy fights.
Grabbing shareholders' attention and getting them to vote is a massive undertaking. Retail investors own 40 percent of P&G's stock, or 1.1 billion shares, according to the company, more than DuPont's entire outstanding shares at the time of its proxy fight.
P&G's larger-than-normal retail base is due, in part, to long-running stock-based incentive plans for employees and the attraction of its well-known brand names for "mom and pop" investors.
Of the 30 companies in the Dow Jones Industrial Average, P&G has the fifth-largest retail investor base, according to data from research firm Proxy Insight, which tallied retail and insider holdings of each company. Wal-Mart Stores Inc, with a large portion of insider holdings, tops that list.
To reach retail investors, P&G has dispatched at least five mailings while Trian has sent at least three since the campaign started last month.
"The intent of both sides is very clear," said Frank Rhodes, 84, who retired from P&G in 1989 and lives in Crestview Hills, Kentucky, a short drive from the company's Cincinnati, Ohio headquarters. "I just don't understand why they're sending all of this mail."
Since August, Rhodes and his wife, who also worked at P&G, have received hundreds of pages of proxy materials and more than 30 blue and white proxy cards - thanks to multiple stock accounts within the family.
Rhodes, who mailed in his vote for management, said he has also received a Facebook message and two phone calls from each side.
Getting out early
Trian was first to get its proxy materials cleared by securities regulators, in July, giving it a slight head start on its campaign and the right to use a white proxy voting card, a color usually offered by management.
The white card may appeal to retail investors, who often side with a company out of a sense of loyalty, and could even be mistaken for the P&G card, proxy experts said.
"There is some strategic importance to the white card, so in that sense, Trian did kind of pick P&G's pocket," said Damien Park of advisory firm Hedge Fund Solutions.
Trian hit the Cincinnati media circuit early too, with Peltz giving interviews late in August, just prior to P&G's rollout of CEO David Taylor to the local press.
Both sides have to keep the pressure on until the end of the fight as shareholders can submit as many voting cards as they want but only the last one counts.
Shareholder John Lame, who worked in P&G's finance department, said he voted online for Trian, swayed by Peltz's industry experience.
"Around one-third of the retail vote could change in the next few weeks," said Lame, now CEO of Lenox Wealth Management in Cincinnati, which manages the money of around 250 area families. "As Trian has now made its case, people are saying, 'These guys make sense.'"