Pfizer's Surprising News Upends the Market for Next-Gen Cholesterol Busters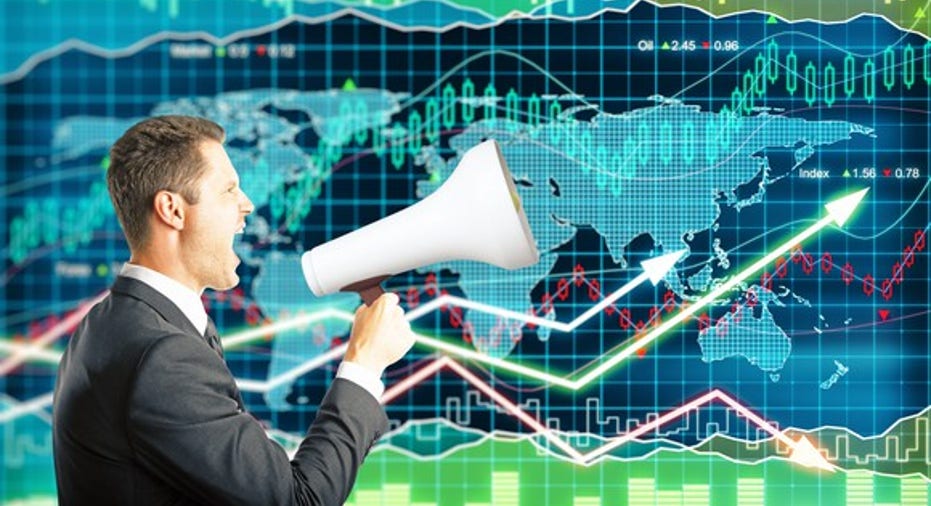 Image source: Getty Images.
Pfizer Inc.(NYSE: PFE) has unexpectedly shuttered development of a high-profile cholesterol-lowering drug that works similarly to Amgen Inc.'s (NASDAQ: AMGN) Repatha and Regeneron Pharmaceuticals Inc.'s(NASDAQ: REGN) Praluent, two next-generation cholesterol fighters that launched to fanfare last year.
Pfizer's news that it's abandoning development of bococizumab, or boco, could have big implications on competitors vying for share in this multibillion-dollar market, so let's take a closer look.
A new approach to curbing cholesterol
Repatha's and Praluent's ability to lower stubbornly high cholesterol in tough-to-treat patients led many industry watchers to predict sky-high sales for the drugs following their launch. However, payers have been slow to embrace the two drugs, choosing instead to wait for data from late-stage cardiovascular outcome studies before supporting their widespread use.
Boco's failure could indicate that payers have been right to be cautious. Boco, Repatha, and Praluent all attempt to lower bad cholesterol levels by interrupting the activity of PCSK9, a gene that produces an enzyme that breaks down bad cholesterol receptors in the liver. By inhibiting PCSK9, receptors last longer in the liver, allowing more cholesterol to be removed from the bloodstream. That's important becausewhile cholesterol is a necessary building block for cells, a buildup of cholesterol in the arteries can cause a stroke or heart attack.
Traditionally, patients with high cholesterol are treated with statins thatdiscourage the liver from producing cholesterol-creating enzymes. Statins have been shown to reduce heart disease by 60%, but they don't adequately control cholesterol in everyone. Roughly a third of the 34 million Americans taking statins still have high cholesterol and that means there's a big unmet need for new treatment options.
Off to a slow start
Although PCSK9s are proven to lower cholesterol in patients with high cholesterol, insurers have been reluctant to approve their use until they have proof that they also lower the risk of cardiovascular events like stroke.
Payers' hesitation is twofold. First, there's growing doubt that additional cholesterol lowering alone will improve cardiovascular outcomes. Second, Amgen and Regeneron priced their PCSK9 drugs at around $14,000 per year, a significant premium to the hundreds of dollars per year that insurers pay for statins.
To limit the use of PCSK9 drugs, payers are requiring pre-authorization and heaps of paperwork. Often, insurers are rejecting coverage, leading to appeals that get denied and even morepaperwork for time-strapped doctors. Unsurprisingly, the barriers have crimped sales of these drugs so far. Repatha revenue totaled only $40 million worldwide in the third quarter, and while Regeneron and collaboration partner Sanofi haven't reported Praluent's third-quarter results yet, Praluent's sales will likely be similar. In Q2, Praluent's sales were $24 million.
Repatha and Praluent's slow start had been somewhat good news for Pfizer. Although boco's development trailed these other two drugs, Pfizer's cardiovascular outcomes studies were expected to read out around the same time as outcomes studies under way at Amgen and Regeneron. Since the timing of the outcomes studies were similarly, Pfizer remained -- until now -- in the hunt for what could conceivably still be a blockbuster class of drugs.
Unfortunately, those hopes have now been fully dashed. According to Pfizer, "the totality of clinical information now available for bococizumab, taken together with the evolving treatment and market landscape for lipid-lowering agents, indicates that bococizumab is not likely to provide value to patients, physicians, or shareholders. As a result, Pfizer has decided to discontinue the development program, including the two ongoing cardiovascular outcome studies."
While Pfizer hasn't gone into too much depth explaining why it's halting boco's development, it did say that it noticed an unexpected decline in boco's efficacy over time and that patients in boco's studies reported higher rates of injection-site reactions and immune responses than "other agents in this class." In Pfizer's view, boco's waning efficacy meant that its large (and expensive) cardiovascular outcomes studies were unlikely to pan out.
What's this news means for the future
If boco's failure is drug-specific, not class-specific, then Pfizer's decision means that Amgen and Regeneron will face less competition. That could be significant to these two companies if their cardiovascular outcomes studies are positive. Amgen expects to have data from its cardiovascular outcome study available early next year. Ifboco's failure turns out to be class-specific, then these PCSK9 inhibitors will remain niche drugs with limited market potential.
Pfizer's news could also be a potential win for companies developing cholesterol-lowering drugs with other mechanisms of action. For instance, Esperion Therapeutics (NASDAQ: ESPR) is developing ETC-1002, an oral drug that limits the production of a substrate necessary to form cholesterol and that helps the body synthesize more cholesterol. In mid-stage studies, dosing 180 mg of ETC-1002 alongside statins resulted in an additional 24% reduction in bad cholesterol levels. Phase 3 studies, including a cardiovascular outcomes study, are planned to begin soon, but results aren't expected until 2018, at the earliest.
Overall, Pfizer's surprising boco news boosts the stakes for Repatha's and Praluent's outcome studies and it potentially reshapes the opportunity in this market for non-PCSK9 alternatives.
A secret billion-dollar stock opportunity The world's biggest tech company forgot to show you something, but a few Wall Street analysts and the Fool didn't miss a beat: There's a small company that's powering their brand-new gadgets and the coming revolution in technology. And we think its stock price has nearly unlimited room to run for early in-the-know investors! To be one of them, just click here.
Todd Campbell owns shares of Esperion Therapeutics.Todd owns E.B. Capital Markets, LLC. E.B. Capital's clients may have positions in the companies mentioned.Like this article? Follow him onTwitter where he goes by the handle@ebcapitalto see more articles like this.
The Motley Fool has no position in any of the stocks mentioned. Try any of our Foolish newsletter services free for 30 days. We Fools may not all hold the same opinions, but we all believe that considering a diverse range of insights makes us better investors. The Motley Fool has a disclosure policy.