Pfizer's Profits Rise 5.5% as Animal Products Sales Cross $1B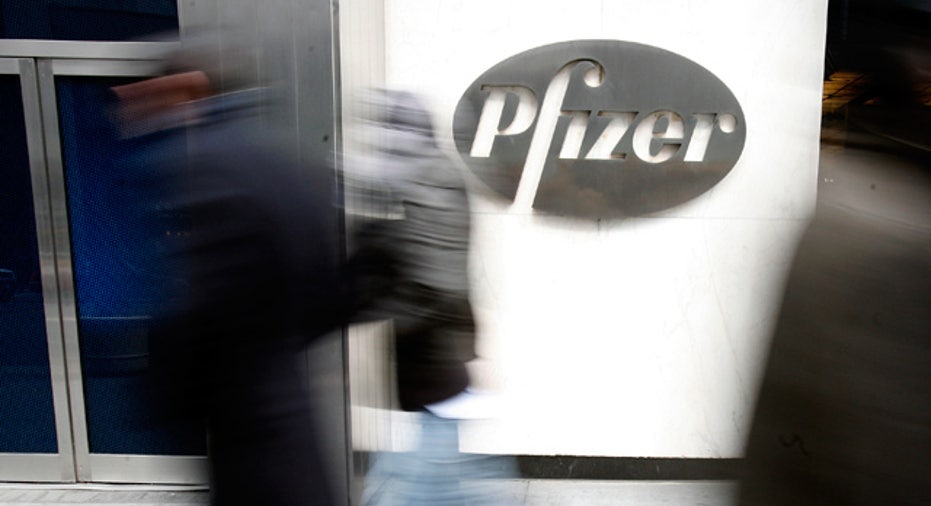 Pfizer (NYSE:PFE) weighed in on Tuesday by posting a 5.5% rise in second-quarter profits as the drug behemoth benefited from sales of animal products pharmaceuticals and fewer charges.
The New York-based blue-chip company said it earned $2.61 billion, or 33 cents a share, last quarter, compared with a profit of $2.48 billion, or 31 cents a share, a year earlier. Excluding one-time items, it earned 60 cents a share, topping the Streets view by a penny.
Pfizer, the worlds largest drug maker, said its revenue slipped 1% to $16.98 billion, but that matched consensus calls from analysts. U.S. sales slid 9% to $6.7 billion, while international revenue grew 5% to $10.3 billion.
Pfizers results were boosted by an 18% leap in animal health sales to $1.06 billion, marking the first time the division hit $1 billion. The quarter was also helped by a 6% increase in consumer health care sales to $721 million.
On the other hand, established products posted a 15% decline in sales to $2.3 billion amid a loss of exclusivity of for Lipitor and Aricept.
Although results were impacted by losses of exclusivity of several key products in certain geographies, most notably in our Established Products business, I am pleased that many of our core products, primarily Lyrica, Enbrel and the Prevnar/Prevenar franchise, continued to perform well overall and the fundamentals of our business remain strong, CEO Ian Read said in a statement.
Shares of Pfizer, which took over Wyeth in a $68 billion megadeal in 2009, slipped 0.05% to $19.00 ahead of Tuesdays open. The companys stock has gained almost 9% year-to-date.
Looking ahead, Pfizer backed its full-year view for net income of $8.6 billion to $9.9 billion. It also reaffirmed its forecast for 2012 net income of $12 billion to $13.1 billion.