Pfizer's New Biosimilar Is Off and Running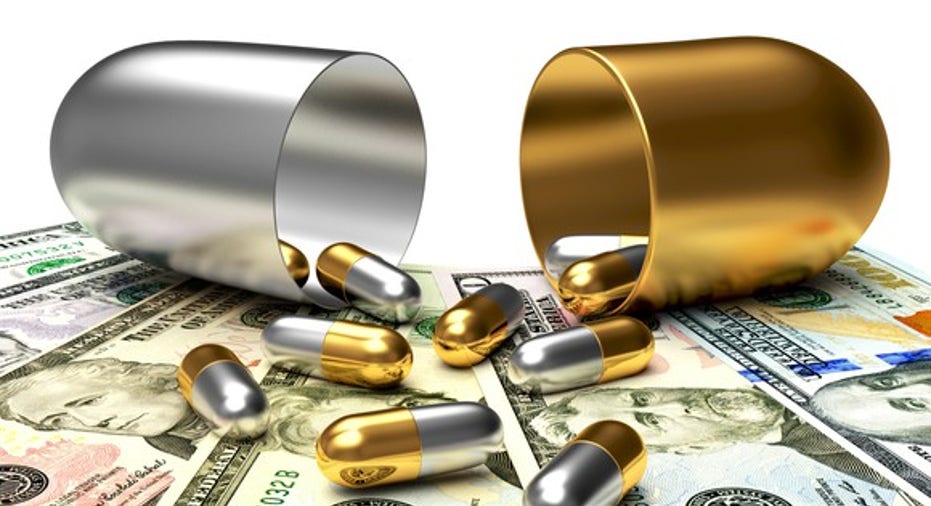 Pfizer, Inc.(NYSE: PFE) launched Inflectra, its biosimilar to Johnson & Johnson's (NYSE: JNJ) Remicade, late last year, and fourth-quarter earnings reports from the two companies provide us with insight into Inflectra's market potential. Can Inflectra become a top seller? Read on to find out how big the market could be for this new biosimilar.
An important market
Remicade is a widely used autoimmune disease drug that's approved to treat a variety of indications, including rheumatoid arthritis.The drug is marketed in the U.S. by Johnson & Johnson, and it's sold in Europe by Merck & Co. (NYSE: MRK).
Image source: Getty Images.
Johnson & Johnson and Merck & Co. reported Remicade sales of $6.56 billion and $1.8 billion in 2015, respectively. However, sales slipped in 2016 as biosimilars launched, first in Europe, and then, in November, in the United States.
Merck's Remicade sales fell 29% year over year to $1.27 billion in 2016, and Johnson & Johnson's U.S. Remicade sales skidded to a decline in the fourth quarter from growth in the third quarter. In Q4, Johnson & Johnson's sales of Remicade dropped 1.7% from a year ago, while in Q3, sales had jumped 9.4% year over year.
What management is saying
In Johnson & Johnson's fourth-quarter earnings report, management's prepared comments suggest that Inflectra isn't making much of a dent on its prescription market share yet.
However, Remicade's year-over-year sales decline, and a sequential deceleration in year-over-year growth last quarter, suggest Remicade's price may be being discounted in order to maintain market share.
Furthermore, management conceded in the Q&A segment of Johnson & Johnson's earnings call that Remicade's market share could slip 10% to 15% this year. If so, price cuts and declining unit volume could equate to hundreds of millions of dollars shifting from Johnson & Johnson to Pfizer.
Pfizer's fourth-quarter earnings similarly suggest there's a big market opportunity for Inflectra. In the quarter, Pfizer's biosimilars revenue jumped 48% from a year ago, mostly because of Inflectra's U.S. launch. Inflectra racked up $61 million in sales in Q4, up from $30 million a year ago.
Pfizer's biosimilars include Inflectra, which is also sold as Remsima internationally, Nivestem, a biosimilar to Neupogen, and Retacrit, a biosimilar to Epogen and Procrit.Overall, the company's biosimilar sales were $91 million in the quarter, up from $63 million in the same quarter of 2015.
Looking ahead
Merck & Co.'s experience battling Remicade biosimilars overseas may be the best indication of what's in store for Johnson & Johnson. In 2014, Merck & Co.'s sales of Remicade totaled $2.37 billion, or roughly twice what the company hauled in from the medicine in 2016.
The biosimilars market is more mature outside the U.S., so it may take Inflectra a bit longer to make as big of a dent in Johnson & Johnson's U.S. sales. However, investors might not want to discount just how eager payers are for lower-priced options that can keep runaway drug spending in check. If insurers support Inflectra, then it could wind up winning away more than the 10% to 15% in market share that Johnson & Johnson is modeling. Given that there's $4.4 billion in U.S. sales up for grabs, the stakes are very high for both companies.
10 stocks we like better than Pfizer When investing geniuses David and Tom Gardner have a stock tip, it can pay to listen. After all, the newsletter they have run for over a decade, Motley Fool Stock Advisor, has tripled the market.*
David and Tom just revealed what they believe are the 10 best stocks for investors to buy right now... and Pfizer wasn't one of them! That's right -- they think these 10 stocks are even better buys.
Click here to learn about these picks!
*Stock Advisor returns as of January 4, 2017
Todd Campbell owns shares of Pfizer.His clients may have positions in the companies mentioned.The Motley Fool recommends Johnson and Johnson. The Motley Fool has a disclosure policy.