PennTex Midstream Partners LP's Pops on Energy Transfer Partners LP's Tender Offer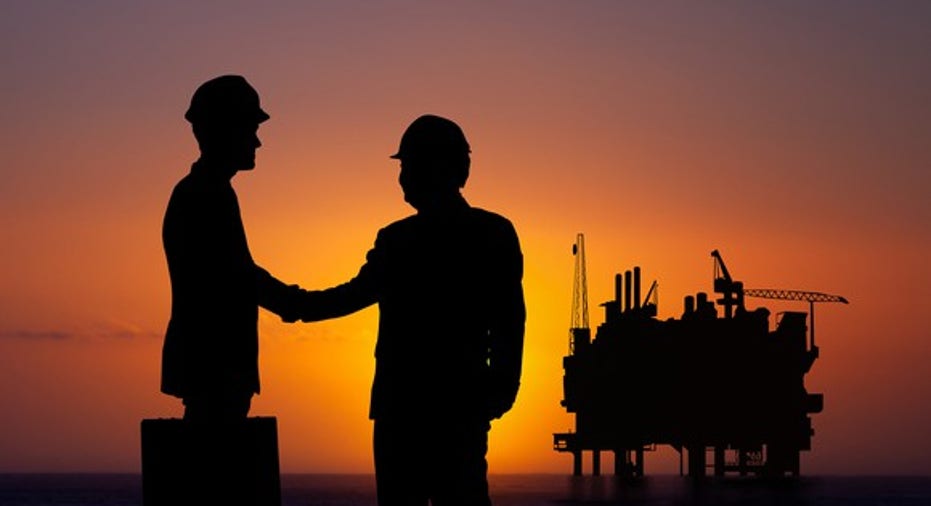 What happened
Units of PennTex Midstream Partners (NASDAQ: PTXP) jumped on Friday morning, gaining nearly 20% by 10:45 a.m. EDT after parent company Energy Transfer Partners (NYSE: ETP) launched a tender offer to acquire all the outstanding units it did not own.
So what
Energy Transfer Partners is offering $20 per unit in cash to buy the rest of PennTex Midstream Partners. Because Energy Transfer already owns 32.4% of the common units, it only needs 47.6% of PennTex's current unitholders to tender their units. That would give the company control over 80% of the units, which would enable it to trigger a call option to acquire the other 20%.
Image source: Getty Images.
This transaction is, in a sense, a follow-up to last year's deal to buy a significant stakein PennTex Midstream Partners. At the time the company paid $640 million for PennTex Midstream's general partner, incentive distribution rights, 20 million subordinated units, and 6.3 million of its common units. That transaction effectively handed over control of the company because the combined common and subordinated units represented 65% of the limited partner interest in PennTex. With Friday's offer, Energy Transfer is simply buying out the remaining minority investors toconsolidate its holding.
Now what
With PennTex Midstream Partners' units spiking close to the $20 mark, there's not much upside left. Because of that, investors might want to consider cashing out now instead of waiting for the tender offer to close later this year. That would eliminate the risk that the deal falls apart and enable investors to put that cash back to work quicker.
10 stocks we like better than Energy Transfer PartnersWhen investing geniuses David and Tom Gardner have a stock tip, it can pay to listen. After all, the newsletter they have run for over a decade, Motley Fool Stock Advisor, has tripled the market.*
David and Tom just revealed what they believe are the 10 best stocks for investors to buy right now... and Energy Transfer Partners wasn't one of them! That's right -- they think these 10 stocks are even better buys.
Click here to learn about these picks!
*Stock Advisor returns as of May 1, 2017
Matt DiLallo has no position in any stocks mentioned. The Motley Fool has no position in any of the stocks mentioned. The Motley Fool has a disclosure policy.