Pegasystems Inc.'s Sales Growth Roars Back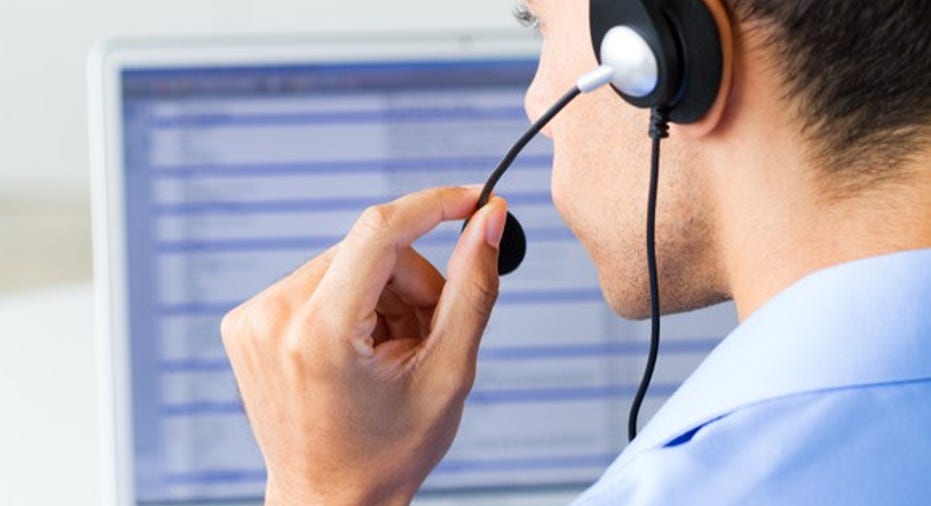 Business management software specialist Pegasystems (NASDAQ: PEGA) posted first-quarter results this week that delivered on the sales growth rebound the company had hinted at three months ago. Revenue spiked higher by 25%, even as earnings and profitability improved.
Here's how the big-picture results stacked up against the prior year:
| Metric | Q1 2017 | Q1 2016 | Change (YOY) |
| --- | --- | --- | --- |
| Revenue | $223 million | $179 million | 25% |
| Net income | $27 million | $10 million | 160% |
| Earnings per share | $0.33 | $0.13 | 154% |
Data source: Pegasystems' financial filings.
What happened this quarter?
Sales growth returned with a vengeance following the prior quarter's 2% slip. In fact, the company's 25% spike represents its first acceleration in a year, and marked its best growth rate in over five years.
Among the quarter's highlights:
Outright product sales declined 18%, but Pegasystems more than made up for that drop with surging revenue from its cloud and maintenance offerings. Overall, recurring revenue improved 7% to account for more than 55% of sales.
Gross profit margin expanded to 69.5% from 68%.
Operating income more than doubled to $31 million as major expenses including sales & marketing and research & development rose at a slower pace than revenue.
Pegasystems generated $32 million of operating cash, up from $10 million. Cash balances improved to $148 million from $134 million.
Backlog, representing contracted but not yet billed sales, soared 32% to just under $500 million.
What management had to say
CEO Alan Trefler highlighted the broad-based sales rebound in a competitive industry. "We got off to a strong start in 2017," he said in a press release, "and we're happy with our performance globally." Executives noted the company won market share from rivals in the customer relationship management segment. "We are now recognized as the CRM alternative to Salesforce," Trefler told investors during the conference call.
Image source: Getty Images.
Chief Financial Officer Ken Stillwell stressed the balanced gains on the top and bottom lines. "We are especially pleased with our revenue growth of 25% coupled with improvements in our operating margins," he said.
Looking forward
Image source: Pegasystems.
Pegasystems' official forecast calls for the revenue base to rise 15% to $860 million in 2017, and this quarter's 25% spike puts it in a good position to meet or exceed that target. Achieving that goal would keep the company at a 20% compound annual growth rate since 2007. Still, its quarterly growth rates are sensitive to the timing of large contracts, so investors should try to focus more on annual rates than on quarter-to-quarter swings.
Yet, the recent backlog growth implies market-thumping sales gains ahead -- especially for its cloud and term license offerings. Contracted sales in these segments jumped 45%, which suggests Pegasystems' business model transition is progressing smoothly. Term license and cloud backlog now represent 87% of the company's total backlog -- up from 79% a year ago. The growing proportion of sales coming from recurring revenue give management improved visibility into its future numbers.
For the near term, Pegasystem's sales team is no doubt working hard to secure contracts with leading businesses across sectors it already covers, like insurance, capital markets, and banking. Its annual technology conference, PegaWorld, set for early June, is a huge event in the industry and provides an ideal platform for the company to show off its products to both existing clients and new prospects.
10 stocks we like better than PegasystemsWhen investing geniuses David and Tom Gardner have a stock tip, it can pay to listen. After all, the newsletter they have run for over a decade, Motley Fool Stock Advisor, has tripled the market.*
David and Tom just revealed what they believe are the 10 best stocks for investors to buy right now... and Pegasystems wasn't one of them! That's right -- they think these 10 stocks are even better buys.
Click here to learn about these picks!
*Stock Advisor returns as of May 1, 2017
Demitrios Kalogeropoulos has no position in any stocks mentioned. The Motley Fool recommends Pegasystems and Salesforce.com. The Motley Fool has a disclosure policy.