Peabody Energy Yet Again Sees Shares Slide 18% in November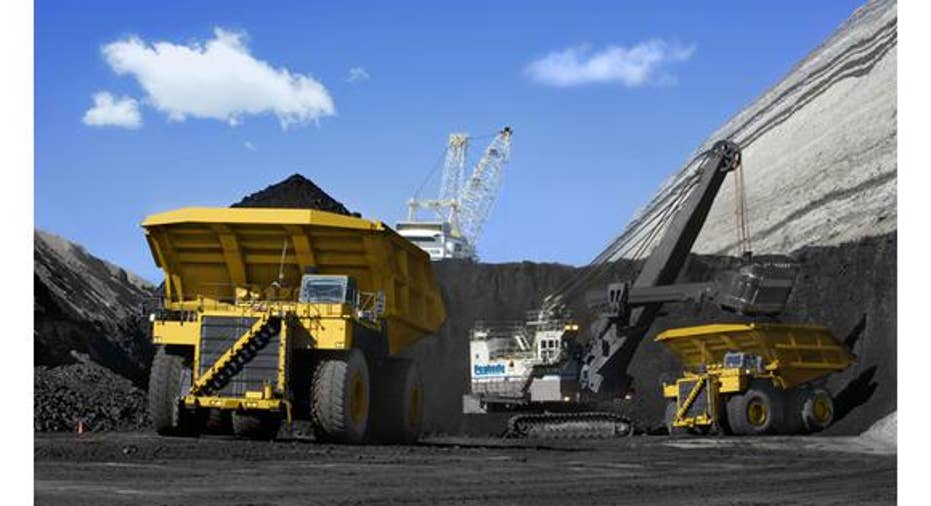 Image Source: Peabody Energy corporate website.
What: Shares of Peabody Energy just can't seem to stop the bleeding, as shares declined another 18% in the month of November. Continued weakness in coal markets and a bloated balance sheet weigh heavily on the stock.
So What: The month of November didn't exactly start off on a bright note. At the end of October, the company posted a loss of $16.74 per share --$8.13 per shareexcluding one-time items. It also lowered its 2015 guidance for coal volumes, with most of the cuts coming to its U.S. operations. Probably the more-important part of the company's lowered guidance was that the company's capitalexpenditures will be lower than originally expected. Considering that almost all of the company's operations are selling at a loss today, any way to preserve cash is critical.
Also, in an effort to raise cash and lower its liabilities, Peabody sold three mines to Bowie Resource Partners for $358 million in cash and the assumption of $105 million in debt -- although $105 million is a small drop in the bucketcomparedto the $6.3 billion in debt on the company's balance sheet.
Now What: The topic of climate change and environmental regulations has received a lot of attention from the coal space. Sure, these regulations could have an impact, but they are nothing in comparison to the fact that cheap natural gas is taking market share from coal in the electricity generation space, and forcing coal prices to such low levels that only a select few companies can wring out a profit.
As long as gas prices are cheap, coal will remain cheap, and it will continue to impact Peabody's bottom line. Without any price relief, it would not be surprising to see Peabody continue to see its shares slide like they have during the past several years.
The article Peabody Energy Yet Again Sees Shares Slide 18% in November originally appeared on Fool.com.
Tyler Crowe has no position in any stocks mentioned.You can follow him at Fool.comor on Twitter@TylerCroweFool. The Motley Fool has no position in any of the stocks mentioned. Try any of our Foolish newsletter services free for 30 days. We Fools may not all hold the same opinions, but we all believe that considering a diverse range of insights makes us better investors. The Motley Fool has a disclosure policy.
Copyright 1995 - 2015 The Motley Fool, LLC. All rights reserved. The Motley Fool has a disclosure policy.