PayPal's Take Rate Keeps Falling -- Should Investors Worry?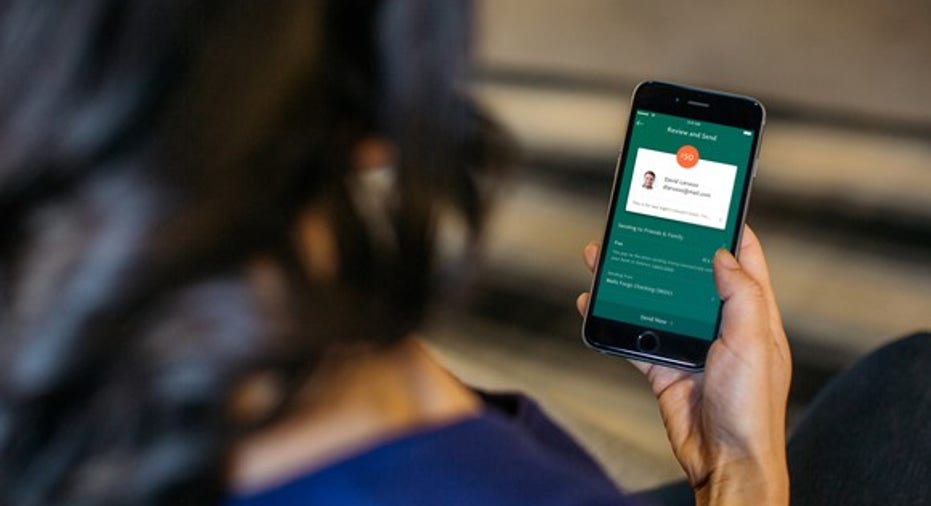 Nearly $100 billion flowed through PayPal (NASDAQ: PYPL) in the fourth quarter. Of that, the online payment processor kept less than $3 billion. PayPal's take rate -- the amount of revenue it generates divided by its total payments volume -- was just 3% last quarter. That percentage has declined steadily over the last few years.
//
Source: Quarterly filings.
The company continues to generate significant growth in payment volume, offsetting its declining take rate. However, investors may be concerned as pressures from credit card companies like Visa (NYSE: V) and Mastercard (NYSE: MA) cut into its operating margins, as well. So what exactly is going on with PayPal's take rate?
A growing percentage of free services
Management pointed out that a larger percentage of PayPal's total payment volume comes from services it doesn't charge a fee for, specifically peer-to-peer payments. "The primary factor contributing to the year-over-year decline in take rate is the performance of our P2P business, as strong growth from Venmo and core continue to impact the rate," CFO John Rainey said on the company's fourth-quarter earnings call.
//
Source: Quarterly filings.
Venmo payment volume grew to $5.6 billion last quarter, up 126% year over year. Management also noted the social payments app reached $2 billion in payment volume in December alone. As a result, it's accounting for a larger percentage of payment volume than ever before.
Image Source: Paypal.
It's not just Venmo, though. PayPal's free peer-to-peer transfers on its flagship platform also increased more than paid merchant transactions.
Rainey put a positive spin on the growing number of free transactions across its apps. "While they contribute to the year over year change in take rate, they also strengthen our value proposition and support higher levels of engagement across our consumer base." In other words, PayPal is driving more monetized payments thanks to its free P2P payments apps. Indeed, total net revenue climbed 17% year over year in the fourth quarter despite the lower take rate.
When will the take rate turn around?
With the huge growth of Venmo, its lack of monetization is perhaps the biggest drag on PayPal's take rate. The company already has plans in place to monetize its user base, the first step being Pay with Venmo, which it rolled out at the beginning of last year. As the name suggests, Pay with Venmo allows users to pay for goods and services from other apps with their Venmo accounts. PayPal will charge merchants the same fees as its flagship platform.
Where the new feature separates itself from the competition is with its Split feature, which allows users to easily split bills (for example, a pizza order). Splitting bills is one of the biggest use cases for Venmo, so the feature fits with how people already use the app.
Later this year, PayPal plans to roll out in-store products based around Venmo, credit card tokenization, and its partnerships with Visa, Mastercard, and other payments networks.
Throughout the back half of 2016, PayPal made deals with credit card companies to make it easier for its users to set a credit card as their default payment option on its platform. Previously, PayPal made users default to bank transfers because the fees involved are minimal. Payment networks like Visa and Mastercard take a percentage fee, which cuts into PayPal's profits.
In return, the payment networks will make it easier for people to pay with PayPal or Venmo in stores with their smartphones. The agreements allow Visa and Mastercard holders to put tokenized cards in their PayPal wallets for checkout at stores. PayPal may add a similar feature to Venmo this year.
But management noted investors shouldn't expect a huge increase in revenue from Venmo this year. "Really the big impact in that happens in 2018 and 2019," CEO Dan Schulman told analyst on the fourth quarter earnings call.
For 2017, investors can expect continued declines in take rate as Venmo continues to outpace the core PayPal business. If Rainey is correct in that growing engagement of its free services lends itself to more use of its paid services, that's not a bad thing. Still, the real value is unlocked when PayPal can start monetizing Venmo. For now, there's no reason to worry.
Find out why PayPal Holdings is one of the 10 best stocks to buy now
Motley Fool co-founders Tom and David Gardner have spent more than a decade beating the market. (In fact, the newsletter they run, Motley Fool Stock Advisor, has tripled the market!*)
Tom and David just revealed their ten top stock picks for investors to buy right now. PayPal Holdings is on the list -- but there are nine others you may be overlooking.
Click here to get access to the full list!
*Stock Advisor returns as of January 4, 2017
Adam Levy has no position in any stocks mentioned. The Motley Fool owns shares of and recommends Mastercard, PayPal Holdings, and Visa. The Motley Fool has a disclosure policy.