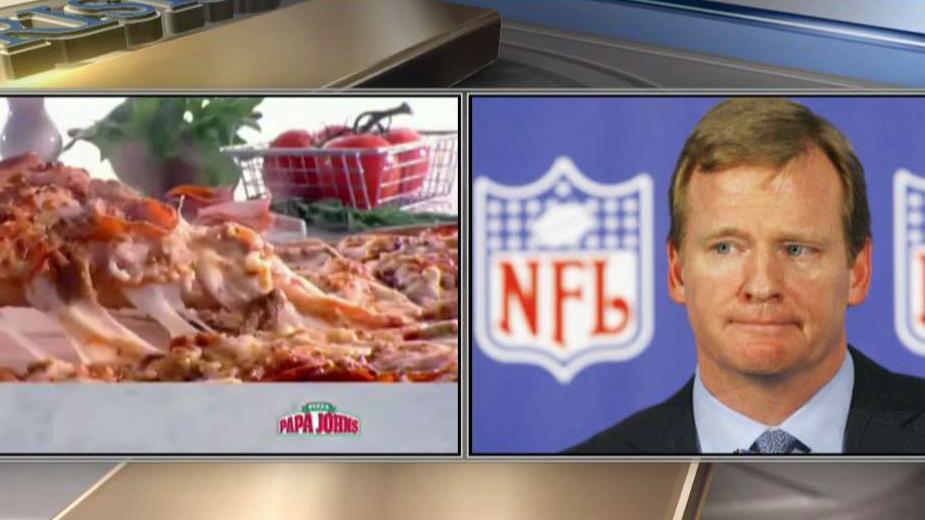 Papa John's Pizza shares posted their biggest percentage increase in roughly six years on Thursday, hours after company founder John Schnatter stepped down as chairman following his use of a racial slur during a May conference call.
Schnatter, 56, resigned hours after Forbes reported that he had used the racial slur during a call with executives from the marketing agency Laundry Service, which had aimed to train Papa John's officials on how to avoid public relations mishaps. The Papa John's founder admitted that the report was accurate earlier Wednesday.
Papa John's shares rose more than 11% to $53.67 in trading Thursday, erasing the company's losses from Wednesday after Schnatter's admission. The stock saw their highest single-day percentage increase since May 2, 2012, when it rose 19.93%. Share are down 4% so far this year.
The Kentucky-based pizza chain said it will appoint a new chairman of the board "in the coming weeks."
"Papa John's condemns racism and any insensitive language, no matter the situation or setting," the company said in a statement. "Our company was built on a foundation of mutual respect and acceptance."
Schnatter formally stepped down as Papa John's CEO last January, weeks after he publicly blamed sagging sales on the company's association with the NFL, which, he argued, had botched its response to player national anthem protests. Pizza Hut replaced Papa John's as the NFL's official pizza sponsor earlier this year.
Shortly after Schnatter's departure, Papa John's executives said the company would overhaul its marketing campaigns and place an increased focus on digital sales efforts amid tough competition from Domino's and Pizza Hut.
Schnatter used the racial slur while offering a defense of his critical remarks about the NFL, arguing that KFC founder Colonel Harland Sanders had "called black people [the N-word]" without facing public criticism, Forbes reported.
"News reports attributing the use of inappropriate and hurtful language to me during a media training session regarding race are true," Schnatter said. "Regardless of the context, I apologize. Simply stated, racism has no place in our society."
Additionally, Schnatter resigned his post on the University of Louisville's board of trustees. Major League Baseball, which counts Papa John's as a corporate sponsor, suspended its flagship branded sales campaign, Yahoo Sports reported.
The Miami Marlins, which had an individual sponsorship deal with Papa John's, also said they would suspend the partnership.